What To Do If Your Mac Is Running Slow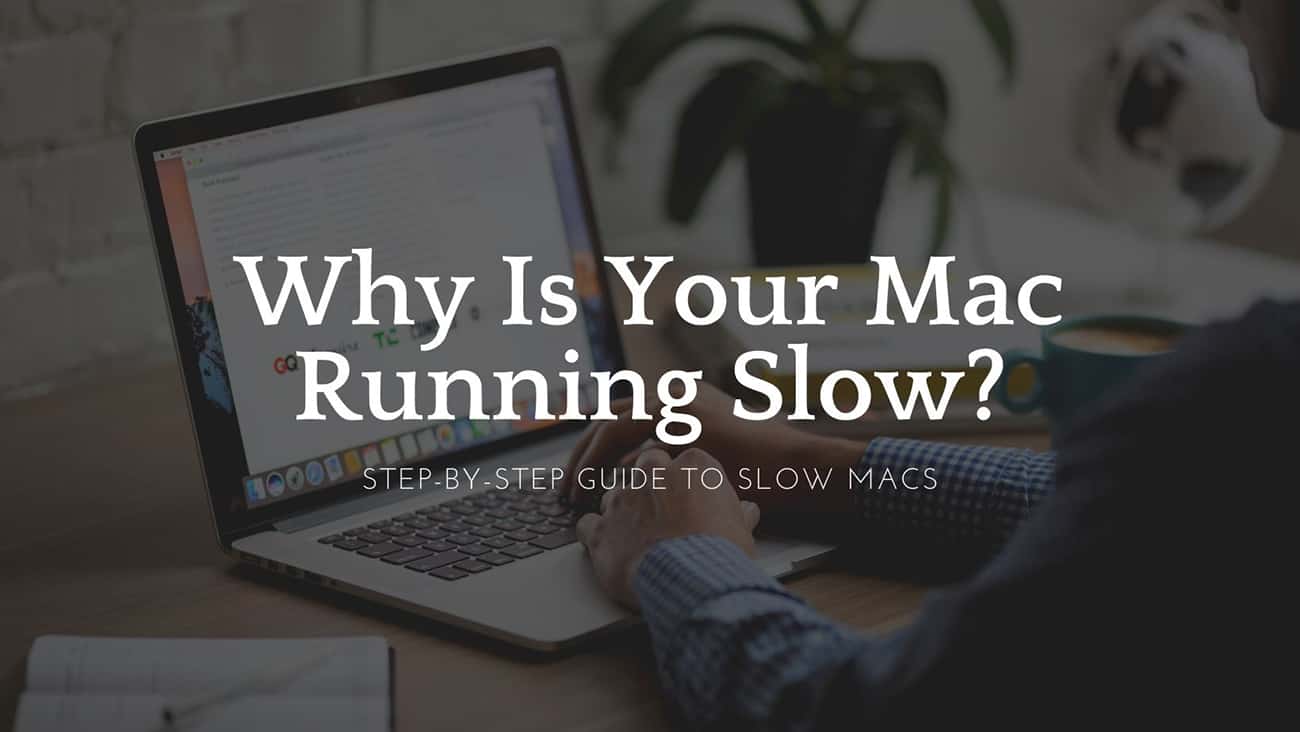 Macs are reliable computers, but they tend to get sluggish as they age. Launching and moving between programs becomes more difficult. The operating system simply becomes clogged and can deteriorate over time.
You may be wondering why this occurs. There are numerous reasons for this, but certain ones are more prevalent. Occasionally, your hard disk or SSD becomes full, impairing critical operating system operations. Corruption of the directory system or application cache might occur as a result of crashes or malfunctioning programs. Unused software may be running in the background, or you may not have sufficient RAM to handle your daily tasks.
Is there anything to do that will return you Mac's performance to what it was previously? Absolutely, there are several ways to fix a slow running Mac.
Background Apps May Slow Down Your Mac
Even while you're not using your Mac, applications are always running in the background. By terminating these processes, you can greatly improve performance on your Mac.
Open Finder > Go > Utilities and then double-click on 'Activity Monitor' to see statistics for how many resource (CPU, Memory, Disk Storage, Network) each app is using on your Mac. To learn more about an item, double-click it. By clicking 'Quit,' you can force the process to end.
Mac is Running Slow due to Lack of Hard Drive Space
Running out of space can have a detrimental effect on more than just your system's speed; it can also cause apps you're using to crash. This occurs because macOS is continually swapping memory to the disk, which is especially true for configurations with limited starting RAM.
In addition to RAM, macOS makes use of available hard drive space by using it as "virtual memory". If your MacBook is running low on free storage space, the system will have limited virtual memory available. This may result in your Mac freezing frequently, even when only a few apps are launched. Commonly, keeping at least 10% of your storage space free can frequently avert the problem.
If you're looking to save time and effort, Clean My Mac is an excellent tool for recovering wasted storage space. It intelligently discovers and removes unnecessary trash files that might use hundreds of gigabytes of storage space.
Remove duplicate files
If you decide to move your large files to external storage after analyzing your disk space usage, it is worth taking the time to check your Mac for duplicate files. Deleting duplicate files can be an easy way to speed up a slow Mac if performance is being limited due to insufficient disk space.
Duplicates can be found manually. However, using a duplicate file finder is the best approach to identify and remove duplicate files on a Mac. These utilities detect duplicate photographs, movies, documents, and other types of assets automatically. You may also search for and clean up comparable images and folders.
Full Cache Will Cause Mac To Run Very Slowly
The temporary files you collect from the websites you visit accumulate as cache.
It allows you to browse the internet more quickly, but those cache files can pile up over time and cause your Mac to slow down.
The solution is to clean your cache. Unfortunately, Apple didn't allocate a single folder and array of settings to handle cache files so some work will be necessary, but it is all very easy for a novice to do if they are following directions.
You can read how to clear application cache on Mac for a tutorial and instructions on how to do it yourself.
Your Mac could be slowing down for a variety of reasons.
And, regardless of whether the cause is intentional obsolescence, the fact remains that Macs do not run at peak performance indefinitely. The progressive buildup of cache files can be a major cause of that slowing down.
Startup Apps and Login Items Can Cause Slow Performance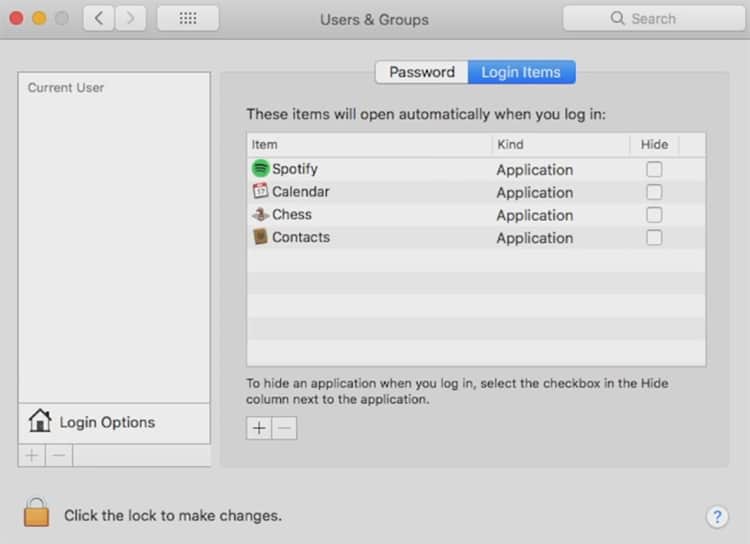 If your Mac boots up slowly but then operates smoothly, it's possible that you have a big list of apps that all start up automatically when you turn your Mac on.
Select System Preferences > Users & Groups > Login Items from the menu bar. To make modifications, select the lock at the bottom of the screen. The processes shown in the list begin automatically when you boot up. If these apps are not required immediately upon logging in, they slow down your Mac's startup time considerably. To delete them, select an item and click the minus button. When you log in, the fewer apps that run, the faster your system will start.
Slow Performance Due to High CPU Usage
If an app overloads your Mac's CPU, the entire operating system will slow down.
Select My Processes from the top of the window after launching Activity Monitor. Then, to sort by highest CPU usage, click the percent CPU column.
If an app routinely ranks towards the top of the percent CPU list and accounts for an unusually high amount of the CPU's workload it could be responsible for slowing down the system. In this case, select the app and click Quit Process to see if performance improves.
Apple's Safari is by far the most likely source of problems, particularly when web pages use a large amount of JavaScript. It's time to take action if webpages are loading excessively slowly and the CPU usage for Safari remains elevated.
You can minimize the number of webpages you have open at one time to lower the chances of Safari slowing down your Mac. You might also use Google Chrome because processes are much more isolated. If a single tab in Chrome is locking up, you may use Activity Monitor to kill it without shutting down the entire app.
Fix Performance Issues With A Reboot
It's all too easy to forget to turn off your Mac computer. One of the most appealing aspects of using Apple products is that they are typically ready when you are. After you've saved any open files, restarting your computer gives the memory (RAM) and all running processes a fresh start and removes any lingering apps from the background.
An Outdated macOS Can Become Slow
To boost your Mac's performance, be sure to enable automatic macOS updates. While the primary reason for doing so is security, having the latest operating system updates also streamlines and improves the performance of the entire Mac. Additionally, operating system upgrades add new features and functionality.
macOS Freezing Due to Permission Conflicts
Repairing permissions may be able to solve several issues with applications starting slowly or functioning strangely in general. On the Mac, all files have rights that control which people or applications have access to them. Permissions can be wrong at times and should be fixed. This is primarily an issue with Macs running OS X versions previous to El Capitan. Because El Capitan and Sierra update permissions automatically and Disk Utility no longer provides this option.
Incorrect iCloud Settings Can Cause Slow Performance
It's possible that your iCloud settings are slowing down your Mac if you have a slow internet connection. If you have multiple Macs and maintain a lot of files in the Documents folder as well as on your desktop, your Mac may struggle to keep these folders synchronized. iCloud Drive in macOS Sierra tries to keep certain folders synchronized, which adds extra tasks and the possibility for slowdowns. To turn off this feature, go to System Preferences / iCloud, click the iCloud Drive settings, and uncheck Desktop & Documents.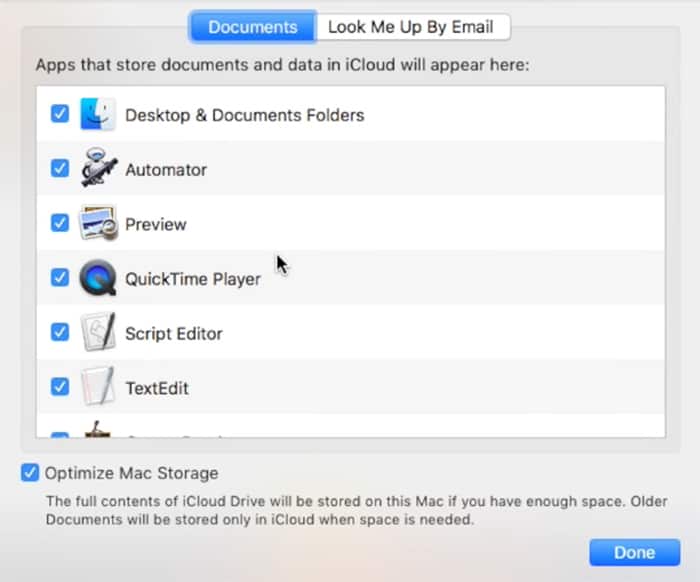 Tips to Avoid Mac Running Slowly
Use an efficient browser like Google Chrome. When surfing the web, try to not open too many tabs at once and don't install unncessary extensions or plugins. This is especially important for iMac and MacBooks.
Don't installing third-party apps that are not needed. They can use up a lot of valuable disk space and system resources when they're running. In addition, due to macOS incompatibility, obsolete programs may have issues operating. Learn how to properly uninstall Mac apps.
If at all possible, keep all of your software up to date. Ideally, install apps from the App Store or the official website for the software developer rather than third-party download sites, which may contain Adware or malware.
Clean up your hard drive at least once per month, particularly if the boot drive is nearly full). You can do this by hand or with the help of a tools like those mentioned above.
Not everything should be saved to the desktop or the primary drive (where operating system files are stored). A boot volume that is completely full can result in slow performance.
Don't update to the latest macOS version immediately after it is released. Allow other users to try it out first, then decide when it's time to upgrade once you are sure you want to do so.
If you use a MacBook Pro for work on a regular basis, try using a laptop stand or a laptop cooling pad to reduce overheating.
When your Mac is slow, determine the cause quickly and correct it as soon as possible because a minor problem can turn into a major one.
When you're not using your Mac, turn it off or at least remember to restart periodically.