Lotus Leggings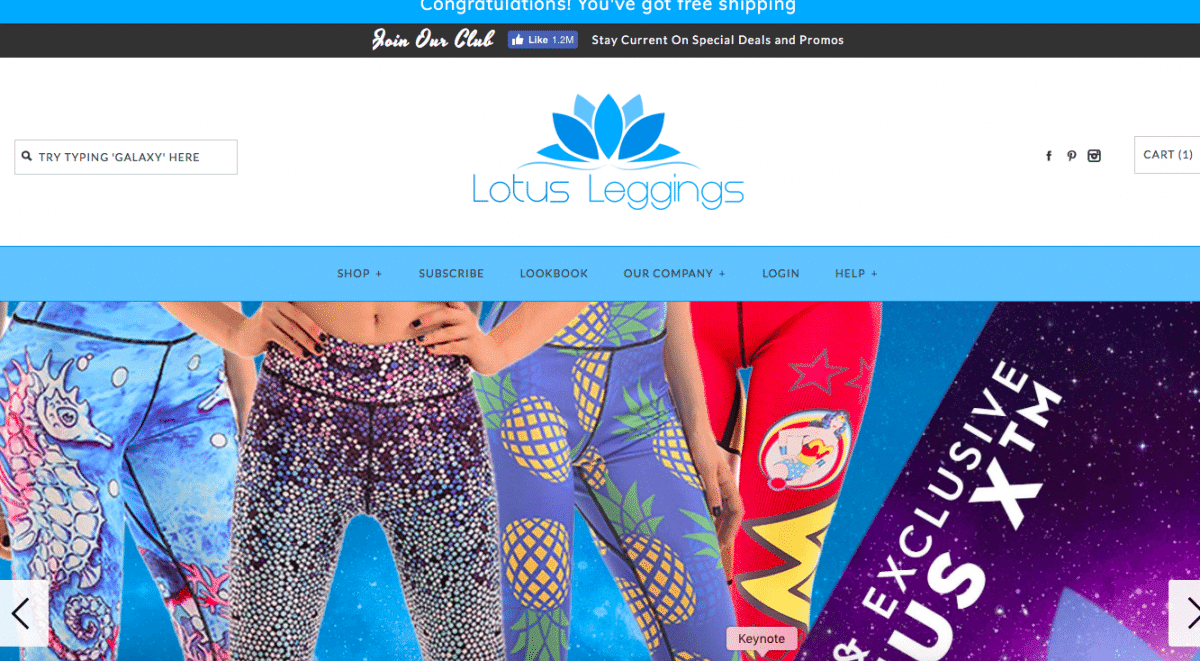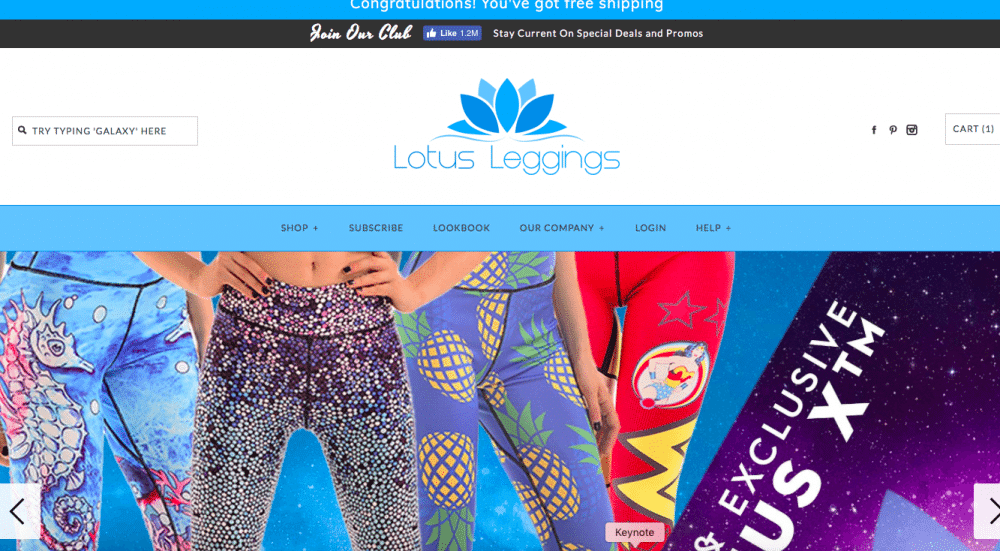 Are Lotus Leggings a Good Deal? Or a Scam?
Lotus Leggings is a popular leggings brand that primarily sells by advertising products on Facebook. If you fall into the Female and 17-35 age range, you've probably seen an advertisement with their Alice in Wonderland leggings + several other pictures.
But, with a variety of information about them on the web and mixed reviews from commenters, you might be wondering if Lotus Leggings is a good deal.
That answer is actually complicated, depending on what your goal is and what you want to pay for.
Lotus Leggings Pricing
The biggest concern you should have with Lotus Leggings is price. Almost all of their leggings are purchased from Alibaba, and then mass marketed as original merchandise and typically priced at $60-$15. Most of their goods are on sale 100% of the time, because that's their actual price, they aren't worth anything more.
Lotus Leggings also typically sells the same apparel available from Ali Express, usually with a 25-60% markup based on the leggings.
Take their 'famous' Alice in Wonderland leggings.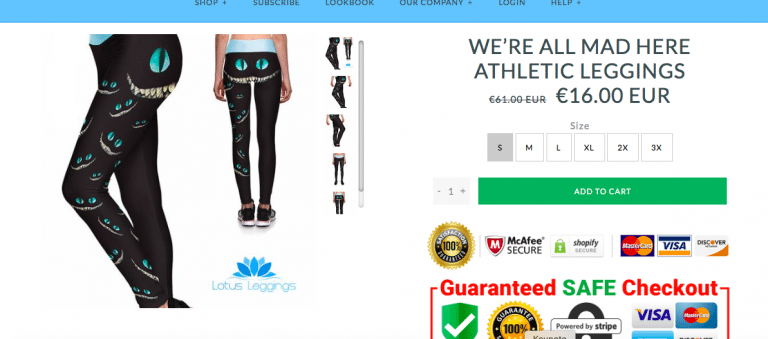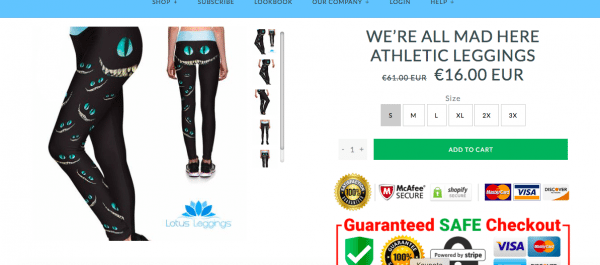 On Lotus Leggings, they are 'marked down' to $17.99, but can retail as high as $25.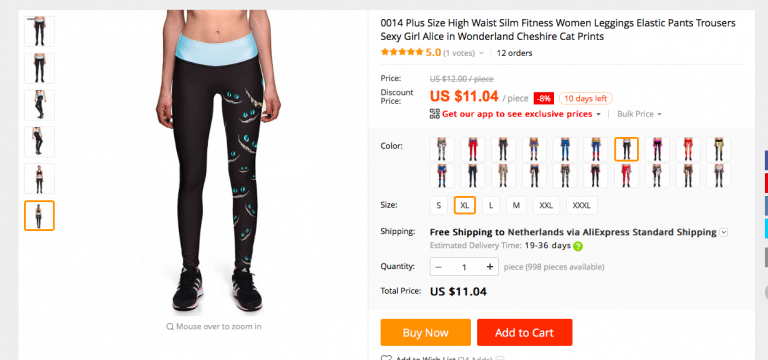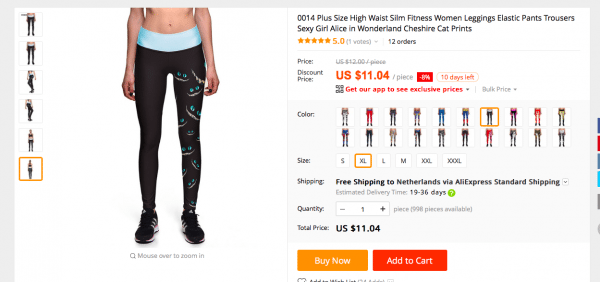 On Ali Express, those same leggings, in the same quality, cost $9-$12 depending on your size.
If you're unlucky enough to have paid $25, that's more than a double what it costs on Ali Express.
Shipping Time
While most shops that offer Chinese quality goods at a markup import them first, Lotus Leggings doesn't. Shipping takes an average of 3 or more weeks, which is about the same as you can expect when ordering directly from Ali Express for almost half the money.
Are Lotus Leggings Good Quality?
While Lotus Leggings does ship form China, they do typically have good quality control and ship good quality for the money. In most cases, it's about the same quality as small boutique stores in malls, and will generally last through 3-12 months of heavy wear, or longer with gentle wear.
In most cases, the only issue with quality is seams, which can come loose and may have some lose threads sticking out. However, Lotus does quality check and this is less common than when ordering straight from Ali Express.
What About Sizing?
Lotus Leggings also has better sizing labels than Ali Express, and you will typically be your regular size, where Ali Express leggings are labelled based on Asian sizes, and you might have to size one or even two sizes up.
Should I Buy from Lotus Leggings?
If your goal is to save as much money as possible, buying your leggings directly from Ali Express will save you money. If you prefer slightly better sizing and a quality check on your garments before you buy them, Lotus Leggings may be a better fit for you. It may be in your best interest to take the time to check any leggings you find on Lotus and cross compare with Ali Express options, where you can read reviews, which you can use to make a decision on a case by case basis.
Hopefully this review of Lotus Leggings helps you to find leggings your happy with.