The Best 15 Inch Laptops Under $600
Top Best 15 Inch Laptops Under $600
If you're looking for a laptop then you're probably on a budget. Most of us don't have the $1,800- $2,500 or more that many companies ask for high end laptops, but we can shop smart and look for budget deals on computers. The following includes tips on getting better deals on laptops, as well as a list the best laptops under $600.
One important thing to remember is that budget laptops usually sacrifice some quality. Most use cheaper keyboards or speakers, while others use less quality graphics. If the issue with the laptop is a keyboard, then you can likely replace it for something better for $40 or less. Consider what you might be able to upgrade cheaply in a laptop before you make the purchase if you want top of the line, and then purchase with those upgrades in mind.
Acer Aspire – There are actually multiple Acer Aspire models that are priced under $600 and worth your money, but there are also many that are priced above it. Most Acer models have cheap keyboards, and most do have slight issues. For example, the power cable usually has to be replaced within 2 years of use. Probably the best Acer Aspire model for under $600 is the V5 which features a 15.5″ screen, 8GB of RAM, 750 GB of memory, and a 1.8Ghz processor. You could also go with the E1 which has a better processor but less memory. Its specs include 2.5Ghz processor, 500GB or memory, and 4GB or RAM. Both are pretty decent computers for the price.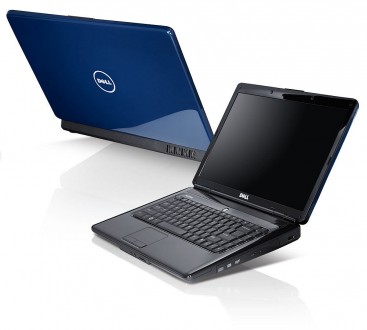 Dell Inspiron – Dell is well known for having issues but they have recently put some effort into improving quality. If you shop at Best Buy, you literally cannot find a cheaper computer for the size and specs. However, if you do purchase a $350 or $450 15″ computer, you cannot expect it to be perfect. The Dell Inspiron 15 is a great choice with a price range from $299-$430, with a 15.6″ screen, 4GB of RAM, 500GB hard drive and 1.8Ghz processor. It's far from perfect, but it's the cheapest you can get anywhere for the size and specs.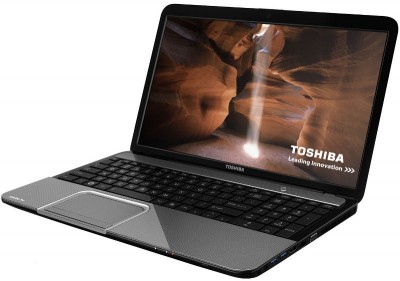 Toshiba Satellite– The Toshiba Satellite is far from the best computer on the planet, but newer models are definitely more quality than previous ones. Like the Dell Inspiron, the Satellite is designed for budget sale and you can sometimes pick up a 15.3″ computer for as little as $350. In fact, the model I'm recommending here usually sells for $300-370, with 4GB of RAM, a 1.4Ghz processor, and a 500GB hard drive. There are better options out there, but it is incredibly low priced if you are on a budget. Buy it here.
Lenovo G580 – If you're looking for something thin, light, and ready to go, then the Lenovo G580 is a great budget laptop. The laptop retails for $350-550 depending on the exact model, but is usually pretty good for the money. The most recent model as of now has 4GB of RAM, a 500GB hard drive, and a 2.5 Ghz i5 core. It usually retails for $519, which isn't bad for one of the best processors on this list. Get it here.
Tips for Saving Money
You probably know that you can wait for a sale on most things, and that holds true with laptops. Many stores offer beginning or end of the month sales to try to move stock, so consider looking for deals in the last week of the month. You can also look online for sales and coupons if you really need a budget. Cyber Monday is quite possibly the best time of the year to buy a computer, but you do have to keep in mind that that is only once a year.
Stores like Amazon usually offer the best prices on new computers and laptops. While you do have to wait for shipping, many can be as much as 20 or even 30% discounted from in store prices. This is because store owners don't have to hire sales personnel, rent a store, or display their merchandise, all they have to do is ship it to you.
You can also consider building your own for much cheaper than you can buy some computers. While this does not always apply, you may be able to simply build a computer with whatever specs you need for much less than you could pay for it pre-built.  If you go this route, remember to research your options and make sure that all of your parts fit together well.
Used and refurbished computers, even those that are only 12 to 6 months old, often retail for as much as 30-50% less than their new versions. If you're on a tight budget but want a good computer, look into a refurbished model.
Finally, remember that previous generation parts and computers are always cheaper. If you're not planning on using your computer for video processing or games, then you might not even need the newest and best thing. Shop smart and save money!