KiwiCo provides a range of educational subscriptions that are suitable for infants through adults. They concentrate on STEAM (Science, Technology, Engineering, Art, and Mathematics) and certainly live up to their assertion of being an invention factory. Each crate comes with everything a child (or an adult) needs to learn something amazing, including tutorial videos for the project. Their mission is to get kids involved in science and art by engaging them in hands-on learning. As a result, each of their tasks necessitates physically making or constructing things, which is frequently more enjoyable for children than worksheets.
How KiwiCo Works
KiwiCo is a monthly subscription service that sends your kid a crate) filled with materials and tools to create a STEM-based, arts-based, or geography and cultural heritage project in the comfort of their own home.
Once you've subscribed to the service, you'll be charged monthly for the box or crate you will receive by mail.
What are KiwiCo Crates?
A KiwiCo crates are monthly subscription boxes filled with imaginative activities aimed at children aged 5 to 8. You sign up once, choose the right box for your child's age, and then sit back and wait for the box to arrive in the mail.
Each box includes a Maker Project, which could be anything from constructing projects to producing glowing jellyfish and glowworms. The package also includes several experimentation instructions that are beyond the main project, as well as a magazine with the same theme. Emails and online guides assist you and your children in learning more about the project.
You can purchase a single month or commit for longer periods of three, six, or twelve months. The longer time frame chosen, the greater discount you will receive.
Koala Crate (Ages 2-4)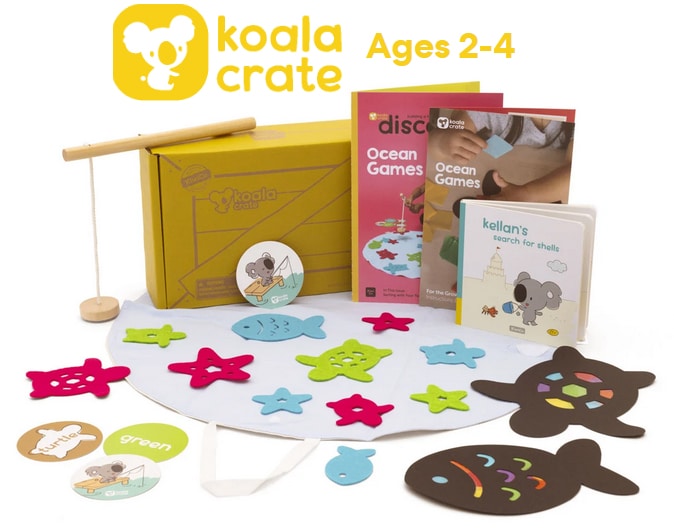 By exposing kids to new resources, tools, and ideas for hands-on learning, Koala Crate promotes education in STEM fields. Every package includes a helpful Parent Guide. Additionally, you'll receive a magazine and access to online do-it-yourself projects to make at home.
Materials and ideas for themed projects are included in each crate. Projects could be linked to music or cityscapes, for example. Science or art-related games, crafts, and creative play will be among the activities you receive.
Koala Crates cover Sensory Art, Stacking & Building, Numbers & Early Math, Pretend Play, Gross & Fine Motor Skills, Nature & Animals and more.
Kiwi Crate (Ages 5-8)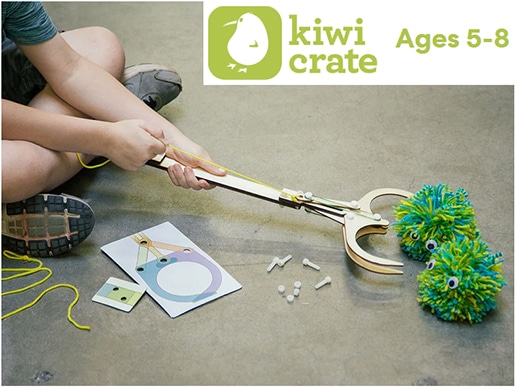 The instructions for the Kiwi Crate were extremely well written. They were written succinctly and logically. This is a necessary aspect for a product in which a kid would be able to work primarily independently on projects. The Kiwi Crate surpasses this standard. You can sense the high quality of the components in this activity. The backing, border, and pinball components were all of the good quality and the Kiwi Crate appears to be a good value.
Tinker Crate (Ages 9-16+)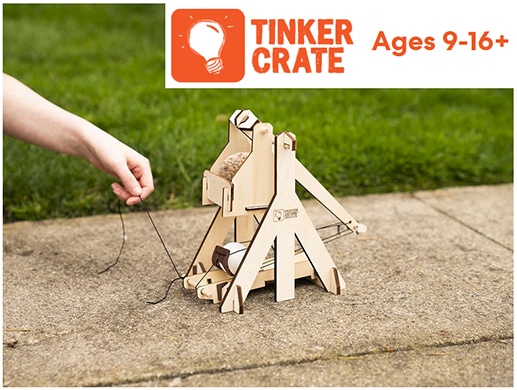 Tinker Crates include all project components and a plan for children to follow in order to accomplish the activities. Additionally, it includes a Tinker Zine that illustrates the STEM topic, highlights "real-world" examples, and includes additional exercises for the child to complete to further explore the subject. Additionally, there are online guides available to assist children that are visual learners.
How much does KiwiCo cost?
The cost of a KiwiCo subscription is determined by two factors: the crate you choose and whether you sign up for a monthly or multi-month membership. Pricing starts at $19.95 a month (discounted to as low as $16.95 if you pay for a year in advance) and go as high as $29.95 ($24.95 if you pay for a year in advance).
Excluding the Panda Crate (for toddlers 0 to 24 months of age), which ships bi-monthly, the boxes are delivered once a month. Within the United States, shipping is free.
KiwiCo also has an online shop where you can buy boxes individually, but they are more costly than subscription boxes.
Pros
Everything comes in a box! My son is capable of working independently on these. STEM subjects are always fascinating and engaging. These projects would not have occurred to me on my own. They are fantastic!
Cons
The projects can be flimsy. I'd say that each crate's purpose and benefit is really to create and explore. After that, they're probably not going to last for long. These are fantastic if you find meaning in the act of making something rather than just keeping it. This is not the box for you if you'd really prefer to pay $20 for a project that your kids can hold use for a long time.
These are perfect for teaching my 5-year-old how to follow instructions. He can compare the images step by step to what he is holding and gain a better understanding of how things are constructed.
How do I cancel a KiwiCo Crate?
I've heard rumors that canceling KiwiCo Crate subscriptions used to be extremely difficult, but now it's as simple as logging into your account, selecting the "Subscriptions" option from the top-right corner, then clicking "Edit" next to your subscription and selecting the "Cancel Subscription" button.
What exactly is a kids educational subscription box and how do they work?

KiwiCo, MEL Science, Little Passports, Bitsbox and Creation Crate all begin with you selecting a product line based on its age appropriateness. After that, you choose a subscription length (most have a one-month trial with discounts for 6 months or an annual subscription), and eventually, you choose a payment method. Naturally, they are able to charge your card in advance for the entire subscription, or you can pay monthly. When you are done, a customized selection of enjoyable educational activities will be shipped at the interval you select and is ready for in-depth exploration upon arrival.
Each set includes everything your kid needs to be a better problem solver or fledgling artist. The main purpose of such boxes is to encourage children to unplug and become more curious about the infinite possibilities of the actual (as opposed to virtual) world. Oh, and by purchasing an education subscription package, you can not only assist your child in learning, but you can also learn a thing or two yourself!
Active participation in projects and events alongside your child is one of the most critical parts of the process which we cannot emphasize enough. The exercises in the box are not intended serve as a solo study exercise. Each is intended to pique a child's interest in learning more and making a difference in the world, but this requires parents to collaborate with, and eventually invest time in, their children's artistic and intellectual development.
Verdict
These crates have turned into the ideal Saturday morning activity for the whole family! I appreciate how they provide extra materials with each project. Customer service is excellent. We've had one issue thus far in our four-month subscription. Two small items were missing from the crate of my six-year-old. However, because they sent extra parts of other items, she was able to finish the project without difficulty. I emailed customer service to inform them of the situation, and did receive the two missing parts within four days.
I love that you can also buy crates individually if you're not interested in committing monthly subscriptions.
A monthly subscription to KiwiCo costs $19.95, plus each crate receives free delivery. When you commit to multiple months, you will get a discount.