Amazon Announces the New Kindle Fire HDX
Gadgets & Gizmos
Amazon Announces the New Kindle Fire HDX
Fans of the Amazon tablet, the Kindle Fire, or anyone looking for a cheap tablet, will be happy to learn that the sales giant has just announced the release of the next generation of tablet. The new Kindle Fire HDX features improved graphics and battery life, better resolution, a lighter body, and first of it's kind help button that many users are user to appreciate. With the new Kindle Fire HDX comes a newly released Kindle Fire HD with a slightly reduced price tag. The original Kindle Fire is also no longer available on the Amazon store except as a used tablet.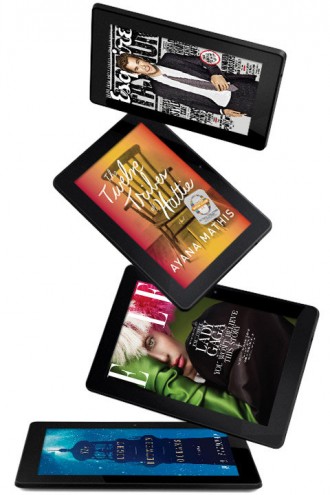 The Kindle Fire HDX
The Kindle Fire HDX was released and announced on September 25th and is now available in the Amazon store. The HDX comes in two versions including the HDX 7″ and HDX 8.9″. Like the Kindle Fire HD, the 8.9 is available with 4G and from AT&T and Verizon. While the Kindle is still a Kindle Fire, it does have a couple of notable new changes that look just as great as the upgrades from the standard Fire to the HD. However, the new Fire HDX also has the special offers version, which can be turned off or purchased without for an extra $15.
Features
The new Kindle Fire features the same screen size, same color, and same shape as the previous model. What has changed is that it is now 34% lighter at just 13.4 ounces, has better pixel density, and is faster. The following include the most notable changes for the new Fire: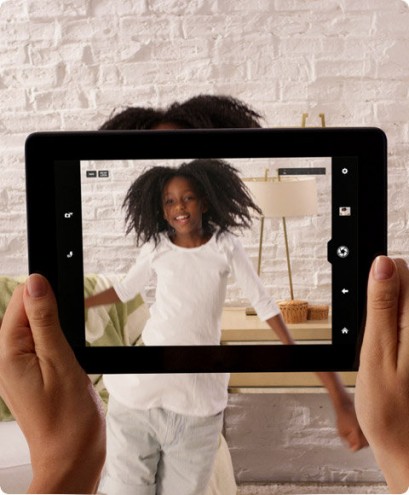 Screen – Amazon updated the screen on the Fire with a new option that offers 339 ppi, 2,560×1600 display ratio, reduced glare, improved brightness, and 100% sRGP fore better colors. All in all the screen doesn't affect most people as it only makes the device a little sharper.
Performance – The new Kindle features better battery life and more power. The battery now lasts 12 hours for regular use or 18 hours for reading, or about 7 hours more than the previous model. The new processor is some three times more powerful and features the new 2.2 Ghz Snapdragon 800 processor with 2GB of RAM and an Adreno 330 GPU graphics processor. These new features are almost new standards for the tableting world and are closer to netbook or small laptop quality, except for the memory which still maxes out at 64 GB.
New Cameras – For those who like to take pictures or chat online, Amazon has finally given into the trend of putting two cameras on their tablets. The HDX features a forward facing HD camera for video chat and Skype, and a rear facing 8mp HD camera with flash for taking photos. Both options come with a variety of image stabilizing and photo correcting addons.
Better Help – For anyone who's ever had trouble with their Kindle Fire, the new Mayday button is a great addition. While the majority of users might never use it, the button gets you in touch with an Amazon assistant so that you can work out any issues or technical problems immediately rather than having to call support.

Amazon Prime Bonuses – Anyone with Amazon Prime can take advantage of a couple of new Prime only features on the HDX. Amazon Prime users can now transfer videos to their TV and watch them on the big screen. This does require a smart TV. Prime users will also be able to download and watch Amazon Prime videos offline, such as on an airplane, rather than having to go without their free movies when in an internet free zone.
Better Business – Amazon has also introduced a variety of new business oriented features including better multitasking, the ability to integrate a VPN, encryption, and a variety of new enterprise apps. These are expected to make the Fire HDX more appealing to businesses who have to buy tablets for their employees or work. Other features are 'coming soon' including print from your Kindle, and remote VPN.
Buying It
The Kindle Fire HDX starts at $229 for the standard 16GB version with special offers and runs up to $579 for the 8.9″ with 64GB of space and a year of 4G. Buyers can choose any of the options in between, or if on a budget, consider the standard Kindle Fire which is now $100 cheaper for both the 8.9″ and the 7″.
Check Kindle Fire Models and Prices Here.