JAM Transit Bluetooth Wireless Ear Buds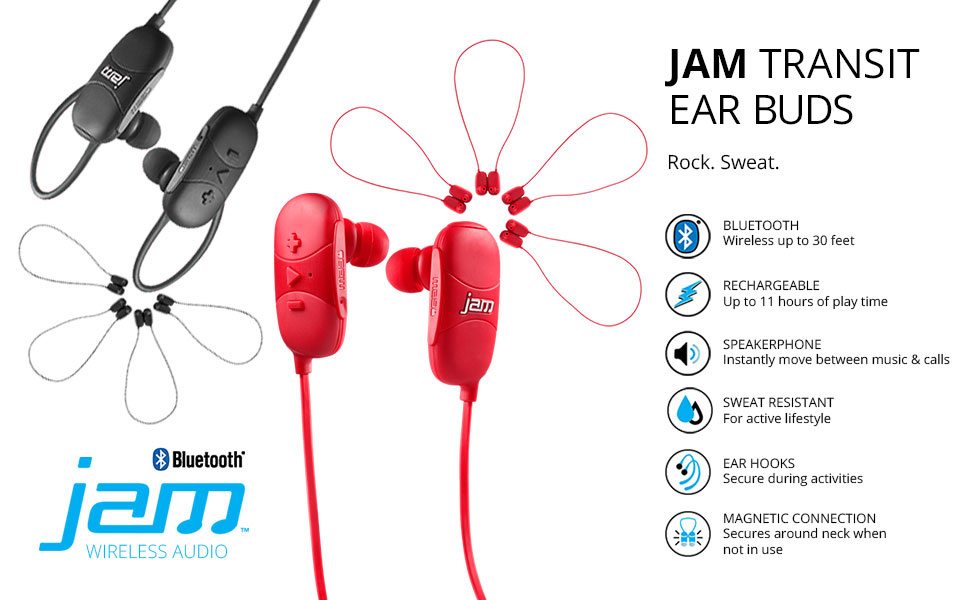 JAM Wireless Earbuds Review
Finding Bluetooth earbuds that won't cost you a fortune is not often an easy task. Most wireless earbuds cost nearly $100, so we have serious questions about quality when we see wireless mini buds for under $50. Technology is getting better and cheaper, but is it realistic to expect to find high-quality Bluetooth earbuds for less than $50? We got a pair of JAM Transit wireless earbuds to find out.
Hint: These made our list of the best cheap wireless earbuds.
What You Get
At a price of just $40, we got the JAM Transit Buds to use with our computer. The price is great, and we were hoping that the sound quality would be equally as great. In the package you will get the earbuds, ear hooks to attach to clip them to your ears, extra bud cushions (silicone extras for different ear sizes), and a USB charger.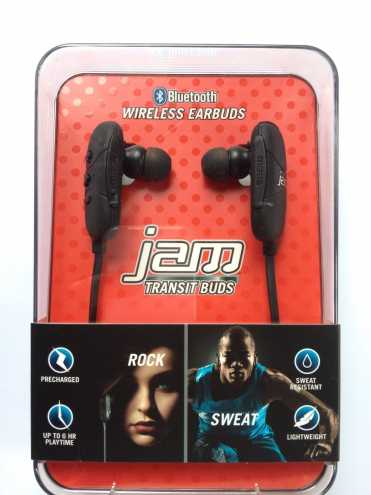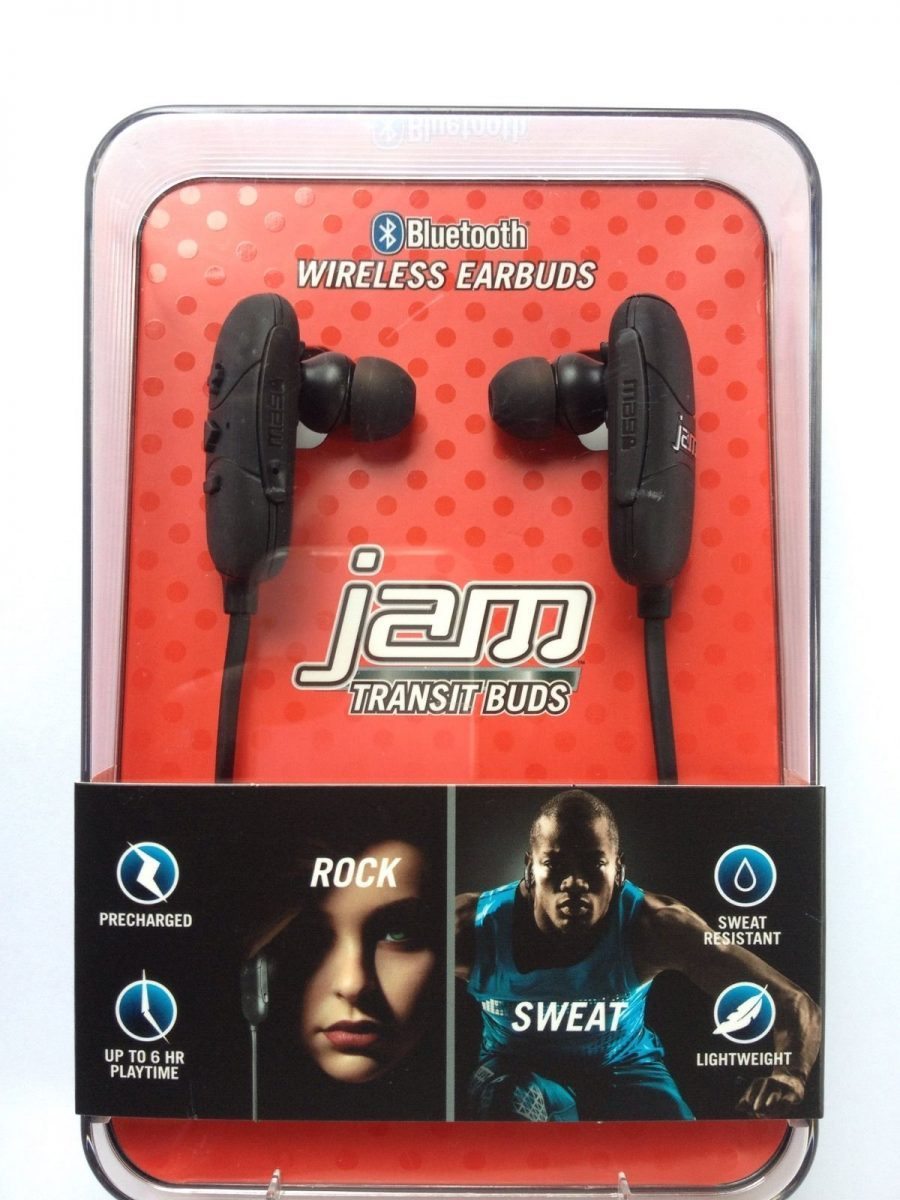 The JAM Transit Wireless Earbuds should be charged before use, but they do have enough charge to get them paired with your computer, smartphone, or other Bluetooth compatible device. It's easy to set up, just press the ON/Power button for 2 to 3 seconds to enter pairing mode and make sure that the device you are pairing with is in pairing mode as well and it should pair easily.
What JAM Transit Claims
The JAM earbuds package advertises the following:
Wireless up to 30 feet and sweat resistant
Rechargeable with a playtime of up to 6 hours
Built-in microphone for taking calls/speakerphone
Magnetic connection for securing them around your neck when not in use
Ear hooks that will secure them to your ears for when you're in active mode (jogging or walking for example)
Amazing sound.
How the Wireless Mini Buds Really Perform
Expectations usually far exceed reality on reasonably priced electronics, so let's see how JAM Transit did.
Wireless up to 30 feet
This was true, and they worked fine 30 feet away. Sometimes we still got good quality even up to 40 feet away. And yes, they are sweat resistant, though we didn't test actual submersion in liquid.
6 Hour Runtime
After fulling charging the earbuds, we used them while playing video games and unfortunately they only lasted approximately 4.5 hours. We then had to go back to our wired headphones since we weren't yet done with the game and we plugged the JAM earbuds back in to recharge. Recharge takes a few hours, but it's a bit difficult to discern exactly when they are fully charged. If you're using these for working out and not gaming, you could probably use a rest after 4.5 hours anyway. Just recharge after working out.
Built-in Microphone / Speakerphone
The built-in microphone worked great. Sound quality was crisp and clear on both ends of the conversation.
Magnetic Connectors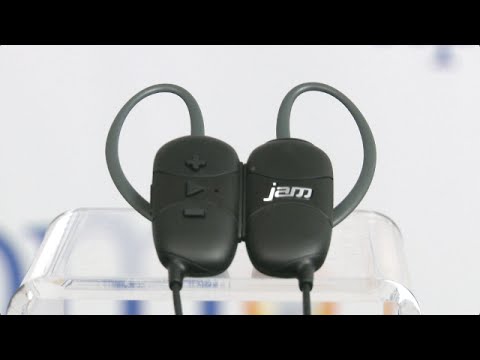 The earbuds clicked together nicely and didn't fall off during a run, while they were strung around my neck.
Ear Hooks
The ear hooks work well, as in they don't fall off, but they do take a little time to get adjusted.
Amazing Sound
JAM Transit mini buds brand themselves around the quality of the sound they can produce, as do all earbud makers. Everything else on the package is just filler if the sound is high quality.
The sounds quality on the Bluetooth earbuds we tested was good, but not the very best that we have heard. Although, the very best that we have heard was from wired Sennheiser open-air headphones, which is a different thing entirely. The Sennheiser's were 4 times the price, wired, and about 200 times the size of these mini buds. In fairness, these had very good sound for the money and size, and do the job very well for jamming to your music on the go or keeping your workout rhythm.
Final Opinion of Jam Transit Earbuds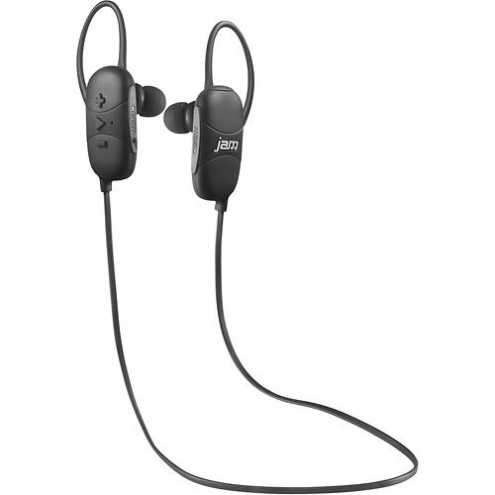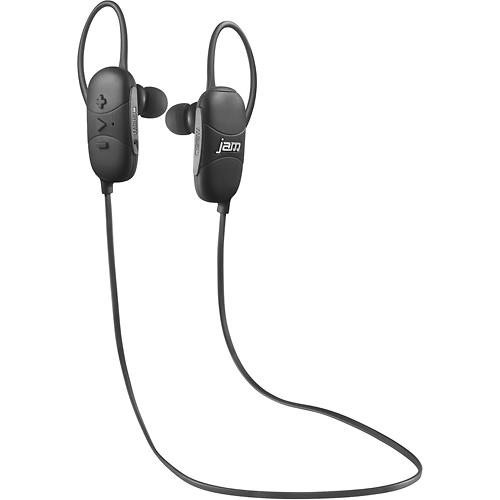 The Jam Transit Wireless Earbuds were easy to use (buttons are a good size), comfortable, lightweight and would be nice to use with a smartphone or while driving since they have the microphone.
If you're looking for a good pair of lightweight, inexpensive, wireless, Bluetooth earbuds for working out, walking, or being on the go, these are for you. They are quite comfortable, and they look good too. Sound quality is just fine for these activities, and you won't get to something better until you hit a significantly higher price point.