Intego Mac Internet Security Premium 2013 Review
Intego Mac Internet Security Premium 2013 Review
By Kimberly Carver
Okay, so you're a Mac owner, or user, and you are looking for good Mac OS internet security software so that you can feel safe and be safe while you use the web. Using a Mac internet security software or a Mac antivirus program is a good idea, because although there are many Mac users that still believe a Mac OS cannot get a virus and that it's pretty much impervious to other security issues, that's just not the case.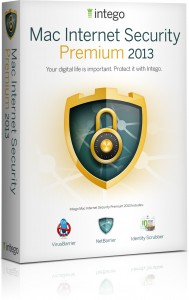 The fact is that Macs can and do get viruses, they can and do get personal information stolen from them and they can and do get malware on them. That's why these days a Mac does need an internet security program running on it, and one product you may want to use to protect your Mac, and you, is Intego Mac Internet Security Premium 2013. I say may since you don't know yet if it's good or not since it's hard to just take a products word for it, but that's why this Intego Mac Internet Security Premium 2013 Review is being done so it can help you decide.
Being a Mac owner you have probably heard of Intego before, but you may have also been one of those that found their past Mac antivirus or internet security programs to be a bit too technical for you. It's a new year though, and something else that's new besides the year is that Intego has totally revamped their internet security software.
As I said above though, you don't have to take their word for it, because that's why we're here. As we do for all of our reviews, we've run and tested their software, which in this case for the 2013 Intego Mac internet security bundle includes, Net Barrier 2013, Virus Barrier 2013 and Identity Scrubber. Below we'll tell you what our findings were so that you can rest knowing whether or not you can trust this product.
2013 Intego Mac Internet Security Premium Bundle Install and Requirements:
Mac OS X 10.6 or higher 
With Intel Core 2 Duo processor or better
1.5 GB available hard drive space
Internet connection for security updates 
For this Intego Mac internet security software review, I downloaded the software on my MacBook Pro running Snow Leopard OS X 10.6.8 as well as on my iMac running Lion OS X.  On both Mac's the Intego Mac Internet Security 2012 bundle was easy to install, as most Mac programs are. It did take more time to download on the Snow Leopard OS X, but that is typical with most Mac software programs. With a good internet connection (mine runs around 40 mbps), it can take around 20 minutes for it to completely download.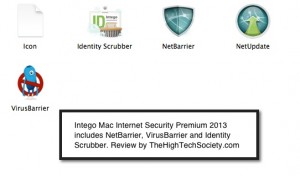 There are three parts to this bundle but they all will download at the same time. They have a free trial if you wish to try that prior to purchasing it, but we tried the full version of each of the three programs. Here are the three Mac applications that come in the internet security software bundle and a small description of what they do:
The Intego Mac Internet Security Premium 2013 bundle includes:
Intego VirusBarrier 2013 protects your files and important information from getting corrupted, stolen, or otherwise compromised by nasty malware and viruses.
Intego NetBarrier 2013 shields you from strangers and unknown applications trying to get into your Mac.
Identity Scrubber: Searches for sensitive identity information stored on your computer and protects or deletes it at your command (available in the English language version of Intego Mac Internet Security Premium 2013).
Interface / User Friendliness
Since there are 3 separate or individual Mac applications in this internet security bundle, I will make a specific note if I find something to be specifically different from the other as far as this topic goes. Overall though, one of the ways that Intego tells us that their new internet security software for Mac is better is that it's 2013 product is much more user friendly for the everyday Mac user.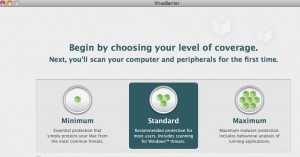 After installing and running the software I find that this is indeed a true statement, and is true of each Mac app (NetBarrier, VirusBarrier and Identity Scrubber). They accomplished this by doing a complete redesign to the interface, both in appearance and where it matters most, which is by making the applications use straightforward and notifications easy to see and understand. Below are some specifics for each Mac security app by Intego.
Overall Review of Each Intego Mac Internet Security Program in the 2013 Bundle
Intego NetBarrier 2013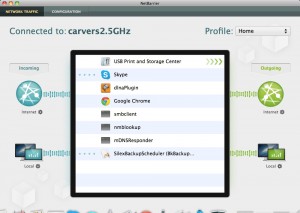 Their Mac internet security software program, Intego NetBarrier 2013, was very easy to setup and use. I didn't need to consult anything to help me find what the different tasks or notifications meant as they were quite straightforward. Although at setup you have to choose a location of Home, Work or public Hot Spot, with one click you can quickly change that if your location changes. The notifications and activity is easy to see in an activity monitor, but you can decide to close this and allow it to run in the background at any time.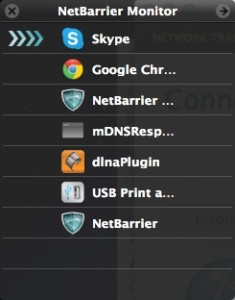 There is a lot you can configure or view with NetBarrier 2013, but you can also leave it at its defaults if you are not a very technical Mac user and just want an internet security program that can run by itself. You also have the ability to look more at what each running application to see just what it's doing on the internet and can then even block it if you feel that it's doing something it shouldn't or it's a program you don't think should be running at all.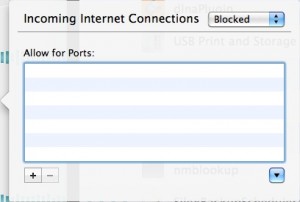 If you do decide to tinker with any of the settings, they are quite simple to understand so it isn't intimidating at all. As Mac users themselves, Intego has used common symbols and Mac lingo so you will be able to pick up quickly on what does what. In your preferences, each preference is explained well and in that area you will also find the shut off for NetBarrier protection for times when you may wish to shut it down.
Intego VirusBarrier 2013
The second part to the web security package by Intego is called VirusBarrier. To check out VirusBarrier I of course ran a Quick Scan to see what it would find. I truly didn't think it would find anything, and it didn't, on my iMac that is. It did, however, find something on my MacBook Pro. I actually run another antivirus program on this Mac so the finding of malware did very much surprise me.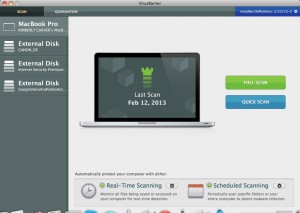 I thought these files came from the common Mac flashback virus (a java security issue), but it turns out that these files are associated with a program called WhiteSmoke and are Codec-M adware. Something I have been told by VirusBarrier (see comments) in a comment. I haven't been experiencing any of the tell tale signs of this malware, such as my Mac crashing or acting oddly, but I am very happy that I decided to review Intego's new online security software package since it found it and got rid of it for me.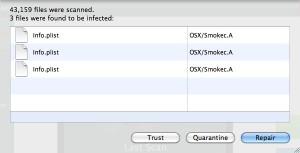 Of course, I did run a Full Scan after finding 3 'info.plist' malware files, but fortunately there were no more infected files found. The Quick Scan is indeed quick, but surprisingly the Full Scan was also quite fast. You can also choose in Preferences to have Intego VirusBarrier 2013 scan your email, iPhone, iPod and iPad. There are also some choices for what the Mac app should be looking for (beyond the usual) including hacking tools, keyloggers, windows viruses etc.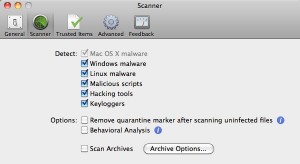 Intego Identity Scrubber 2013
This Intego security program was pretty much the most technical of the three. It still isn't too difficult or overly technical, but it does have many settings or preferences you can set up or work with. The Identity Scrubber does like it sounds like it does, it finds your identity, meaning credit card numbers, driver's license, bank accounts, passwords etc, and then shows them to you in a window.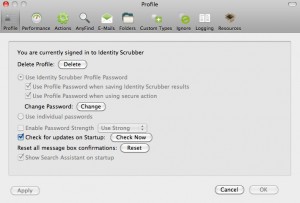 You then have the ability to use the 'Scrubber' part of Identity Scrubber and can scrub them or even shred these files so they no longer exist, because if it can find them so can someone else. There is also a vault that you can use so that you can still keep this information handy but also keep it locked up and protected by encrypting it. You can also choose to ignore some of your identification so that it will leave it be, such as your social security number or ignore a certain file.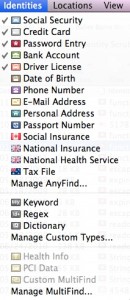 Conclusion, the Good, the Bad and the Ugly
This is where I tell you the good, the bad and the ugly about the product. As for good, I found a lot of it. Each part of the Intego Mac Internet Security Premium 2013 package was easy to install, setup and use. With some simple navigation through each one I found that I did not need any manual or even help from their help section. Some things that really stood out for me on the good list include:
Scans for Mac and Windows viruses, this way you won't accidentally send one of your Windows pals a virus. It also is good for those that are running Windows on their Mac.
You can protect and check your email, iPhone, iPad and iPod for viruses and malware.
NetBarrier and VirusBarrier can run without any input from the user, even allowing you to schedule the virus scans and updates so that you won't have to remember to do it.
Each part of the Intego Mac security software works independently of one another which makes it easy to just run what you want to run and it makes it less difficult to manage.
The interface of each one is nice looking, laid out so that it's easy to navigate through and it's very easy to use, even for a new Mac user.
Now, as for the bad and ugly part of our list, with this review I had a difficult time finding too many bad parts. In fact, the only "bad" really isn't bad but more of just a few things that some may not like.
Let's start with the price for the premium package, which is under $55 . The price is average for any Mac anti-virus, actually a bit on the lower side considering there are 3 programs and not just 1. But if you're used to not using one or used to a free Mac anti-virus software program then it may seem a bit much.
With the Identity Scrubber there is a lot going on, a lot to choose from and a lot you can do. This isn't necessarily a bad thing, as I was saying, it's just that it may seem a bit overwhelming to someone that's not very technical. If you just click through the various options though you will see that it's really quite straightforward and just as easy as NetBarrier and VirusBarrier.
When you first open NetBarrier you will be shown an image that is a kind of scribbling of what each area of the program does, it is a bit confusing looking but not terrible. VirusBarrier has the same opening screen (as you can see below) but it's not as messy since there it is a simple program to use. Not bad, maybe a bit ugly, but it could just be me. Some will probably find it very helpful.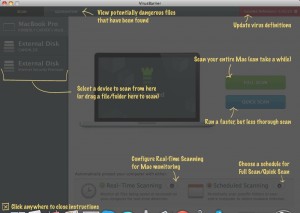 My final conclusion is that this new 2013 Internet Security Mac software by Intego is great. There's really nothing I would change about any of the 3 programs. I will be using this internet security suite for both of my Mac's, so I guess that should say something. I will be getting rid of the free Mac anti-virus program I had since it obviously wasn't that great.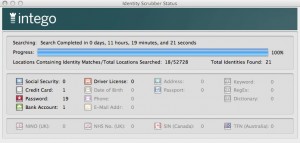 I find that Intego's Mac Internet Security Premium package is definitely worth the money and highly recommend it to all Mac users. As a Mac user you know that our Mac's aren't cheap, and so by spending a little now to protect it and to also protect your financial and other personal information, I think this is one program that is a necessity for all Mac owners.

Something else that I think helps is that this software was built for Mac OS X, unlike other anti-virus programs that are made for Windows and then made to work on a Mac, and due to that I do believe it makes a difference. Not only in appearance but also in functionality.
We liked Intego Mac Internet Security Premium 2013 so much that it gets 5 stars! This is only the second time we have given any software or other product a 5 star rating. Congrats to Intego on a great product, and thanks for it finding some hiding malware on my Mac!

But, you should try it and then let me know what you think! Give their free trial a go and then let me know your good, bad and ugly about this software.
 Mac Malware is increasing. Buy Now and Save 25%!