How To Uninstall Mackeeper On Mac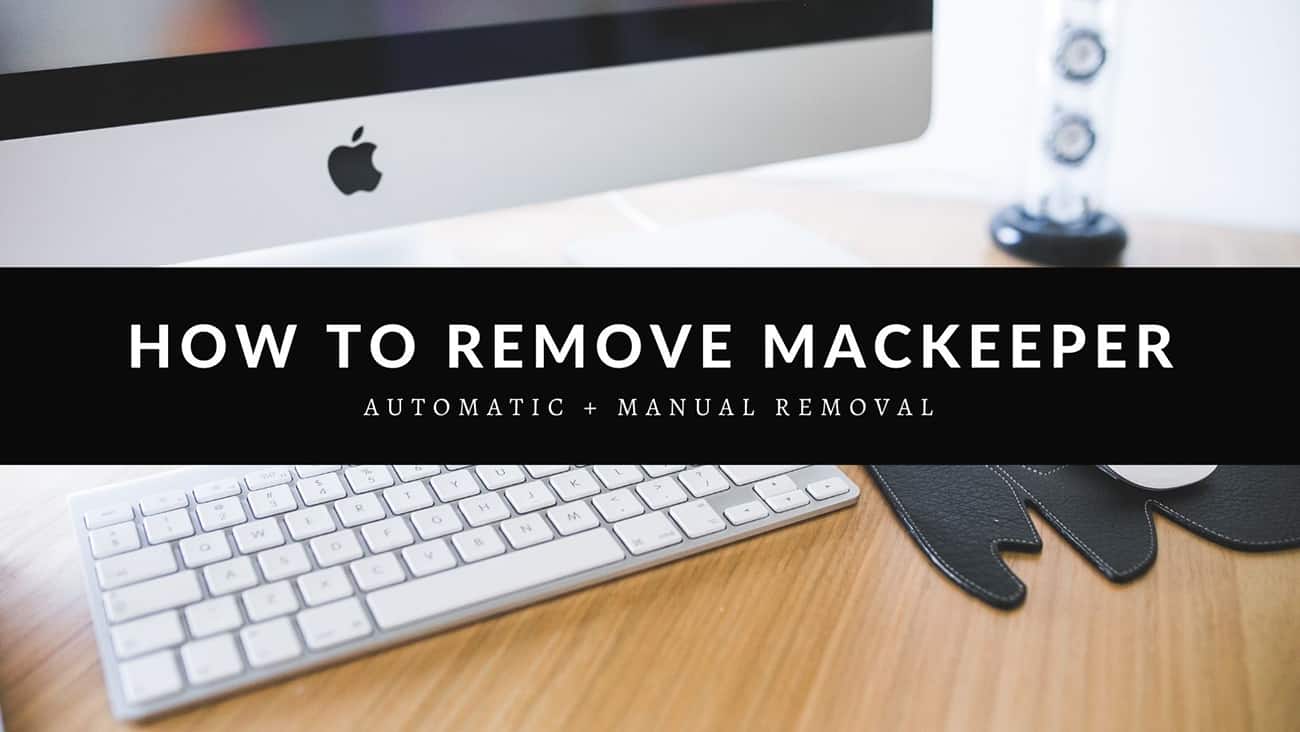 MacKeeper is software that is advertised very heavily and aggresively. There have also been accusations that it is advertised through malware, which would make anyone question the legitimacy of the software.
The software itself isn't bad, but there are a number of better options available to keep your Mac safe. Because many consumers feel that MacKeeper is irritating, and because it has been demonstrated that this software slows down your computer, you and others may want to get rid of it. There are various methods for removing MacKeeper and its remnants from your Mac, and we'll go over them in this article.
Terminate MacKeeper the process via Activity Monitor
You should close MacKeeper and terminate all of its processes before removing it.
If MacKeeper is frozen, you can forcibly quit by pressing Cmd + Opt + Esc, selecting MacKeeper from the pop-up windows, and clicking Force Quit.
How to delete MacKeeper from Mac
Quit MacKeeper and any processes that are associated with it. You can do this with the built-in Apple program Activity Monitor.
Move MacKeeper to the Trash in the Applications folder.
To confirm the removal, the system will ask for your administrator password. Click OK after entering your password. Now you must locate and delete the service files MacKeeper has left on your hard drive. They should be saved to the system Library folder by default.
Open Finder and execute the Command+Shift+G keyboard combination.
Click Go after typing /Library/ into a search field.
Find and delete all files and folders with MacKeeper in the name within the Library folder.
Empty your Trash bin once you've removed all of MacKeeper's service files.
Reboot your Mac.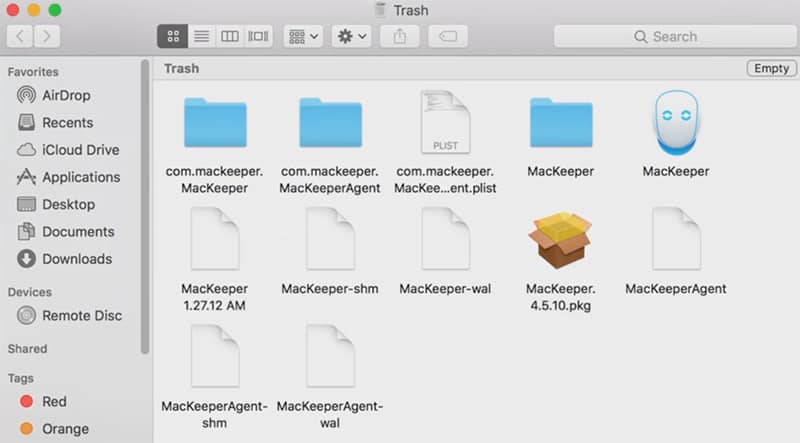 MacKeeper has now been removed from your Mac.
Please note that if you continue to receive MacKeeper warnings after uninstalling it, you have most likely not removed all of its residual files. Some apps may scatter their service files around the hard disk of your Mac, hiding them deeply in subfolders. As a result, we propose that you uninstall MacKeeper in a more secure and efficient manner.
If you have difficulty doing this, you can use CleanMyMac (we determined CleanMyMac to be safe in our review) to totally remove MacKeeper and malicious utilities. This method of uninstalling MacKeeper is simpler, faster, and safer.
Remove MacKeeper from the Mac menu bar
If you click on MacKeeper in the menu bar of your Mac, you will notice that there is no Quit command, which may lead you to believe that it cannot be quit. In some cases, force-quitting will not terminate MacKeeper either.
In the Applications folder, launch the MacKeeper application.
Select Preferences from the MacKeeper menu.
Navigate to the General tab.
Uncheck the Show MacKeeper in menu bar check box.
You can now close MacKeeper. No, you do not need to activate the MacKeeper software or sign up for any of its services if this is your first time using it. Simply hit Command-Q or select Quit from the menu.
Remove MacKeeper extension from Safari
Select "Preferences" from the "Safari" menu on the menu bar.
This will bring up a new window with all of your Safari preferences, with the "General" tab selected. Some browser hijackers will change your default homepage, so ensure that the Homepage is set to what you originally chose. If it is not then it is likely that your Mac has malware.
The "Extensions" screen displays a list of all installed extensions on Safari. To uninstall the malicious extension, select it from the list and then click "Uninstall." Safari comes with no extensions installed by default.
Keep an eye out for any suspicious extensions that you may have installed or that do not seem like a legitimate browser extension. Here are a few examples of harmful extensions: TopResults, ApplicationEvents, GeneralOpen, FeedBack, MessengerNow, and PowerLog.
On your computer, a malicious extension may go by a different name and you should remove anything that you do not recognize or remember installing.
Remove MacKeeper extension from Mozilla Firefox: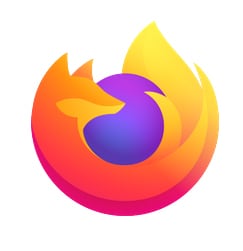 Launch the Mozilla Firefox web browser. Click on the "Open Menu" button in the top right of the screen. Select "Add-ons" from the opened menu.
Select the "Extensions" tab then search for any suspicious add-ons that were recently installed. When they are located, click "Remove" beside each one. You may safely remove all extensions from your Mozilla Firefox browser as none are required for the browser to function normally.
If you're still having issues with website redirects and pop-up ads, try re-installing Mozilla Firefox.
Remove MacKeeper extension from Google Chrome:
Open Google Chrome and go to the menu button (three horizontal lines) at the top-right of the browser. Select "More Tools" and then "Extensions."
Look for any strange add-ons that were recently added in the "Extensions" window. When you've found them, select the "Trash" button beside them.
You may safely remove all extensions from your Google Chrome as none are required for the browser to function normally.
If you're still having issues with website redirects and pop-up ads, try re-installing Google Chrome.
How to delete MacKeeper's remaining files
Not all MacKeeper software components are deleted easily. Crumbs may persist and you will need to delete them to fully get rid of MacKeeper on your Mac.
The MacKeeper Backups folder remains. You can access it via the Finder's Go > Home menu or by pressing Shift-Command-H.) You can now delete this folder from your Trash.
There are a couple other locations where you may wish to check to ensure that any lingering parts have been eliminated.
The following can be found in the Library folder on your Mac. To open the Library folder, press and hold the Option key and navigate to Go > Library in the Finder. If you discover these files, you can move them to the Trash.
~/Library/LaunchDaemons/com.MacKeeper.MacKeeper.plugin.AntiTheft.daemon.plist
~/Library/Caches/com.MacKeeper.MacKeeper.Helper
~/Library/Application Support/MacKeeper Helper
~/Library/LaunchAgents/com.MacKeeper.MacKeeper.Helper.plist
~/Library/Caches/com.MacKeeper.MacKeeper
Also delete the "~/Library/Application Support/MacKeeper Helper" folder.
Empty the Trash to completely remove MacKeeper
To permanently delete MacKeeper and all associated files, choose Empty Trash from the Finder menu or right-click on the Trash icon in the dock and select Empty Trash. You will not be able to undo this action, so double-check that you haven't erased anything by accident before proceeding. Reboot your Mac if you are unable to empty the Trash.