How To Uninstall Applications On Mac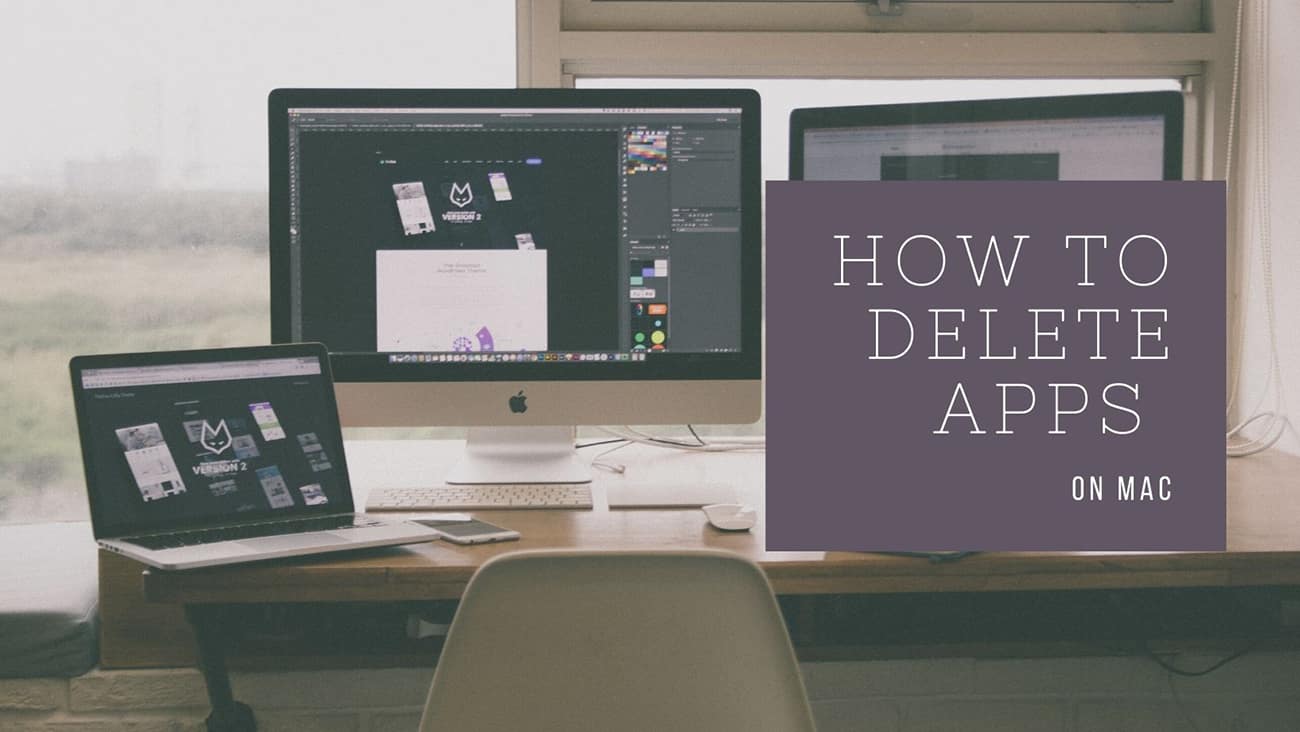 Uninstalling a program on Mac OS X is much easier than it was in previous versions of the operating system. In Mac OS X Lion or later versions, deleting an application is similar to deleting apps on your iPhone or iPad. All related folders and settings will be deleted when you delete the program.
Manually delete apps on a Mac
Learning how to uninstall applications on Mac is useful for every Apple user, whether you want to clear up space or simply streamline your system and keep it more organized. And, while dragging an app's icon to the Trash is a fine beginning step, if you want to completely uninstall an app on Mac, you won't be able to do so.
Putting the app in the Trash does not uninstall an application completely and other service files will still remain, including cache files, temporary files required for the app's operation, installation files, saved states, containers, preferences, and so on.
It can be difficult to find all of those files on your PC. However, if you are trying to completely remove a program, we can assist you in tracking down all of the files you will need to delete.
Select the program you wish to delete and drag it to the Trash or choose Move to Trash from the menu.
Now you must delete the app's leftover files. To do so, open the Library, which Apple has kept rather concealed. To open Spotlight Search and find your Library, hold down command and the space bar. Then type "Library" and click on it to access the folder.
You can now search the Library for files that have been left behind. To discover if there are any remaining files distributed across different directories, type the app's name in the search bar.
Advanced users are probably aware that the Library has a plethora of folders and many include unused program data and service files.
Check the following sub-folders in the Library for any lingering app files: Application Scripts, Caches, Containers, Application Support, Cookies, Preferences, and Logs to locate any lingering app leftovers. Be very careful not to remove anything else in your Library than residual app data from the program you want to uninstall, as you might break things if you do.
Delete any remaining program files you can find by putting them in the Trash.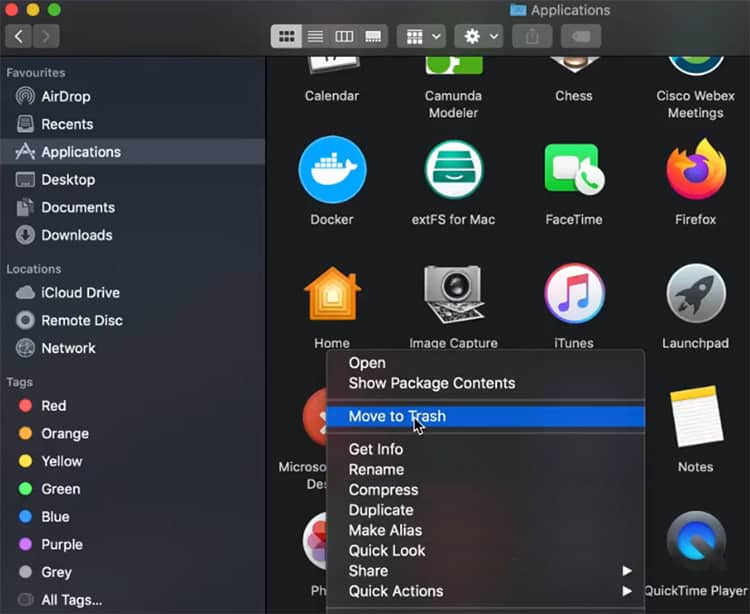 Delete Mac programs using provided uninstallers
When you install applications from the internet, the developer may provide an uninstaller. Because these uninstallers do not appear in the Applications folder, you must use Spotlight Search to find them. If a developer has included an uninstaller for the software you wish to remove, it should be in the folder where the application was installed.
The app, as well as some of its associated files and data, will now be removed by the uninstaller - however uninstallers aren't always comprehensive. You may either look around in the Library or utilize a specialist Mac cleaner program to fully remove all of the digital remnants.
Do I really need to remove unused applications from Mac?
What's wrong with allowing old applications to remain on your hard drive indefinitely? Shouldn't you keep older apps on hand in case you need them again? Indeed, a great deal can go wrong if old applications are left on your system.
Keeping outdated apps and their outdated files can quickly deplete your storage space. If your hard disk becomes completely full, you may experience slowdowns and crashes. That's why uninstalling programs is a convenient way to clean up and speed up your Mac. A cleaner Mac, in general, is a faster Mac.
If you do not keep apps updated, they can become security risks. Developers release updates to address security flaws. If left unpatched, these vulnerabilities can be entry points for hackers to harm your computer. (Yes, Macs, like Windows machines, can become infected with malware.) Nobody wants to update applications that aren't being used, so simply delete them.
Certain applications run in the background invisibly, even if they have not actually been used in a long time. These apps running in the background can consume significant amounts of CPU and RAM. By deleting unused apps, you'll free resources for the things that matter most.
Certain new applications will not function correctly if you still have an older version of them installed on your computer. In these cases, you'll need to remove the previous version of the program.
What if I am unable to uninstall an application?
Your Mac will sometimes refuse to erase some files for unknown reasons. If this happens, restart your computer and try again after pressing Command-Option-Esc and ensuring that the app isn't shown as running. If it is running, force the application to quite and then try deleting it again.
How to delete Mac apps that won't delete
Unfortunately, manual approaches will not completely remove all of the software. Certain applications are pre-installed on macOS and are thus protected by the system, while others can not be deleted because the apps are open.
So, how do you uninstall Mac apps that refuse to delete? You can attempt manually uninstalling after forcing the application to quit (click Command-Option-Esc and then shut down the app if it appears in the list) or rebooting your Mac.
If you're still having trouble deleting apps on your Mac, or if you're scared you won't get it right and want to have a safer option, there's an easy way to uninstall programs from your Mac without having to force erase them. It actually accomplishes the task more effectively (and safely) and in much less time.
How to delete Mac apps automatically
There's a whole category of Mac cleaning apps with uninstallers that mitigate the inability of macOS to entirely remove programs.
CleanMyMac X is the best mac cleaner we have reviewed (CleanMyMac X review) and one of the most recommended tools for Mac. It is Apple-certified and is the most user-friendly of comparable apps.
CleanMyMac X detects all installed apps and allows you to uninstall many applications at once by selecting them from a list. The free version allows you to clear up a large amount of trash and the paid version is more thorough. This implies you can get rid of a few of inaccessible apps for free.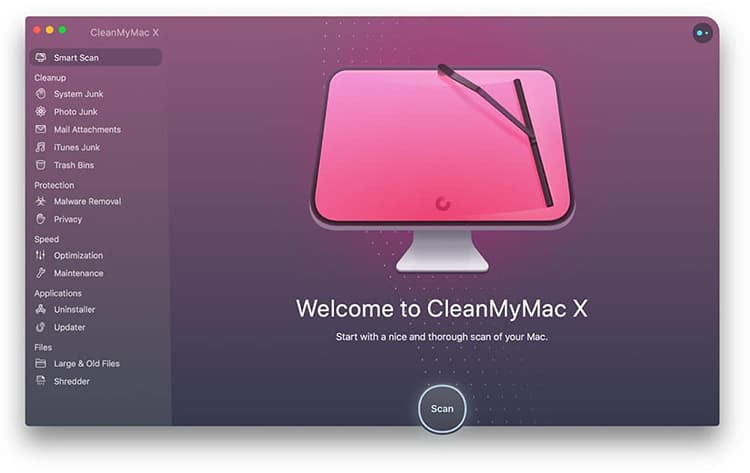 If you enjoy it, you can upgrade to the premium version and completely clean your Mac. Additionally, you'll be able to properly remove programs on Mac at any time, without restrictions.
There is also an option to exclude applications from the AppStore, unused apps, and 32-bit apps.
What to do if you can't delete an app because it's open
When deleting an app in Finder, you may be presented with a message saying that the item can't be moved to the trash because it's open. This happens because the software is still running in the background and has not been completely closed. Take the necessary steps to properly shut it down and have it removed permanently.
Launch the Finder and navigate to the Favorites list and select "Applications."
Locate the application you wish to delete. You can search for the app by typing its name in the search bar.
Select the application. Click the X in the window's upper left corner. To terminate the process, and click "Quit." Following that, you can completely uninstall the program from within the Finder on your Mac.
How to Force Delete an App on Mac
If you delete an app by force, it will be permanently deleted with no way to recover it. For pre-installed applications, you'll have to install macOS again if you want to use the program again. This is not advised unless absolutely essential. If you have to do it, make a backup beforehand and continue at your own risk.
Type cd /Applications/ in the command prompt. The current directory will be changed to the Applications directory. After that, you may begin removing apps.
To delete separate apps, type "sudo rm -rf QuickTime Player.app/" to remove QuickTime Player, for example.
Similarly, alternative software names can be entered to remove the appropriate programs.