How to Start Email Marketing in 4 Steps or Less
How to Start Email Marketing in 4 Steps or Less
Email marketing is a very fast way to increase traffic to your website or business. In fact, in 2011 over $1.5 billion dollars was spent on email marketing in the United States alone, and by 2019 researchers estimate email marketing will grow to over $2.9 billion. There must be a reason so much money is being spent on this type of marketing, and there is: It works!
Where to Start
The next question in starting to use emails for marketing purposes is just how to start doing it? Do you simply email everyone you know and ask them to visit your website or buy something from your business? Well, you could, but that may come off as more of an annoyance and you'll lose some friends and maybe even customers. Even if you have absolutely no experience in marketing, or newsletters, you can create an email marketing campaign in just an hour or two.
To get started you want to pick a service to work with. If you search the internet you'll find a lot of software programs and email marketing websites to choose from. My top three picks would be GetRepsonse, MailChimp, and GoDaddy. There are some free versions, or at least free trials of each that allow you to get to know which one you'll use. For this article I am using screenshots from my email design and development using the GetResponse site.
Step 1: Import Contacts
This is usually the first step no matter which email or newsletter company or software program you choose. If you're unsure of who you're emailing at this point you can always come back to add your contacts. Most programs will allow you to easily import all your contacts from whatever email you're using or you can copy and paste, or upload a list you have.
Where to get your contacts is another question you'll be asking yourself at this point. This depends much on what you are using email marketing for, so this will be up to you to decide upon. One way to get started is to move to step 2 first and just put your webform up on your website and / or social platform and get them to give you their email address. There are also companies that you can pay for email addresses that pertain to your area or niche.
Step 2: Web Form
Now you want to design your web form, depending on which service you use, or you can just add a simple "sign up here" link. You could even start out using FeedBurner to put out your RSS feed and when people sign up through that you can use their email addresses to go back and enter into step 1. Most services though will offer you a web form and it's quite simple and easy to make, as you can see from my screenshot below of the one I created in less than 5 minutes. With this one I could now grab the code and put it on my website or publish it to my Facebook fan page.
Step 3: Email Template / Newsletter
This is the fun part! Now you can design your email or newsletter, and again, with the right software or service it's really very simple and easy. You can add your own logo, text, and other images to make sure it's very personalized and identifiable with your business or site. The next step after designing it will be to set it up as to how often you want it delivered, as well as other options depending on the service you choose. It's also important to consider a service that offers mobile options.
Step 4: Landing Page (optional)
Some of these email marketing services offer you a landing page, this will be where your customers can click on something you advertise in your email that they can click on and be brought to your special offer page, thank you page, or whatever you choose it to be. You could also create your own landing page, it's all in your hands.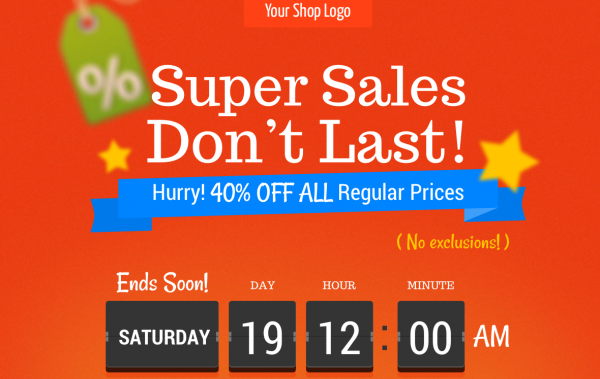 Final Tips to Marketing via Email
As you can see from those fast and easy tips to setting up email marketing it's not as difficult as it may have once seemed when you first heard about it or thought about using it for your company. It's a great way to drive traffic to a blog or website as well as a great way to raise sales if you're a business.
Analytics: Most of these services that create your email or newsletter and handle distribution for you, also come with some type of analytics. One of the best to services to add is one that handles email verification since it can really help lower your email bounce rate. This in itself is valuable information for your business. Each one handles their analytics differently, so that's something you'll want to definitely investigate when you're choosing which service you're going to use.
Offers: Offering them something for joining your email list is also a good idea, such as a free course in whatever area you work in. For example, if you're a website developer or designer perhaps you can offer them a free half hour video that will teach them how to start their own WordPress site and only those that subscribe can view it.
KISS: Lastly, keep it simple (I won't add the last 's' in 'KISS' as you're not stupid). Research has shown that the fancier you get with your email or newsletter the less response you get. Don't go overboard with images and colors or lots of text. Keep your message precise and short. Don't lose their interest. Your purpose is to entice them to come to your place of business or visit your website, not spend an hour reading your email.
Be sure to let us know how your email campaign goes and which service or program you used. We always love to hear from you, because your opinion is what matters most!