How To Spy On A Cell Phone
Affiliate Disclosure: The High Tech Society is reader supported and uses affiliate links which may earn a commission and support our work, at no cost to you.
Learn More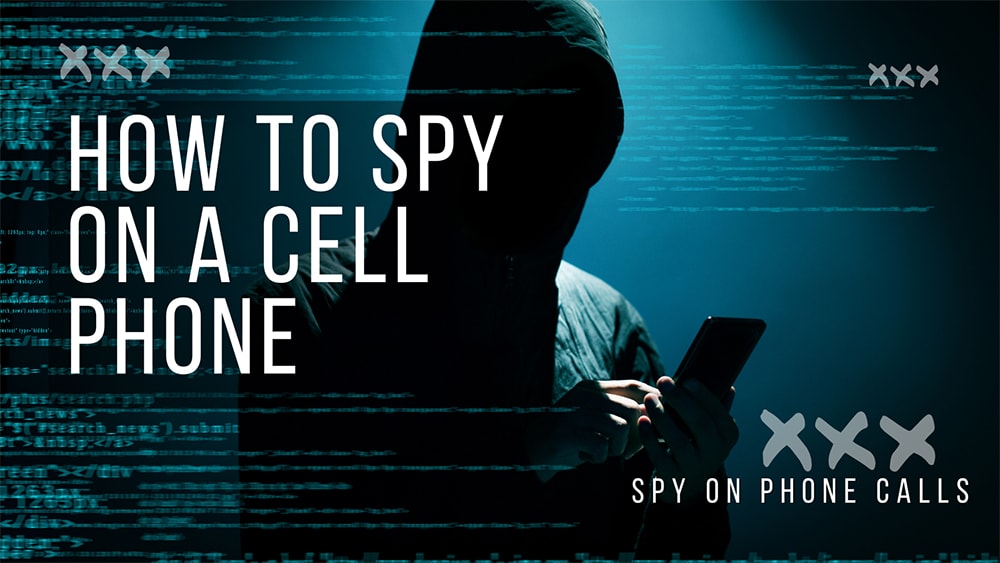 In this article, you will learn how to spy on a cell phone.
Most articles about how to spy on your child's cell phone will focus solely on using a spy app, but there are other highly effective ways of spying on a cell phone if you only need to know its location. Since that's the most comprehensive way to spy on someone, we'll start with this method.
How To Spy On Someone's Cell Phone
The only way to spy on a cell phone is to install a spy app on the target phone. For many people, installing a spy app can seem like an impossible task to accomplish without the target's knowledge, but it's really not very difficult.
Two problems usually come to mind. First, the parent may not know the Apple ID or Google credentials. Second, they can not get access to the phone without arousing suspicion.
While these are valid concerns, they are also entirely unwarranted. People, but especially teenagers are sloppy with their smartphone security. Consider how many times you may have been using your phone and then set it down and left the room before the screen locked. All anyone has to do to install a spy app is simply pick it up.
Even that, though, is usually over-complicating it. It is entirely normal to need to borrow their phone to make a call because your battery died. You simply walk out of the room while you are talking, lock the door, and install the app. It goes into a permanent undetectable stealth mode and they never know it's there.
Now that you know what you will need to do to spy on a cell phone, let's discuss the best tools for the job.
uMobix

Using uMobix is the best way to spy on a phone and what I use to spy on my son's phone. The installation was easy and, more importantly, fast.
While it is the most powerful, by far, it is not the most user-friendly so if you have no technical skills then proceed to the next option on this list.
It's not difficult by any means, but the focus with uMobix is on dependability and having capabilities that far exceed any other spy apps currently available, not a glossy interface to make you feel good. If you're like me and want specialized abilities like remotely activating the cameras and switching the microphone on at will, then you have found what you are looking for.
In addition to being able to spy on someone else's phone, it also provides access to their social media activity including Facebook, Tinder, WhatsApp, Telegram, Snapchat, Instagram, Skype, TikTok, Zoom, and Reddit.
Tech support is available 24/7, which is great if you are trying to install the app in secret and have limited time to get it done.
The only thing I would change with the app is that intercepted data only stays accessible for 30 days. But, this limit is higher for multi-month plans so I am only taking away a half star for it.
Pros
Streams live video

Remote microphone activation

Real-time GPS tracking

Access all social media apps

Simple installation

Great customer support
Cons
Data retention limited to 30 days on the basic plan
EyeZy

EyeZy is the easy option. It's new in 2023 and is designed to be easy to use while not sacrificing too many features. In fact, if you can do without being able to turn on the microphone and camera, EyeZy is the best app that lets you spy on someone's phone without them knowing.
The makers of EyeZy are not new to the parental control niche, rather they have been around for quite a few years with this being their current flagship. Redesigned from the ground up for ease of use and maximum compatibility, it has 24/7 tech support. In an industry that is known for being somewhat dubious, these are rare qualities.
It also makes it possible to spy on a phone without having it by exploiting iCloud syncing to provide the person's real-time GPS location, contacts, e-mail, photos, and videos. This makes it so you do not have to jailbreak or root the target device.
If you can you put a spy app on someone's phone, eyeZy is capable of a much wider range of advanced capabilities including:
Keystroke capture
Website browsing history
Alerts for specific conversations
GPS location tracking
Screen recording
It has geofencing capabilities to alert you when your child goes outside of an acceptable area to a prohibited location as well as good coverage of Facebook, Tinder, Snapchat, Skype, WhatsApp, KiK, and Instagram text messages.
While this app is not quite as advanced as other options it does make up for it by being the easiest to use and having the best dedicated tech support of any monitoring app I have used. It is also compatible with every major smartphone released since 2013, giving it the widest compatibility of any remote phone spy.
Pros
Easiest to use

Totally hidden

Fast installation

GPS tracking

Access to all social media
Cons
Not as powerful as other apps

No live screen recording
XNSPY
XNSPY is an intermediate option that allows you to spy on someone's cell phone. It does have the ability to activate the microphone and record both sides of calls so you can hear the device's surroundings and listen to conversations, but lacks the ability to activate the camera remotely. Its ability to monitor social media is also slightly more limited, not being able to monitor Facebook messenger or Skype.
If you do not need access to these features, it's an otherwise well-rounded spying app. The reputation of XNSPY is fairly solid, it is known to work well, and tech support is good.
For me, this odd mix of features kept me from using this method to spy on my son. It's neither the easiest or most powerful way to spy, but it is a solid solution if you are certain it has all of the features you are likely to need before buying it.
How To Spy On A Phone For Free
There are times that parents may need a fast and free way to spy on their child, or they may not have the Apple ID passcode or Google credentials for their child's devices and not be able to get them without raising suspicion.
In these situations, you can still track their location online using one of these methods:
Android Device Manager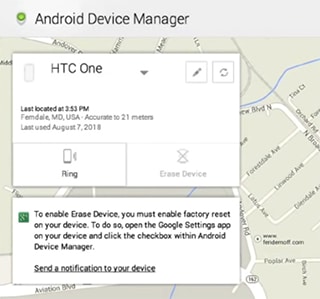 Most Android users have not explored their settings thoroughly enough to know that Android Device Manager is pre-installed, but this service is always on by default. The great thing is that you do not need to have an app installed on the target cell phone while still being able to map where the person has been with accuracy to within 60 feet.
This control panel can be used by following these steps:
Visit Find My Device
Enter the phone number and Google Account credentials
See where they are going or ring, lock, or remotely erase the device
This only works if you have the password, which is an obvious problem for many people. Figuring out how you will get the password may be more difficult than just borrowing someone's mobile device and loading a monitoring application for text messages.
Google Timeline
Although this too requires you to know their password, the Google Maps timeline is effective for location tracking.
The step-by-step instructions are:
Step 1: Open Google Maps
Step 2: Log in with the target's Account
Step 3: Click on "Menu"
Step 4: Select "Your Timeline"
Your screen will then show the person's current location. Alternatively, you can click on Menu -> Your Places -> Visited to view the history of where they have been.
Interestingly, you can view the data at any time and the user of the target device will not be aware of being tracked.
Directly Access iCloud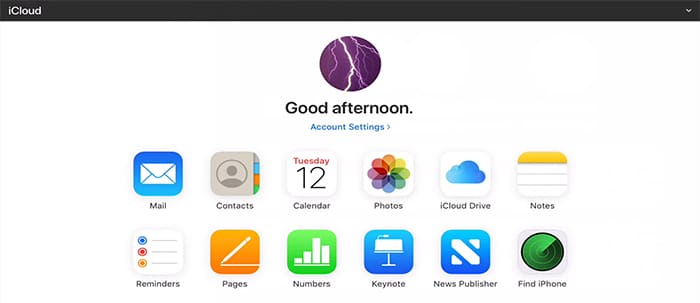 While it is not well known, you can connect to someone's iCloud account directly to snoop on someone's cell phone. This method is not as easy to do as you are likely to run into 2FA (2-factor authentication) that will send a message to the target phone when you log in. But, with no free monitoring options out there now for iOS, this is a method of last resort for spying on a cell phone.
This method can get the following:
Current Location
Contacts
iCloud Drive
E-Mail
Erase Device
Photos
Find My iPhone
Find My iPhone is a built-in app that allows owners to track down their phones if they are misplaced or stolen. While it doesn't have advanced abilities like seeing files or messages, it is still a good solution if only location information about the target is needed as it should avoid 2-factor authentication that would alert the user to your activities.