How To Hack Pictures From iPhone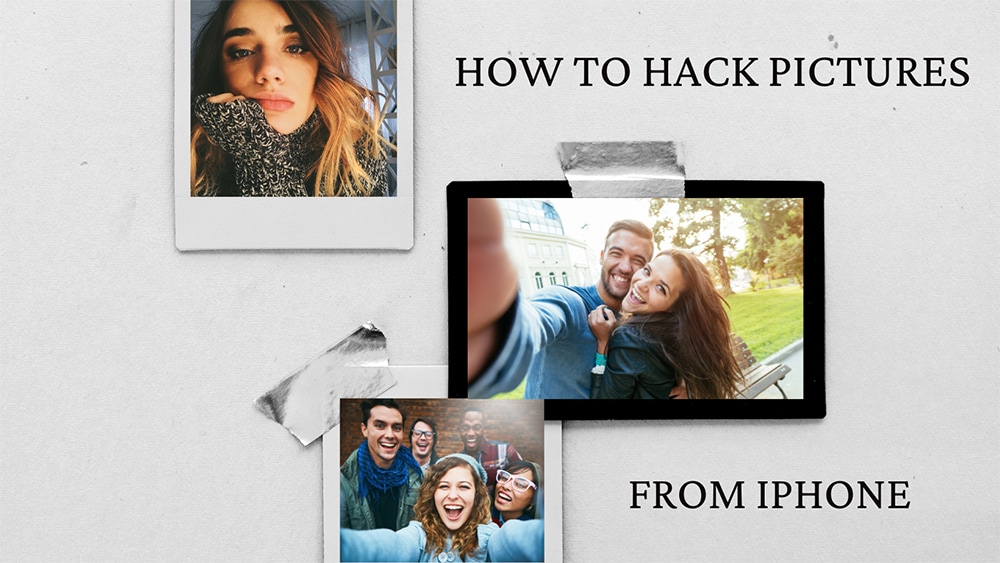 There are times when a parent may need access to photos on their child's iPhone. There are many reasons why this might be necessary, including monitoring their child's activities or keeping an eye on who they are communicating with. While it is possible to ask your child for access to their photos, this is not always an option, especially if they are secretive.
Fortunately, there are a number of ways that you can hack pictures from an iOS device. In this article, we will show you how to do just that.
To get started, you will need to have physical access to the iPhone, though you will only need it for the few minutes it takes to install a spy app.
We are using a spy app to hack pictures from the iPhone because it provides total access to more information on the phone than any other option and there is no way for a savvy user to escape it. Secondly, if your concerns are great enough to hack images from their iPhone then your concerns will likely be ongoing and a spy app will ensure your continued access to the phone.
Once you have the iPhone in hand, open Safari and visit the website of a spy app provider such as mSpy. Select what subscription you want and enter your payment information.
Once your payment is processed, you will access your account via an online control panel. From here, you can select which features you want to use and how you want to receive alerts (via email or text message). For our purposes, we are interested in the 'Photo Monitoring' feature.
Select 'Photo Monitoring' and then 'Start Tracking'. You will be asked to provide the Apple ID and password for the target iPhone. If you do not know this information, there are several ways to get it.
Enter their Apple ID and password and then select 'Start'. You will now be able to see all the images they have taken and every photo they will take in the future. You can view these photos by logging into the control panel at any time.
If you do not know their Apple ID or password, there are a few ways to get this information. One way is to simply ask the user for it. If they refuse, you can try to guess it by using common passwords or date of birth information.
Another way of getting the Apple ID is by using a tool like Elcomsoft Phone Breaker. This tool can be used for brute-forcing the Apple ID from an iTunes backup of the target iPhone. This method requires having a backup of the iPhone, which can be made by connecting the iPhone to a computer and opening iTunes.
Generally, it attracts less suspicion just borrow the phone in question to make a phone call. You can walk into another room while talking and install a spy app in only a few minutes.
Once you have installed a spy app, you will be able to see all information on the target iPhone, including all photos taken. This is an effective way to hack pictures from an iPhone without physically accessing the phone.
FAQ
Are spy apps safe?
Yes, spy apps are safe to use. However, it is important to only use a trusted spyware app from a reputable company.
Will the user know I have hacked pictures from their iPhone?
No, the user will not know you have hacked their pictures as the software runs in stealth mode. However, they may suspect something if you seem to know more about their activities than you should.
What else can I do with a spy app?
In addition to hacking pictures from an iPhone, a spy app can be used to track GPS location, monitor text messages and emails, view web browsing history, and even access the camera. These are powerful tools for anyone looking to gain information on another person.
Do I need physical access to the target iPhone?
Yes, you will need physical access to the target iPhone in order to install the spy app. Once installed, however, you will not need to touch the phone again as the app will send all data to the web-based control panel.
How long does it take to install the spy app?
It only takes a few minutes to install a spy app. Once installed, it will start tracking all data on the target iPhone immediately.
How much does it cost to use a spy app?
Spy apps typically charge a monthly subscription fee. mSpy starts at $29.99 per month. However, there are often discounts available, so be sure to check the website for the latest pricing.
What if I don't want to pay for a spy app?
If you don't want to pay for a spy app, there are a number of free alternatives available. However, these free apps are usually not as reliable or effective as paid apps. Therefore, we recommend using a paid app like mSpy.
Legality
Hacking pictures from their iPhone is an obvious invasion of privacy. It is generally only legal if you are monitoring your minor child, but laws can vary dramatically by state and do not always follow logic. In some states ownership of the device is a determining factor when it comes to legality.
You must consult with a lawyer before hacking anyone's photos.
Conclusion
There are a number of ways of hacking pictures from an iPhone. The method you choose will depend on your needs and budget. However, spy apps are the most effective way of getting all photos taken on the target device. mSpy is our top choice for this due to its ease of use, powerful features, and reasonable price.