How To Hack Into Someone's Phone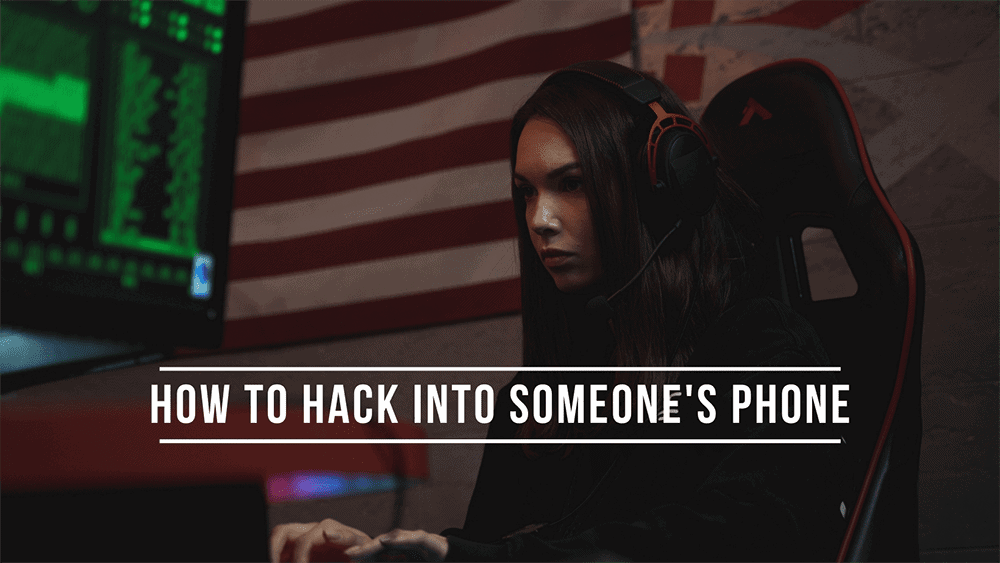 There are many legitimate reasons for wanting to know how to hack into someone's phone. Most often, parents find themselves needing to monitor their child's cell phone or an employer needs to monitor their employees.
Hackers can access your phone remotely by using the right spy app. These apps allow you to do things like activate the microphone, listen to calls, view social media activity, and track their GPS location. In this article we'll explain how to hack into someone's phone in 2023.
How To Hack A Phone
You can download a variety of spy apps and use them to successfully get into someone's phone. If you need to maintain total situational awareness of where your kids are, who they are talking with, what they are doing online, and who may be calling them then these are the apps you will want to use.
1. uMobix
uMobix is my top choice because I used for hacking my teenage son's smartphone. Installation was easy and, more importantly, fast. The software is very user-friendly and it only took me a few minutes to get everything up and running before it went into stealth mode.
Once installed, uMobix gives you remote access to all of the data on the target device including text messages, call logs, GPS location, web browser history, and other data. You can also set up alerts so that you are notified whenever certain keywords are used or specific numbers are called.
The uMobix app provides access to more social media than anything else on the market, including Tinder, Facebook, WhatsApp, Instagram, Reddit, Telegram, Zoom, Skype, TikTok, and Snapchat, just to name a few.
The app is designed to remain hidden and be undetectable on both iPhone and Android. Even if the user tries to delete their browsing history, call logs, or text messages, uMobix can still retrieve this data. It's a bit expensive, but I have been extremely impressed with how well uMobix has worked and how comprehensive it is.
Pros
Proven track record

Easy installation

Totally hidden

GPS tracking

Great tech support
2. mSpy
mSpy is a powerful new app to circumvent smartphone security. The company that makes mSpy has a long history in the parental control and surveilance market and this is their current flagship.
It offers a wide range of advanced capabilities for hacking including:
Keyword alerts to be notified when your child types, sends, or receives an inappropriate text message on their smartphone.
Social media message monitor for Tinder, Facebook, WhatsApp, Snapchat, Skype, Instagram, iMessage, Telegram, Kik, Line, Viber, and Google Hangouts.
Viewing pictures and videos on the device.
Location tracking and the ability to create restricted areas and be notified when they are somewhere they shouldn't be.
Stealth mode ensures that the person is unaware you are monitoring them with mSpy.
Pros
Easiest to use

Fast installation

Totally hidden

GPS tracking

Access to all social media
Cons
Not as powerful as uMobix
3. FlexiSpy

FlexiSpy is not as user-friendly as other tools and the website and interface seems dated, but the technical ability of the software is un-matched.
FlexiSpy and uMobix are the only tools that can take pictures or video on the target, as well as activate the microphone to make the hacked mobile phone a live room bug.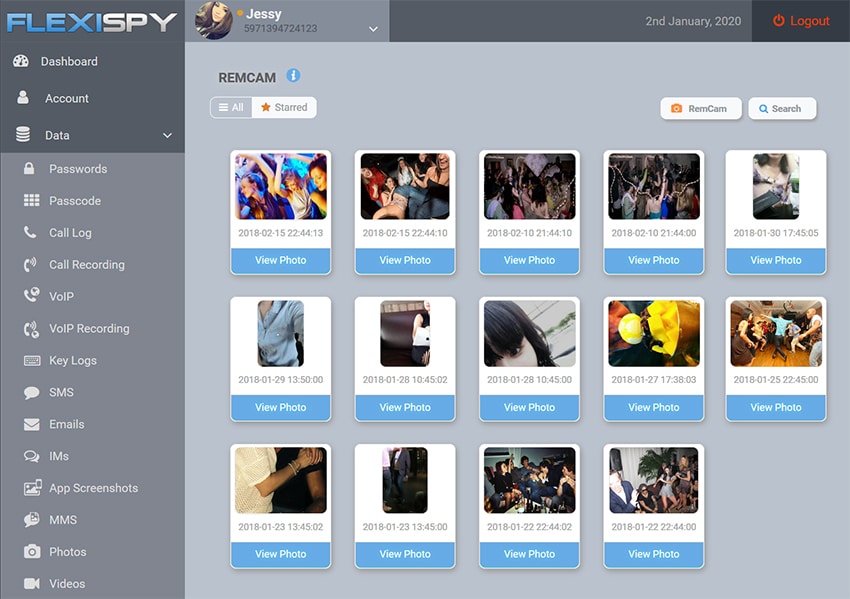 FlexiSpy has two problems, and those are why it ranks #3 on our list. The website is out-dated and the app is expensive, but it would be a mistake to let either of these things turn you away from this marvel.
Pros
Extremely powerful

Live camera streaming

Pre-loaded devices available

GPS tracking

Microphone activation

Call recording
Cons
Older interface

Expensive
4. Mobistealth

Mobistealth has good remote functionality that allows you to get and maintain control without needing physical access. Mobistealth is similar to the other tools we've already mentioned and it can track GPS locations as well as activate the microphone to listen in on conversations.
Unfortunately, it is less certain to remain hidden on all hacked mobile devices and this can be a problem for use in some situations. Aside from this, it's an excellent option.
5. iKeyMonitor
iKeyMonitor is a spy application that was created to allow you to gain access to your data. What sets this it apart from other options is its ability to bypass security locks, allowing hackers to get control of the device even when the target has set a password. This tool also includes the ability to see text messages that have not been sent, view call logs, and track their location. All of this makes it simple for hackers to remotely access very private data.
6. The TruthSpy
The TruthSpy application is intended for parents who wish to monitor their child's activities as well as employers who wish to spy on an employee's company owned devices. Being somewhat more limited, I would only recommend this option if the options already mentioned failed for some reason.
What Factors To Consider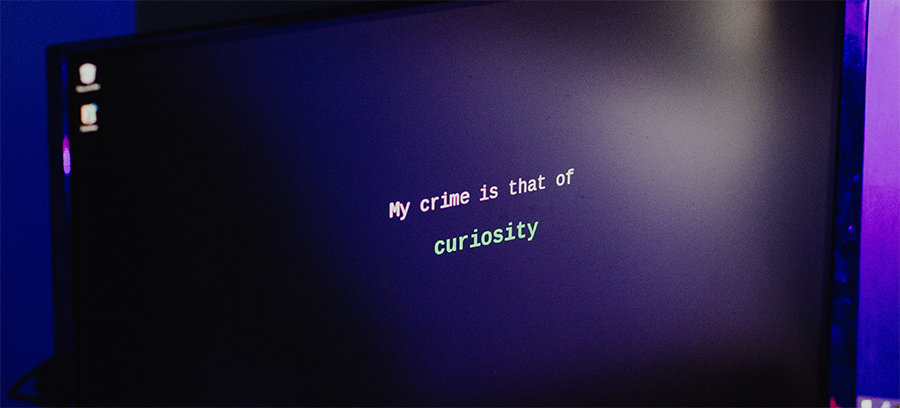 When selecting an app, there are several factors to consider. While price is important, what matters most is whether or not it includes the features you require and can remain totally hidden from the person you are hacking. Some readers may be looking for ways to monitor their children while they are away at school or work and are less concerned with spying on their Internet activity. As such, it's critical to consider your own needs when selecting a spy application.
The most critical factor to consider is if the hacking app remains undetectable while in use. The last thing a hacker wants is for the target to discover they have been hacked.
Cost
The majority of apps for hacking a phone cost between $20 and $60 per month, but we recommend avoiding the cheapest options in favor of increased security and features.
Compatibility
It is critical to ensure that the tool is compatible with the device in question. While the majority are compatible with all newer smartphones, you should verify compatibility with your specific mobile device.
FAQ
How do hackers get into someone's phone?
The most common way hackers will breach a phone is by secretly installing malware. Someone can do it remotely by using a phishing attack to convince you to click on a link and install software, but more commonly it is done by the hacker having physical access to your phone.
Most hacks involve a person you know and trust. A common method of attack is to simply borrow your smartphone, install malicious software, and access a dashboard in their web browser.
What can a hacker do with your smartphone?
The short answer is that hackers can totally control your mobile device and do whatever they want. Malware can record the screen, read email, see what websites you visited, copy sensitive information, limit content and services, see your contacts, get the passwords for your accounts, and receive your SMS messages without your knowledge.
Can I hack somebody's phone by calling it?
No, it is not possible to get into your phone by calling you. No data is echanged during a call and the operating system is somewhat isolated from the whole event. It is actually one of the safest things you can do.
Can someone hack a phone with just a number?
No, there is no way to attack a smartphone with just their number. While various government agencies can do this, this is a backdoor put in place by your carrier and not something you can learn to do yourself.
Can phones be hacked by just sending a link?
Yes, but only if they click on the link and install an app. If only the link is clicked then it will reveal their GPS coordinates. While useful, this falls far short of being something most people should be concerned about.
Can you tap someone's phone calls?
Yes, you can tap someone's calls with highly specialized applications like Flexispy which will record both sides of the conversation. Other options will simply let you know the details of the call logs.
Is hacking a cell phone camera possible?
Yes. The main difference between what is required to hack someone's camera is the sophistication of the software used. Apps that manipulate your phone's cameras require more advanced technology to circumvent modern security measures on smartphones.
Do I Need To Jailbreak or Root The Device?
You may need to jailbreak or root the target device depending on the features you require. If advanced capabilities are not required, this step should not be necessary.
If you have the target's iCloud credentials, jailbreak is not necessary.
Legal Concerns
In most cases, it will only be legal to surveil someone if you own the mobile device. This can usually include parents keeping track of their children's activities or companies spying on employees. However, it's illegal to use malware or malicious apps on someone else's phone and even when you own it consent may be needed first, depending on where you and the target are. Because the legal situation can vary so much, and the stakes are so high, you must consult with a lawyer before taking any action.
Conclusion
There are numerous methods of hacking a phone and revealing private information, but using a spy app is by far the simplest.
GPS location tracking, internet history monitoring, and even call recording abilities have all become commonplace. These tools have grown in popularity over the years due to their ability to empower users to take control of their lives and monitor their loved ones without restriction.