Highster Mobile Review
TECH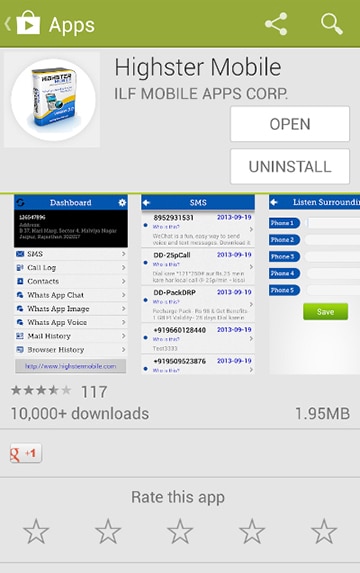 In today's hyper-monitored and connected world, not only is the government watching and listening, so too are parents worried about their children, employers concerned about intellectual property and employee productivity, and women and men who suspect their spouses and mates are being unfaithful.
At the tip of the spear for this monitoring are spy apps that are knowingly or unknowingly installed on cell phones and tablets. Base versions of many of these apps are often free to use while more advanced features are available with recurring monthly prices. One software package has no free version and is rather inexpensive. This controversial software is known as Highster Mobile.
What is Highster Mobile?
Highster bills itself as an industry leading spyware program for monitoring cell phones and tablets and is geared towards Apple and Android products. The software is packed with a host of features that make it easy to monitor whichever device the software is installed on.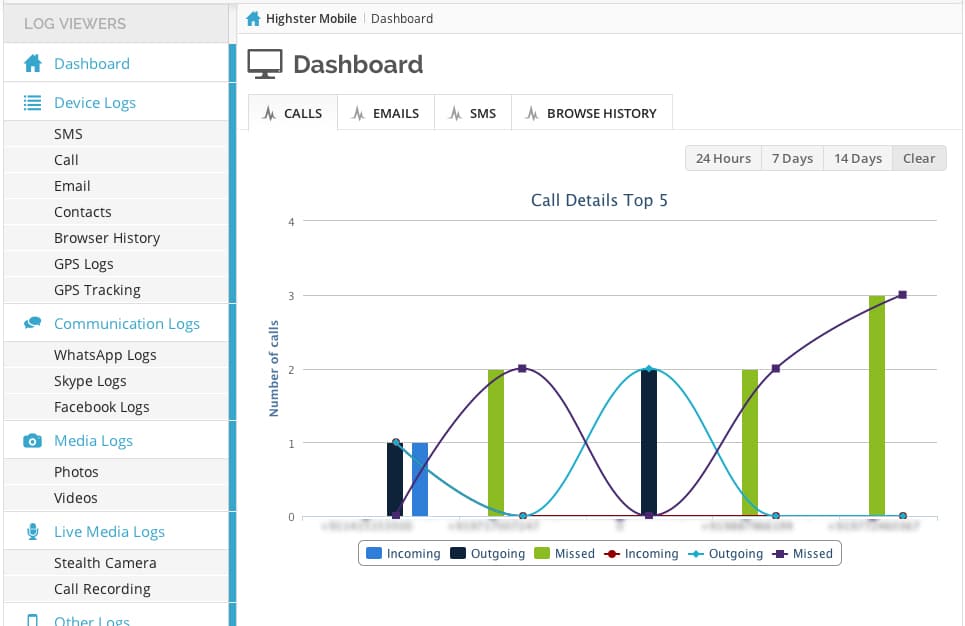 Is Highster Mobile legal, you ask? In a word, yes. The company that created Highster is permitted by law to produce device monitoring software for the following two groups.
Parents with minor children can legally monitor any device used by their children, without the child's permission. Employees may legally monitor the devices of their employees as long as these devices are employer-owned. Best business practices would suggest the employer inform the employee that their company-owned device will be monitored.
Use of the software for any other reason invites law into the discussion. In their frequently asked questions section, the company states they "absolutely do not condone the use of our software for illegal purposes". There is also a disclaimer on the website that says the end user is to comply with all federal and state laws. Does this stop people? Hardly. And the company knows this.
How Does Highster Mobile Work?
The company that developed Highster Mobile, ILF Mobile Apps, designed the software to be easy to use for people who have no, or limited, experience with cell phone or tablet monitoring.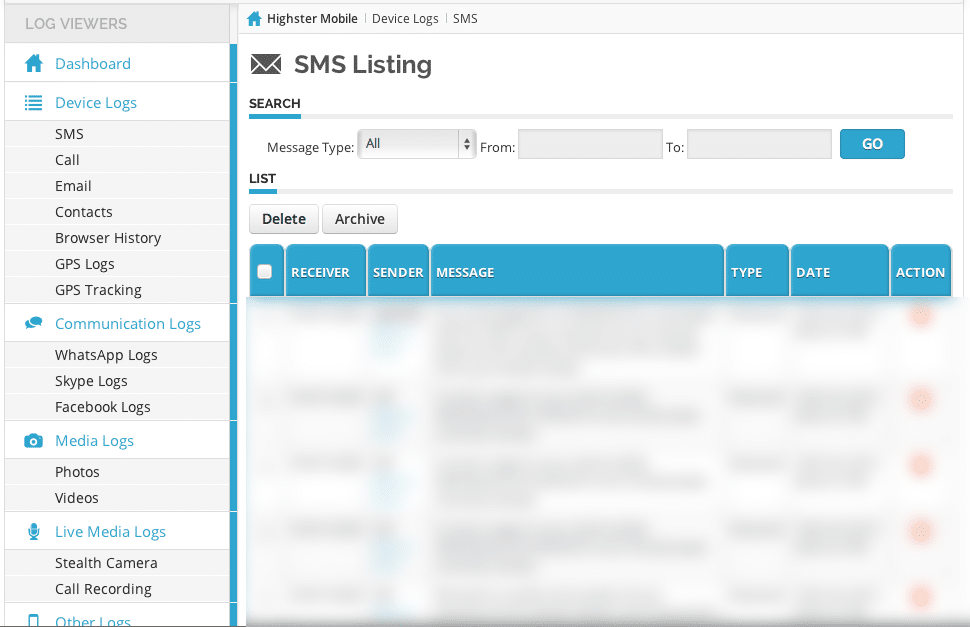 Once the user has successfully installed Highster Mobile on the intended device, data from the target phone is uploaded to servers. Users can now login to the Highster Mobile website using their username and password. The user's control panel will now be available for viewing all the data retrieved from the device: pictures, videos, call logs, texts, etc. This information can also be downloaded for future use.
Features of Highster Mobile
User-Friendly Control Panel
Understanding and using technology can be hard. Highster's control panel is easy to use. It allows the end user to monitor the target device in real time, change display options and create time triggers. The live control panel can be used on any web browser and can be viewed on desktop computers, tablets or smart phones.
Phone Call Monitoring
Incoming and outgoing phone calls are logged with date and timestamp and uploaded to the control panel for easy viewing.
Text Message Monitoring
With texting now the most popular form of communication, users can easily monitor outgoing and incoming text messages, including messages with photos and deleted messages. Date and time are also recorded.
Contacts List
All contacts from the target device are uploaded to the control panel. This includes new contacts.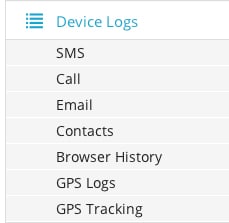 GPS Tracking
With the GPS tracking feature, users will always know the real-time location of the target device. On the control panel the target device's location is overlaid on a Google map. Tracking history is also included.
Browser History
Users can view all websites visited on the target device including the dates and times these websites were visited. This includes any bookmarked websites.
E-Mail Monitoring
Incoming and outgoing email is viewable by the user. Emails are downloaded to the Highster Mobile server which means any deleted emails can also be viewed. The user will also be able to see all senders and recipients of the email. According to the company website, this is for iPhone only at the moment.
Photo & Video Viewing
All photos and videos the target device takes or receives are stored on the Highster Mobile server and easily viewed on the control panel. All media include a time and a date stamp.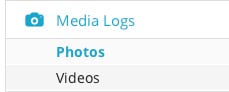 Social Media Monitoring
Social media activity on sites like Facebook, WhatsApp, Skype, Instagram, and Snapchat can now be monitored. This requires rooting for Android phones, but it can be an especially helpful feature for parents.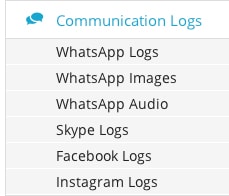 Stealth Camera
Users can snap a picture using the target device's camera. This gives the user the ability to view the device's surroundings. This feature works with both front and rear facing cameras.
Call Recording
Highster Mobile can record live phone calls, letting you hear both sides of a conversation. In my view, this is one of the most important features this spy app possesses.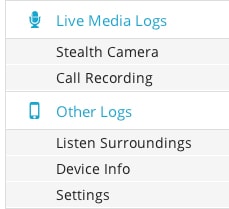 Live Microphone
This features lets you turn the target phone into an active room bug. It essentially makes it possible for you to have a microphone on the individual that you want to watch at all times, since most people carry their phones with them absolutely everywhere they go.
Support
Users receive free customer support when they purchase Highster Mobile. Agents can answer questions and guide the user through the software installation process.
Remote Uninstall
Uninstalling the app has never been easier. The user does not have to have the target device in their possession. Pressing the Remote Uninstall button on the control panel removes the software from the targeted device.
Installation Guide
It is important to mention up front that the target device should have the most up to date operating system installed. This will prevent the chance of Highster being deleted when the owner of the target device installs the newest operating system.
From the company website, the user purchases the Highster Mobile software for $69.99. There is a basic version available for $29.99 that may suit the needs of most parents who want basic monitoring of their children. Once the user purchases the software from the company website, an email is sent containing all the information needed to use the app. There is no physical product shipped.
The email will contain an activation link that takes the user to the install instructions page. To install the software, the user must have the device they want to monitor in their possession long enough to install the software. A link address, included in the email, is then entered into the target device's web browser. Once the link is accessed, the user will enter a license key sent in the email that activates the software in the device. When this is completed, the user will never have to have the target device in their possession again. Also, Highster Mobile is completely hidden from view and anyone who uses the target device is unaware the software is installed.
Data from that device uploads immediately to company servers. Users can now view the data by logging into their account on any desktop, phone or tablet.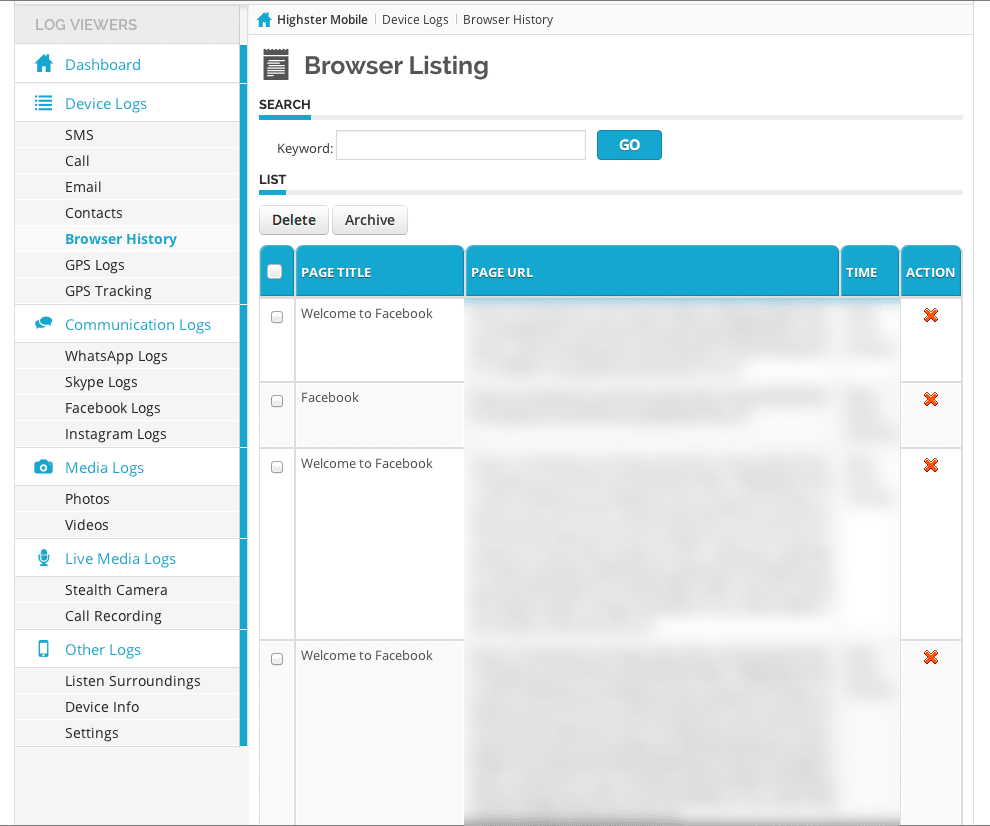 It's important to remember that the purchase is only good for that phone. If the user wanted to track another device, they would need to pay for another license key.
Final Thoughts
While preparing this review I've scoured the Internet for user reviews of Highster Mobile. Who better to go to for information on how a product truly works than the very people who've paid for and used the product for their own means. Attempting to get the pulse on how this spy software works for people has proved a daunting task, as it is when researching most items on the web. For instance, I found a site with horrible Highster Mobile reviews that called the product a scam app. The thing is, most of these reviews blasted Highster but then advertised for another software or hacker group. I think most of these reviews are illegitimate. Conversely, it's hard to tell if a positive review was bought and paid for.
Throughout my research, I came across some constant criticisms from reviewers I deemed legitimate. Many stated that several features operated inconsistently and customer support was severely lacking.
For parents on a budget concerned with where their children are, who their children are talking to, or what they are viewing on the web, the basic version of Highster Mobile ($29.00) may be enough for them. Though I would caution that often you get what you pay for.
Before I conclude, it's important to address the 400 pound gorilla in the room: using Highster Mobile or any spy software to track your spouse or significant other. Companies that produce this software depend on this source of revenue even as they throw a disclaimer on every page telling you they don't condone using their software for illegal means.
I would caution against installing this software for illegal purposes. Whatever results you garner from this intrusion of privacy would never be allowed in a court of law, but you could end up in legal trouble. Based on my research, if it is imperative to use cell phone spy software, there are more reliable options available for purchase.