High Tech News – Your Daily Dose of News from the World of Tech
High Tech News – Your Daily Dose of News from the World of Tech
Welcome to this week's high tech news update. This page was updated daily with the latest in tech news, so you don't have to surf the web for it. Remember you can bookmark this page and come back every day for up-to-date tech news or add us to your Google Reader. You can also subscribe via RSS or follow our Facebook page for daily updates. This week we will also be hosting a giveaway including a few quality Antivirus systems for MAC and Windows 8 so be sure to come back and check later in the week.
This week the High Tech Society launched our own toolbar, which while not really news, is certainly worth a mention.  Downloading our toolbar helps to support the High Tech Society by telling your favorite browser that you like our site. The toolbar allows you to check your gmail and Twitter, as well as a few other cool things.
We will also be launching our newsletter sometime in April and you can opt in by submitting your email address to the 'Newsletter' box on the sidebar.  Updates will include news, tech and gadgets, and of course, games.
High Tech News – Saturday 16th March, 2013
3D Printed Car About to Go Into Production
With plans for 3D printed buildings, 3D printed guns widely available, and even a 3D printed moon base in the works, it's easy to overlook some of the other 3D projects happening. But before you stop reading, one of those projects just happens to be a car, which is something special in itself. When you add in the fact that the Urbee II is a fuel efficient easy to drive, safe to own, and environmentally vehicle that can carry up to two passengers, you have a definite win. The car even uses a special garage that collects solar and wind power which can then be used to run the vehicle.
EA Games Could be On to the Offline Hack for SimCity
The hack that allowed SimCity players to play offline was released just a few days after the game itself, but now EA Games could be aware of the hack, and might be working around it. EA creating SimCity as an online game only in an attempt to help mitigate piracy and theft of the content, meaning that they can't be pleased about the hack. Users who play offline benefit from sped up gameplay and no server overload issues, which means that it is significantly improved from the standard version buyers are paying for.
Steve Jobs Movie Will be Released Later than Planned
The movie based on the life of Apple founder Steve Jobs will be released later than the original April 19th release date. Experts suggest that the new date is because of 'marketing reasons' but have not yet announced a new date. The original release date, April 19th, would have been the 37th Anniversary of the Apple Computer, and just 19 days after the 36th anniversary of the founding of Apple itself. Not surprisingly, critics have already begun rating the movie via IMDB despite it not having yet been released.
High Tech News – Friday 15th March, 2013
The New Samsung Galaxy S4
Samsung hosted their press event in New York City last night. Anyone who had the free time could have watched the live feed of the event, but you can still check it out on Youtube. Right now Samsung is aiming for an April release of the Galaxy S4. The phone will be available in black or white and will have a 5" screen. The 441 ppi Super Amoled screen is in HD with a display resolution of 1920×1080. Galaxy S4 will come with Jellybean 4.2.2, 2GB of RAM, and sizes in 16, 32, and 64 GB. It will also have an SD card slot for adding up to 64 more gigabytes of memory, an option that is sure to be popular with almost everyone.  The phone weighs 4.58 ounces or 130 grams which is almost 20 grams heavier than the iPhone 5 which isn't bad considering it's about an inch longer. With two cameras, a lot of new high tech features like touchless pausing, scrolling, and gesturing, as well as S voice and drive, the Galaxy S4 definitely has a lot in it for consumers. You can read the full brief on the Samsung website.
Internet Spam Servers?
A study by Dutch researchers found that out of the 42,201 ISP servers that  make up the internet, 50% of spam and junk messages and mail come from just twenty of those servers. While the servers themselves might not be soliciting spam, they are definitely a 'bad neighborhood' on the web. Most of the at-fault servers are located in India, Brazil, and Vietnam, which for once lets China off the hook. Spectranet in Nigeria seems to be the worst server with an entire 62% of its outgoing content listed as spam. The study also revealed that the majority of phishing attacks (attacks designed to look like something else) come from U.S. servers while actual spam (attacks that offer you money or free goodies)tend to come from India and Asia.
Did the U.S. Hack Korea?
Korean officials are blaming the United States for a hack on its servers.  They claim that the attacks coincided with U.S. military drills in South Korea. The result of the hacks included multiple high level websites including the Korean news being offline. The drills are part of an annual joint drill between the U.S. and the U.N., which have been held in Korea since the Korean War Armistice. At the same time, tensions between North and South Korea are on the rise, and North Korea seems to be using the outages as an excuse to dissolve the armistice between North and South Korea.
Study Shows U.S. Solar Market Grew by 76% in 2012
Solar and green energy are becoming more and more popular, but a new study shows that the market grew by an entire 76% in 2012 alone. The U.S. now produces 3.3 gigawats of solar power, which while still significantly less than the 1,733.4 gigawats of power produced by coal, is a definite step in the right direction towards cleaner energy.
High Tech News – Thursday 14th March, 2013
Microsoft Failure Caused by Server Overheat
Anyone who noticed the Microsoft Outlook issues on the 13th might have wondered what happened. Microsoft explained away the issue as a server overheat. The main issue was that many people could not access their email at all, which is definitely a big problem, especially for working professionals. Microsoft claims that the overheat is due to a firmware update that went wrong, but could also have resulted because of massive use of the server. In either case, server problems have caused a couple of major online problems including the most recent SimCity game lag.
Google Announces Spring Cleaning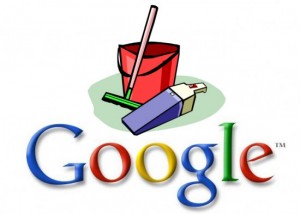 Google has announced that they will be 'spring cleaning'.  Part of the spring clean is to delete old software and plugins, many of which still have very active users. Including the new items on the list, Google has removed about 70 different features since their 'spring clean' began in 2011. Among the most popular features to get the boot this time are Google Reader, Google Voice App for Blackberry, and Snapseed.
–          Google Reader has been one of the most popular cloud RSS readers for years, but now Google is getting rid of the feature. A message posted on the home page of the Reader site informs users that Google Reader will go offline as of June 1st and will no longer be available. For users accustomed to using reader, Feedly is one of the best alternatives and even allows you to import your RSS feeds from Google Reader.  Google Reader has been in use since 2005, and will now be unceremoniously booted from use.
–          Google stopped selling and production of updates for the Snapseed desktop application on the 13th. There will be no further desktop applications but Google will continue with their mobile versions of the application.
–          Google is also ending support for Google Voice App for Blackberry. Whether this is a move towards Android only support or a simple ditch of Blackberry is as of yet unclear.
–          Google Cloud Connect will cease to function on April 30th. The software helps users to automatically save Microsoft Word documents to Google Drive from their computer.
–          Google Building Maker will be retired on June 1st. The software is used for Google Earth to design 3D models. Google says that they will continue to roll out new changes to Google Maps.
–          Google is also making changes to developer code including Apps script and CallDAV API.
Study Shows that an iPhone Can be Used as a Microscope for $8
The iPhone is one of the most popular phones on the planet but it with the addition of an $8 ball lens, and some scotch tape, it might just be able to save lives as well. A study published in the American Journal of Tropical Medicine and Hygiene shows how Researcher Dr Isaac Bogoch used an iPhone to find worms in stomachs using just this method. He says that the device is currently at 70% efficiency, which isn't really good enough to be put into use. His goal is for 80% or higher, which is about standard for microscopes.
Samsung Galaxy S4 Release Launch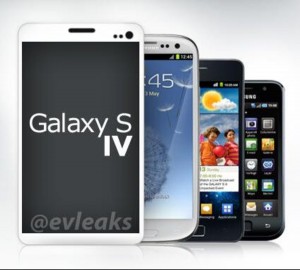 Samsung is holding a press event in New York tonight where they are expected to unveil the Samsung Galaxy SIIII. The phone will be the successor to the very popular SIII, and is expected to have more power, higher screen resolution, and a couple of other new features. While there is no word on the exact release date for the S4, it will almost certainly be announced tonight and you can check back tomorrow morning for a specific release date.
Annual Lemelson MIT Student Competition
The Lemelson MIT student competition is designed to honor students who bring forth outstanding technology. This year saw some truly stunning inventions vying for the $30,000 prize. Among them include Nikolai Begg who introduced a safer puncture for surgeries. Ming Mai who introduced light emitting diodes (LEDS) that are 70% more efficient than the ones we use today. Eduardo Torrealba also receives an honorable mention as the inventor a timed plant watering mechanism.
High Tech News – Wednesday 13th March, 2013
New Boeing 787 Dreamliner Batteries in the Works
Planes, like cars, typically have batteries, and now the one for the Boeing 787 Dreamliner is getting a re-design.  The redesign has just been approved by the FAA and the new battery will undergo a series of extensive tests to ensure that it is powerful and safe enough to power one of the 50 Dreamliners in the Boeing fleet. Unfortunately all 50 planes are now grounded after two of the new batteries emitted smoke on separate occasions. Boeing Dreamliners are the first planes to operate on Lithium Ion batteries, which are smaller, lighter, more environmentally friendly, and more cost effective than nickel or lead batteries with the same or less power. Most consumers are familiar with lithium ion batteries as mobile batteries as they currently dominate more than 60% of the mobile battery market including for laptops and mobile phones.
Google Hands out 15 Million in Company Bonuses
We're all familiar with incentive bonuses, but Google has taken the term to a new level by rewarding four of its top executives with a total of 15 million in rewards bonuses. The four executives include executive chairman Eric Schmidt who will receive 6 million, Lawyer David Drummond who is receiving 3 million, and Patrick Pitchette and Nikesh Arora are to receive 2.8 million each. Google has also been ordered to pay out 7 million as a result of collecting personal data without authorization via the Google Street View application. Despite the payouts, Google is far from losing money as their net profits in the final quarter of 2012 are 2.89 billion.
Was Ancient Mars a Tropical Paradise?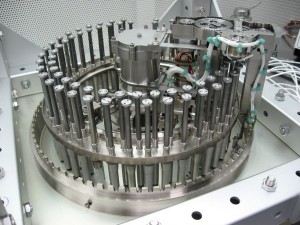 The Mars Rover Curiosity was sent to Mars to determine if there had ever been life on the planet, and new findings show that the planet could have been habitable in ancient times. A press release by NASA, after the drillings by the Curiosity show that the combination of chemicals present would have created an atmosphere 'so benign that were there water you would have been able to drink it'.  Some of the chemicals identified from the core samples include carbon, sulfur, nitrogen, hydrogen, oxygen, and phosphorous, which for anyone who studies biology, lacks only two of the chemicals that make up the entire human body. Now that the question 'could Mars have supported life' has been answered with a positive yes, we can expect scientists to delve further into the looming 'did it'.
Look out for the PANNSTARS comet!
The PANNSTARS comet will streak through the earth's atmosphere, and with any luck, you can see it for yourself.  The comet is about 30 million miles from the sun, but with a pair of binoculars and a clear sky, you can see it at any time this month. Experts advise to look at the western sky about a half hour after sunset, about 10 degrees to the west of the moon. The comet and its tail should appear as a bright point of light with its tail visible, which is a rare sight indeed. If you miss this one, there's another comet coming up in November which should shine brighter than the moon during the last few days in December. Anyone who's noticed that comets have been a little more frequent than usual is right. Normally visible comets only appear once a decade and so far we've had multiple high visible comets.
Web Host for 3D Printing Designs
Cody Wilson, one of the founders of Defense Distributed, a project to create and spread 3D printed guns, is now launching a website to host 3D printing designs. The project is to be limited to hosting contraband and limited print projects including the guns from Defense Distributed, as well as other items that companies and the government might want to keep under wraps. The website is known as Defcad and you can visit it to help fund the site. For $50 you can name any of the projects after anything you want,and for $500 you'll receive a custom cache, a.k.a. cool DefCad USB dogtags with an offline cache of all current blueprints.
High Tech News – Tuesday 12th March, 2013
Celebrities including Beyonce and Jay Z Hacked
Hacks of financial details are becoming more and more common, but now they are targeting well known public figures. Hackers have been getting into private accounts and then posting financial details online. Some of the people hacked include Beyonce, Jay Z, as well as politicians Hillary Clinton and Joe Biden, the less well known vice president of the United States. Other celebrities to have their information posted online include Britney Spears, Kim Kardashian, and Ashton Kutcher as well as Mel Gibson.
More on China
The fact that many of the cyber hacks on U.S. companies have originated from China has not been overlooked by the media. With expanding attacks, including new attacks on Australian soil also originating from China, U.S. officials are now demanding a reaction from China. Now, Thomas Donilon, the National Security Advisor to President Barrack Obama, is demanding that China investigate the criminal attacks. Claims from U.S. security companies including Mandiat have brought to light hundreds of attacks on U.S. companies and websites, many of which have been traced back to the same hacking group.
Harlem Shake Lawsuit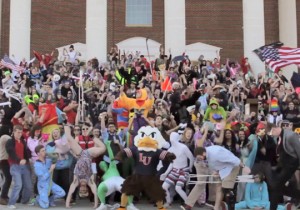 Anything that goes viral is bound to inspire a lawsuit sooner or later, but in the case of the hit ´Harlem Shake´, the lawsuit is because two of the voices on the video were there without permission, or recompense. Reggae artist Hector Delgado and rapper Jayson Musson claim that the producer of the video, Harry Bauer Rodrigues, did not ask for their permission before dubbing bits of their songs into the video. Now the pair is seeking compensation for their songs. Experts say that while licensing small music clips for use in popular music videos is standard, smaller labels like Mad Decent have neither the funds, nor the know how to manage.
InTrade Shut Down for Investigation
InTrade is an online betting and trading platform based in Ireland. The website allows users to buy and sell on contracts similarly to financial stocks, only on everything from bets on the new pope, to the popularity of YouTube videos. The site is favored by academics and journalists who use the site to gauge public sentiment, but now, InTrade is offline. The site posted a message on their website claiming the US Commodity Futures Trading Commission is pending an investigation for irregularities in money, as well as maybe violating U.S. trade laws. Users cannot for now withdraw any money they have invested in the site.
High Tech News – Monday 11th March, 2013
Revenge Porn Owner Sued
Revenge Porn is a notorious site founded by Hunter Moore and closed in 2012. The page was dedicated to posting naked pictures online, mostly sent in by angry ex boyfriends and although now defunct, was owned by one of the most famous cyber bullies on the planet. Hunter Moore, has also been known to be involved heavily in standard cyber bullying, in some cases even telling young twitter users to ´kill themselves´.  He was also heavily involved in cyberbullying James McGibbney, the CEO and founder of anti/bullying forum Bullyville. Some readers might be aware that McGibbney had paid Moore to take Revenge Porn offline.  Moore then proceeded a defamation campaign to convince people that McGibbney was a pedophile and did in fact have child pornography on his computer. Now, a judge has agreed to charge Hunter Moore $250,000 in damages to McGibbney.
EA Apologizes Further Over SimCity Launch
EA Games is one of the largest game makers on the planet, but even they often make mistakes. The launch of SimCity on March 5th was plagued with server errors with some users having to wait 30 minutes or more just to log into the game. EA issued an apology and a free EA game to everyone who registered their email in light of the server errors. Now they´ve also issued a further apology explaining that they weren´t really expecting the game to be quite so popular. Most of the problems resulted from how the servers had been set up and are now on their way to being fixed. They used the words ´dumb´ to explain their actions, which considering some of the game log first seen on SimCity, is definitely an adequate explanation.
Alibaba Names New CEO
Alibaba is one of the most well-known wholesale good stores, especially after their partnership with Paypal. Now, the e-commerce giant is taking on a new CEO, and possibly a new direction with sales techniques as well. Alibaba founder Jack Ma announced his retirement in January, and is now handing the company over to the 43 year old Jonathan Lu Zhaoxi. Mr. Zhaoxi joined Alibaba in 2000, just one year after the company was founded, and has since led key divisions of the company including Alipay. Founder Jack Ma will remain with the company as executive chairman.
Reserve Bank of Australia Targeted by Hackers
Banks have always been prime targets for robberies, but now they could also become targets for high level hacks. Millions of bankers use online accounts to handle and access their banking accounts, which in turn, allows them to spend or even withdraw money. High security on banking accounts has mostly worked so far, but for how long? The Reserve Bank of Australia, the largest bank in the country, was just hit by attackers. The RBA released a statement saying that no data had been lost, and that it is still safe to log into and operate online banking accounts with the company. They also commented that early reports seem to indicate that the attack originated in China, making it just one of a string of hacks around the world to come from the area.