The Future of Touchscreen Technology
Cutting Edge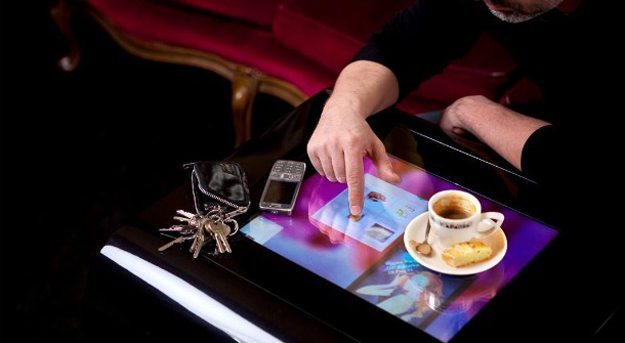 The Future of Touchscreen Technology
Touchscreen technology is everywhere – smartphones, tablets, computer monitors, ATM machines, GPS units, etc. You use it every time you swipe to unlock your smartphone, and much more when you text or surf the web. You've already embraced the powerful capabilities of touchscreen, but have you asked yourself where this technology is heading?
Read on to discover exactly where society will employ touchscreen technology in the near (very near) future.
Interactive Touchscreen Tables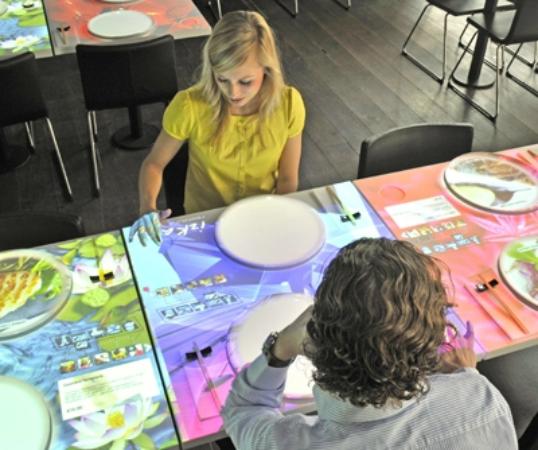 Imagine walking into your favorite department store, and using a touchscreen table. This table measures 32-inches from corner to corner, and displays images in ultra-vibrant high-definition. Your finger runs across the smooth finish, and the table springs to life. Suddenly, at your fingertips, you have digital access to the department store's inventory. You can add items to your wish lists, record videos, make side-by-side product comparisons, and try on clothing – all with a swipe of the finger. This is the future of shopping, and retailer Neiman Marcus may be the first to bring touchscreen tables into their business with a new application called OneShop.
Interactive Smart Mirrors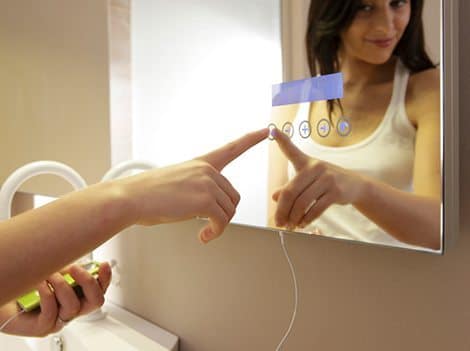 Retail companies are embracing touchscreen technology in more ways than one. Interactive smart mirrors may be coming to a shopping establishment near you (and to devices for online shopping). According to an article on Invest Correctly, the head of retail innovation at eBay is "designing and perfecting a smart mirror that blends a computer with a reflective surface. The combination will automatically suggest accessories for the outfit; change the lighting in the fitting room and help shoppers call for assistance." On a long enough timeline, it can be realistically expected that mirrors will be able to suggest outfits, and shoppers will be able to request associates bring them inventory to try on.
Tablets for Medical Patients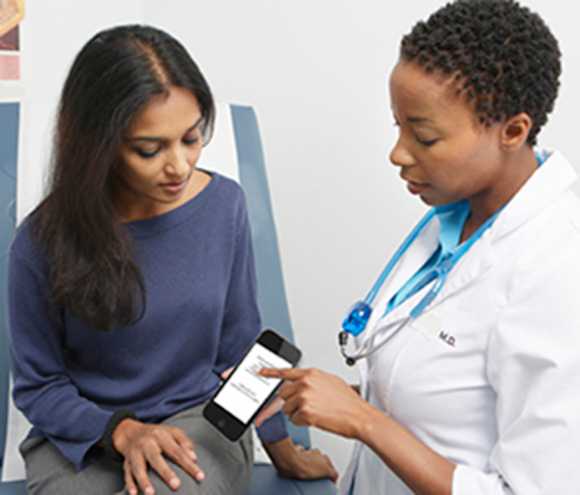 Busy emergency rooms will benefit from touch tablets, which are given to patients for the purpose of determining the severity of their illnesses or injuries. Sometime, in the near future, hospitals will be equipped with digital sign-in devices, patient tablets, and portable electric records. Hospitals will be far safer places when doctors have instant, on-the-spot access to patient records, including allergies and prior surgeries. Moreover, patients will find emergency room wait times are significantly less when they've checked in with a tablet, and used it to communicate with medical staff. Patients will be able to mark where on their body they're feeling pain, how severe it is, and how long it's persisted. Overall, touchscreen technology has made, and will continue to make, healthcare better for everyone.
Rugged Touchscreen Monitors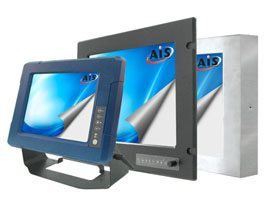 Some people work in rugged, dangerous terrains, with high levels of heat or cold. These individuals, sometimes soldiers, rely on rugged computers to do their jobs. Until now, touchscreen wasn't capable of working in such terrains, despite how much faster it is to navigate using touchscreen technology. Luckily, there is now touch panel PC technology capable of working in extreme temperatures because the devices are equipped with temperature resistance. Moreover, these touchscreen computers are able to withstand shocks and vibrations, making them perfect for anyone who is working in dangerous combat zones, or areas prone to natural disasters.
Touchscreen: Soon to Be Everywhere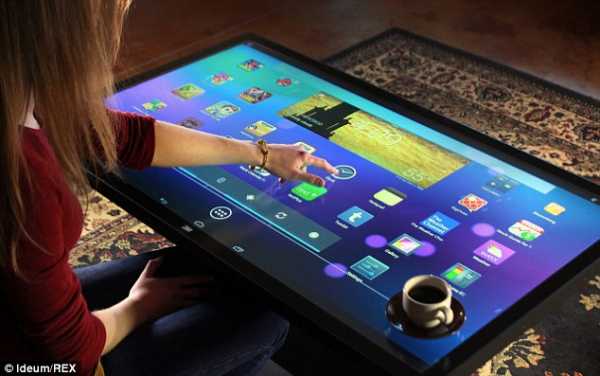 Already feel like touchscreen technology is everywhere? Prepare to find it in a lot more places. Engineers are developing a wide range of multi-gesture products, including 3D multi-touch screens, which (when available) may pave the way for immersive virtual reality. It's also a great way to work on projects with others, and may even lead to interactive 3D movies (hey, you never know). When it comes to touchscreen technology, there are countless opportunities for invention.