The Five Best Routers Under $100
Gadgets & Gizmos
The Five Best Routers Under $100
Choosing a new router is usually not an easy process. There are often so many features on each model that knowing where to even begin can give someone a headache. But just because manufacturers tend to use big words on router packaging doesn't mean that it has to be confusing. Thankfully there are very few true features that you need to worry about. The rest is just eye candy.
For the most part, the important things to take note of when looking for a router are throughput speeds, wireless standards and router security. Throughput speeds, obviously, indicates the overall speed of the traffic that can be passed through the router at one time. Wireless standards refer to the letter designation appended to the 802.11 signal classification (B, G, or N). The higher the letter, of course, the better the speed and range. This is for WiFi signals, of course. Wired (Ethernet) connections are generally designated by either 10/100 (standard) or 10/100/1000 (Gigabit). Again, the higher the better.
Router security should also be considered. Routers with only standard security encryption like WEP (wired equivalent privacy) do not offer the same level of privacy and security that WPA2 (WiFi protected access II).
Do You Need a New Router?
There are many reasons why someone may need to purchase a new router. The most common reason for buying a new router is to replace an older, or faulty, one. While routers can often last for years, they can, and will, eventually need replaced. They are electronic devices, after all, and like all electronic devices, being used constantly shortens the life of the router and over time, they can start developing problems. Another reason to get a new router is to gain new features. Older routers often offer only basic connection options without any of the bells and whistles found on some newer models.
Some Common Added Features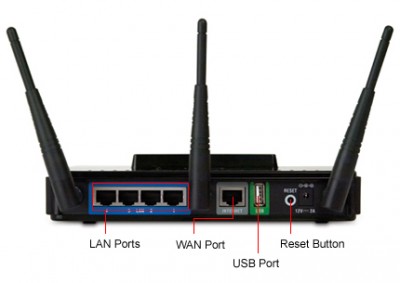 USB port
Some routers include a USB port that can be used for a number of things, depending on the routers specific firmware. Network printing (hooking a normal printer into the router to make it available to all computers on the network) and NAS (Network Access Storage, in which a hard drive or other storage device is made accessible to all network computers) are two of the most common uses.
WPS (WiFi Protected Setup)
Some router brands (Linksys is known for this) offer an easy wireless connection scheme called WPS. The idea behind this technology is that, rather than go through a bunch of steps to connect a device, a button is pressed on both the router and the device, and the router automatically makes a secure connection between them without needing to enter a lot of information manually.
Parental Controls
Parental controls are an easy way to ensure that nothing questionable is happening on the network. A router with parental control functions can usually block individual websites or groups of websites from the entire network, as well as from specific client computers. Parental controls generally include scheduling as well, in which the router can block access during on specific times.
Five Models to Choose From
If you're looking for a new router to replace your old one, or if you're just looking to get started in home networking, check out the 5 best routers that you can purchase for less than $100.
Linksys E1200 Wireless N300 Router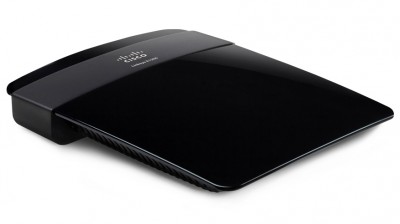 If you're looking for just a basic wired and wireless network, the Linksys E1200

N300 is an excellent choice. This low-cost WiFi-enabled router offers a broad coverage area via MIMO antenna technology, as well as four 10/100 ethernet ports for directly connecting devices and computers. The N300 works well as a basic router, but other than advanced security options, doesn't offer any special features.
Securifi Almond Touch Screen Wireless N Router
The Securifi Almond is a multi-purpose router, capable of performing as a standalone device or as a wireless bridge or range extender. It features a handy touch screen for router management, something practically unheard of in a router. It also has dual MIMO antennas and comes fully secure right out of the box. It only has 2 Ethernet ports, unlike most other routers that features at least 4, but if you're looking for a WiFi router, the Securifi Almond gives other routers a run for their money.
TP-LINK TL-WDR4300 Wireless N750 Dual Band Router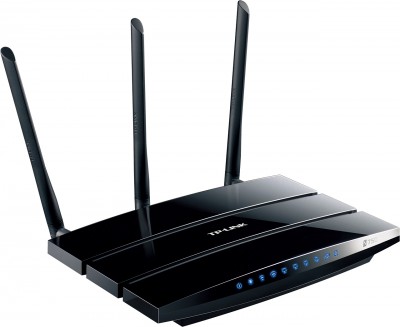 Besides having dual band technology which helps increase the overall speed of the router, the N750
also features four gigabit ports (10/100/1000) and three separate WiFi antennas to help boost the range of the wireless signal. It also features WPS for easy wireless device setup and, unlike other routers, contains two USB ports for sharing hard drives or printers across the network.
D-Link DIR-655 N+300 Extreme-N Gigabit Wireless Router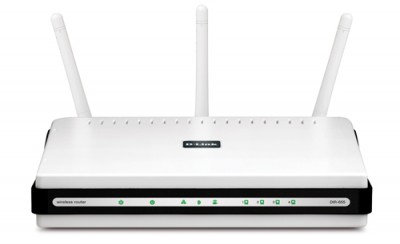 The DIR-655, dubbed the Extreme-N Gigabit Router, has a host of features that make this an excellent router for any home or small business network, from the WiFi protected setup (WPS) to the added network security like Content filters and scheduling. It includes one USB port and a range of built-in privacy features, such as parental controls, pop-up blocking, and network-wide McAfee antivirus and antispyware protection.
Linksys E3200 High-Performance Simultaneous Dual-Band Wireless-N Router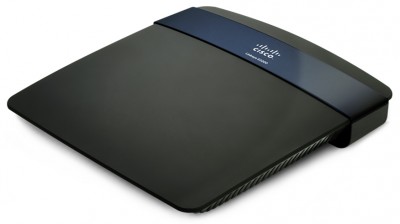 The Linksys E3200 is a dual band Wireless N router that is ideal for home entertainment setups. Since the dual bands allow for simultaneous data transfer of up to 300 Mbps per channel, connecting and streaming to internet-ready devices (TVs, Blueray players, and game consoles) are a breeze. The included USB port also serves as both a NAS (network access storage) solution, as well as offering the ability to share files not only across the network, but across the internet as well.
Which Router Should I Choose?
Deciding which router is best comes down to personal preference more than anything else. While touch screen controls are great, they are not really necessary, as all routers provide browser-based management. USB ports are also great, but if you don't intend to share files, they also aren't necessary. Like all things electronic, the old adage remains true: one should always purchase the best, most feature-rich device that they can afford. After all, you never know when you may want to use some of those special features.