FilmOn TV
REVIEWS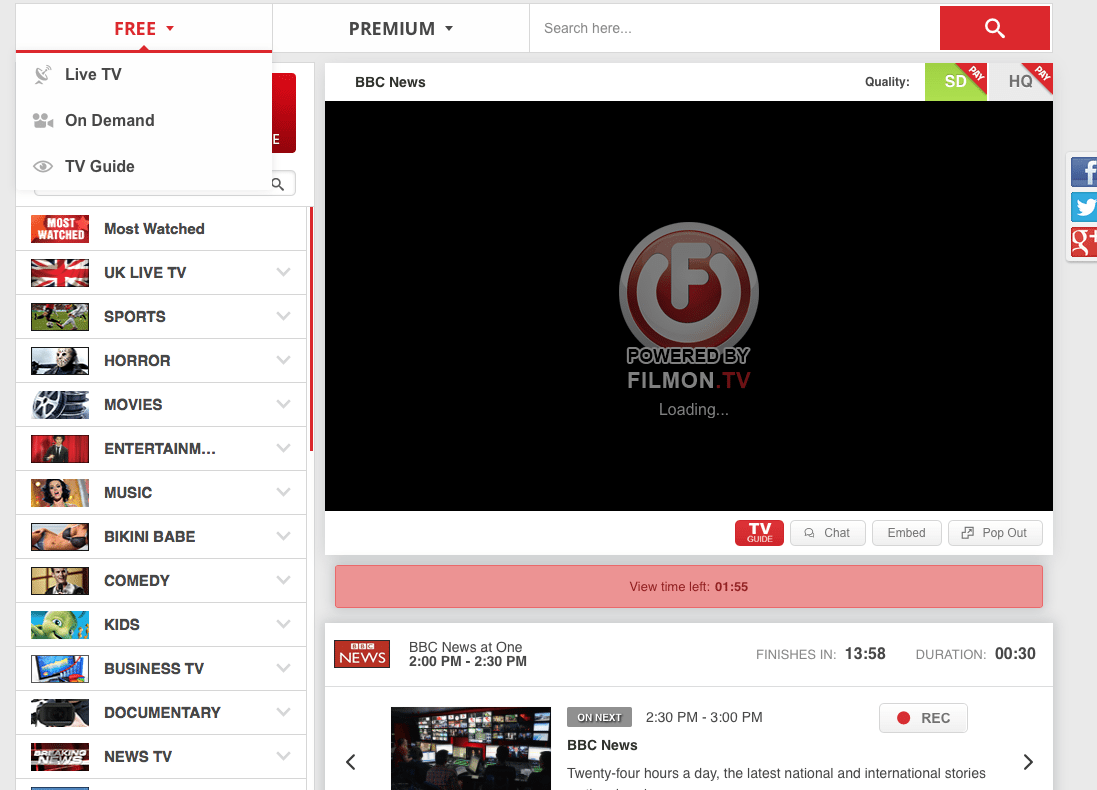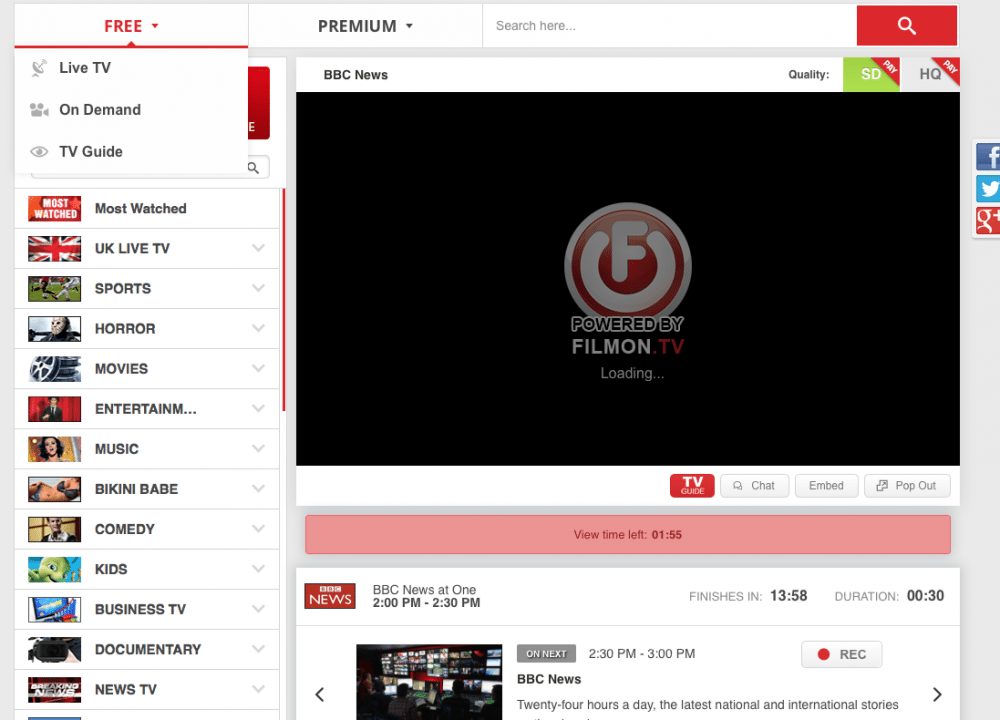 FilmOn TV Review
FilmOn TV comes up a lot if you're looking for somewhere to stream live TV for free. The FilmOn brand dominates the live streaming industry, with both free streaming and subscription based options on the site. But, if you're accustomed to seeing pirated movie streaming sites like YesMovies and 123 Movies, you're probably well aware that the majority of online streaming sites aren't actually legal.
However, FilmOnTV is. The site licenses all of their content, offering legit internet streaming for 600+ TV channels and over 90,000 on-demand titles.
What is FilmOn TV
FilmOn is an internet TV network, distributing licensed media and TV channels to viewers around the world. While originally created primarily for overseas viewers, the network is available around the world, from wherever you can access the site.
First launched in 2009 in the UK and 2010 in the USA, FilmOn is actually one of the first legit online TV streaming sites. As a result, they've had time to build up a massive catalogue of media and channels, which you can access based on your subscription.
FilmOn TV Subscriptions
FilmOn offers one basic subscription plus extras which you can pay to access. You can also access live broadcast TV (Free in your region) but this is geoblocked according to license and location.
Free – The free FilmOn offering includes just under 100 channels, and several thousand on-demand titles. These are aired with digital ads and may be geoblocked based on your location. All titles are aired in low resolution.
Premium – FilmOn charges $14.95 per month for their basic subscription at a monthly rate or $149.99 for 12 months. Paying for the subscription gives you access to 500+ additional channels and 45,000 + on-demand titles. You also get HQ quality viewing, up to 10 hours of video recording, and access to premium TV.
DVR – While the premium FilmOn subscription includes up to 10 hours of DVR, you can pay an additional fee for a specific number of DVR recording hours. For example, $5 for 3 additional hours per month or $190 for 300 additional hours per year.
FilmOn Apps
FilmOn has apps for most browsers, Windows desktop, iOS, Windows 8, Blackberry 10, XBOX, HTML5 Mobile, Apple TV, LG TV, Playstation 4, Android, Chromecast, and Roku. You can also install a streaming app for Kodi or XBMC streaming media players.
FilmOn Channels
FilmOn offers hundreds of channels, but availability does vary depending on your location.
For example, you can access: BBC One, Two, Three and Four, CBBC, CBeebies, ITV1, ITV2, ITV3, ITV4, Channel 4, E4, More 4, Film4, Channel 5, 5USA, Dave, Really, Yesterday, CBS Reality, CBS Drama, Pick TV, BBC News, Fox, and many more.
FilmOn TV Legal Disputes
FilmOn TV has participated in several legal disputes, but none of these affect the legality of the service. For example, FilmOn offers broadcast TV and were taken to court by CBS, NBC, ABC, and Fox. They now only air broadcast TV in regions outside of the United States, where local licensing does not affect their rights to air.
In 2015, FilmOn was also part of an injunction where they were temporarily barred from streaming TV. They eventually won the case, qualifying for a compulsory broadcast license.
Is FilmOn TV Really Free?
While you can access free broadcast channels on FilmOn TV, it is not recommended. The streaming quality is extremely low, which, in combination with ads, can make the experience subpar at best. If you choose to use the free version, you will likely experience a great deal of frustration.
What Does That Mean for You?
FilmOn TV is one of the few multi-channel broadcast networks offering online streaming from dozens of different content creators. Because they are licensed, they are also one of the only legal online streaming options for TV channels (rather than TV shows).
If you choose to subscribe to FilmOn, the service is legitimate, high quality, and offers a very large library and selection to choose from.
However, we do recommend that you choose the month subscription first, which will allow you to determine if you are happy with the streaming quality, selection, browsing options, and services.