5 Gadgets to Make your Home Environmentally Friendly in 2013
5 Gadgets to Make your Home Environmentally Friendly in 2013
Gadgets and technology are becoming ever more intrinsic to our day to day lives and homeowners in particularly have become heavily reliant upon them. With this in mind, we have a responsibility to fill our homes with the sort of gadgetry and technological innovations that won't impact negatively on the environment and, in actuality, can help to protect it in many circumstances. Let's take a look at 5 pieces of technology that homeowner's should consider investing in during 2013 to help lessen their carbon footprint and play their part in helping to protect the environment:
Panasonic ECO Max Vacuum Cleaner: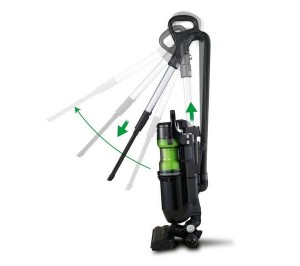 Vacuuming is a chore that few people enjoy but it is one that is essential and that uses quite a lot of electricity and energy to facilitate. Given this fact, it is a good idea to consider investing in a vacuum that is more environmentally friendly and doesn't compromise quality to be so. The Panasonic ECO Max Vacuum Cleaner is an excellent example of a vacuum that will help you to reduce your energy usage as it is purpose designed to use power more efficiently.
It is small undertakings like this which, when combined, will help to reduce the effect that we are having on the environment and for any homeowner who does a lot of vacuuming, it may well be a good idea to consider purchasing an eco-friendly vacuum like this in 2013.
Nest Thermostat: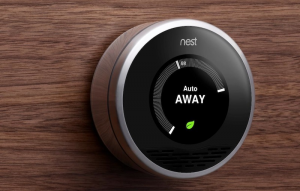 Heating and cooling a home entails a massive expanse of energy and it is an area in which homeowners must endeavour to improve. It is pieces of technology like the Nest Thermostat which will help improve people's efficiency when it comes to their home temperature control.
This excellent device is exceptionally innovative and is the brain-child of two ex-Apple employees. The Nest Thermostat is an "intelligent" device that will learn your heating patterns and make sure that you don't waste energy unnecessarily. You can amend your heating remotely via a smartphone app and an internet connection and many homeowners who have implemented the device into their homes have experienced up to a 20% saving on their energy bills. The perfect choice of heating device for those who want to do their part for the environment.
Water Pebble:
Wasting water is a massive drain on the environment and something which is eminently avoidable through utilising various pieces of technology such as the simple yet effective Water Pebble pictured.
This little device will sit next to the plug and will let you know when you're using too much water. It will memorise how much water you use and give you a red, amber or green symbol to let you know if you've used more than you usually would. This will help prevent water wastage and costing under £10 ($15), it's very little expense for potentially big returns.
ECO Kettle:
Boiling the kettle may not seem like the end of the world but when you think about the quantities of tea and coffee that is drunk the world over, the electricity used to boil the kettle all adds up and it is an area in which homeowners are particularly wasteful.
Products like the excellent ECO Kettle will prevent people from wasting electricity by boiling more water than is required for the amount of drinks that you are making.
This ECO Kettle has two chambers, a central column for the water in general and a smaller chamber for the boiling water. You can fill the kettle to the top but only boil the amount of water that you specify beforehand.
Switch 75 LED Light Bulb:
Needless to say, the electricity that we expend through lighting our homes is an issue that is having a bearing on our carbon footprint and the environmental friendliness of our homes. There are lighting options available, however, which will help to address the problem of wasted electricity and one of the best on the market from an environmental point of view is certainly that of the Switch 75 LED Light Bulb. 
This excellent bulb has gone from strength to strength since they were released in 2011 and more and more homes are expected to utilise this form of lighting in 2013 based on the fact that the creators of the bulb claim that it has a lifespan of 25,000 hours but could, theoretically, last indefinitely due to the way in which it is designed – making it the perfect choice of lighting for the eco-conscious homeowner.
BIO:
Leo is a technology and lifestyle blogger who writes about various different forms of gadgetry and is an advocate for making tech greener for a brighter future. He regularly writes content on behalf of Budget Batteries who offer a selection of rechargeable batteries and accessories.