Best Duplicate Photo Cleaners For Mac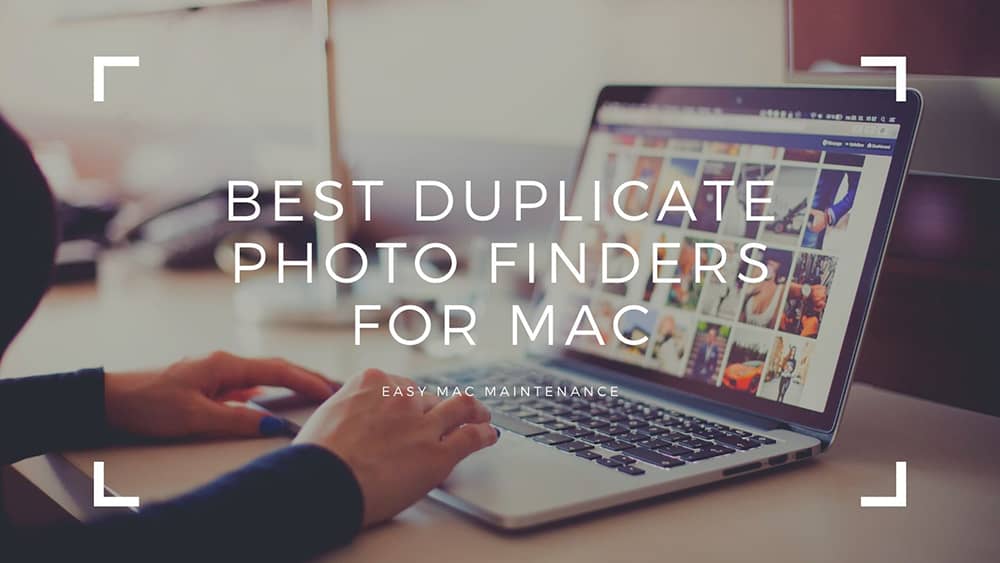 Despite the fact that no one generates duplicate images on their Mac unless it's absolutely necessary, they appear on almost every computer. How? They could be as a result of:
Copying your photos from and SD card and forgetting to erase it so the photos are copied again later.
Copying a folder instead of moving a folder, or forgetting to delete the original after copying.
Editing photos and leaving saved copies of each version.
Fortunately, there are duplicate photo finder apps for Mac.
7 Best Duplicate Photo Cleaners for Mac
1. Gemini 2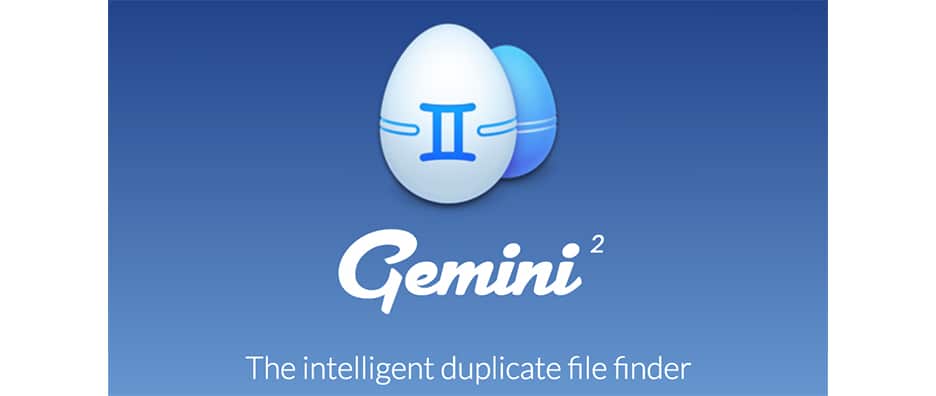 Gemini 2 is a sophisticated program for finding and removing duplicate files on your Mac, allowing you to save up a lot of storage space. Gemini 2 offers these features to help you find and delete duplicate photos:
Compare similar files to decide if you don't need them.
Remove copies of photos taken during burst mode.
Removes duplicate iTunes listings.
A simple user interface that anyone can use.
This software is made by MacPaw, which has a long history of making user-friendly and effective utilities for macOS.
2. CCleaner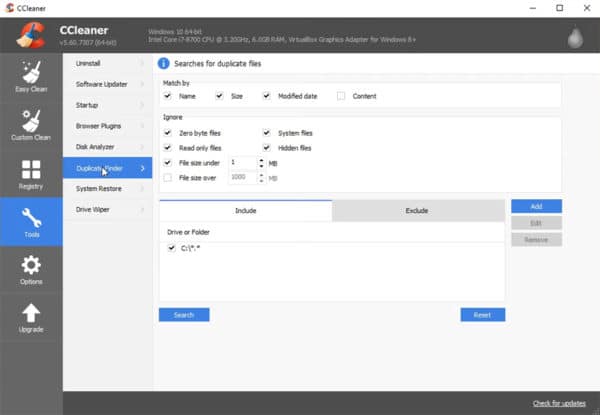 CCleaner (Available for Windows, Mac, and Android) is one of the most cost-effective programs for locating and removing duplicate pictures from your Mac. There are both free and premium versions of the tool available. When you use the free version, you will only have access to a limited set of features and functions.
It's a computer optimization and cleanup program with a slew of capabilities to make your computer work faster and more smoothly. One of the tool's most useful capabilities is the ability to find duplicate photos. The tool's user interface is straightforward and simple to use. With this program, you can quickly locate duplicate copies of images on your hard disk and remove them to free up space.
The utility can discover and delete duplicate images as well as other types of media such as audios, movies, and so on. Interestingly, it is able to detect exact duplicates and visually similar photos.
For more information, read the full CCleaner pro review.
3. Disk Drill

Disk Drill is a well-known, powerful data recovery program that comes with a free duplicate finder for Mac. This tool allows you to search for duplicate files on your Mac by analyzing internal and external devices. Songs, films, photos, and documents, to mention a few, can all be found as duplicates.
The app is one of the few duplicate file finders for Mac that are completely free. Disk Drill just requires a minimal amount of disk space and a Mac OS X 10.8.5 or later computer to run. Using Disk Drill is simple and intuitive.
Disk Drill duplicate scanning works by dragging the folder you want to scan to the Duplicate Finder screen or by clicking "Add folder" and navigating to the folder. If desired, many directories can be scanned at the same time. After you've picked the directories, click "Scan," and Disk Drill will provide a list of duplicate photos.
If you make a mistake and delete the wrong photo, they can easily be recovered from within Disk Drill (click here to read our full review).
4. Cisdem Duplicate Finder
Cisdem Duplicate Finder instantly locates duplicate files and allows you to move the files or send the photos to the Trash. It has a basic interface that allows you to scan the contents of a folder by dragging it into the interface.
This duplicate photo cleaner has a limited free version that will identify duplicate images but not delete them. Duplicate photo cleaner features are enabled in the premium version, which costs $29.99 for a lifetime license.
5. Duplicate Sweeper (one-time purchase of $20)
Duplicate Sweeper is a multi-platform duplicate photo finder that can find and eliminate duplicate images, movies, documents, music, and other items on Mac and Windows. There are two modes available in the software: automated and manual. As their names suggest, the former allows you to eliminate duplicates automatically based on their file qualities, while the latter allows you to manually pick each copy you want to delete.
This duplicate photo cleaner can scan for duplicates on Google Drive and iCloud, in addition to the traditional areas like the Document folder. Before sending duplicates to the Trash, you can preview them using the built-in photo viewer.
Duplicate Sweeper costs $20 for a lifetime license for one Mac.
6. VisiPics
VisiPics is an excellent choice for users who need to locate and delete duplicate photos on Mac quickly and easily. This duplicate image finder is free and includes five comparison filters that may be used to locate and highlight identical duplicates or photos with minor differences.
The application works with a variety of formats and has multiple settings.It is straightforward and easy to use, with numerous tutorials available to help you learn how to use VisiPics.
7. PhotoSweeper X
PhotoSweeper's duplicate file finder accomplishes one task: it locates duplicate images on your Mac. Unlike other duplicate finders, it makes extensive use of advanced features to eliminate all duplicate photos.
The sophisticated techniques for locating duplicate images are quite remarkable. They can compare images by their aspect ratio, filename, size, and other characteristics. You can also use advanced searching by specifying a file name, matching time interval, and match threshold.
How To Remove Duplicate Photos Without a Cleaner App
When photos are imported, the Photos app detects duplicates automatically. Unfortunately, it is powerless to help you with duplicates in your photo library already. You'll have to use a manual approach for photos already in the library.
For D-SLR photographers, it is common for extremely similar pictures to have been taken consecutively, or at the very least on the same day. The Photos app arranges your photos by date of capture by default, making duplicates a little simpler to notice as you go through your library.
If you're still having difficulties finding all of the duplicate photos you know exist, Smart Albums can help you narrow down your search. To see if a photo has been duplicated, you can sort your photos by lens type, camera model, and other meta data. Touse Smart Albums in Photos, follow these steps:
Launch the Photos App.
Select File > New Smart Album.
Name the new Smart Album and adjust any desired filters.
Select the pictures you want to delete.
Right-click on any of the photos you want to erase and click Delete.
Confirm that you want to delete the photos, when prompted.
Select "Recently Deleted" from the sidebar.
Click "Delete All".
Smart Albums are saved in the sidebar of the Photos app, allowing you to resume your cleaning later and continue exactly where you left off. Which is advantageous if you have a large number of duplicate photos to sort through.