Christmas Tech to Make Your Life Easier
Christmas Tech to Make Your Life Easier
Christmas is an age old holiday and surprisingly, the decorations don't change a great deal. While we switched to electric Christmas lights instead of candles in the 1950s and 1960s, and upgraded to the occasional fake tree, most of us use the same Christmas decorations that our parents, grandparents, and sometimes great grandparents used, although the style, amount of decoration, and items tend to change a bit. Even dinner is often the same, most of us have a holiday ham, turkey, or tofurkey depending on our dietary preferences and habits, and the stereotypical pudding and fruit cake is very often a reality. While Christmas is one holiday that should be kept traditional, there are plenty of tech gadgets and gizmos that you can use to save time, make life easier, and even spruce up your decorations. By the way, we've reviewed some of these items for you, and if there is a review we'll put a hyperlink with it so you can read more about it.
Cooking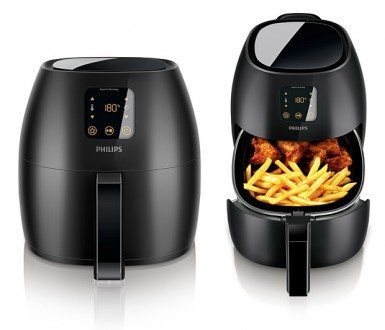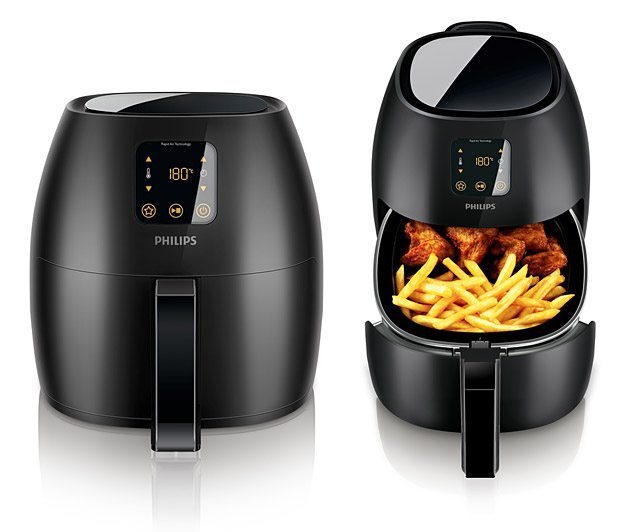 Phillips Airfryer – Cooking is a task that some of us love and some of us dread, and some of us are just horrible at. The Philips Airfryer is a device that makes it easier, unless you're a stickler for traditional cooking methods. It works like a convection oven, using forced hot hair to cook food quickly, to crisp the outside without drying food out, essentially, like frying. While the result is usually halfway in between baking and frying, the Airfryer is extremely useful for cooking everything from healthy French fries to small turkeys, chickens, and baked ham. Most importantly, it cuts cooking time to about 25% of that of an oven, which is extremely useful for quick holiday meals. It's not for everyone, especially if preparing the family dinner is part of your tradition, but if you're used to slaving away all by yourself, or just want to speed things up, the Airfryer can definitely help. Check our review here.
WeMo Crockpot – The WeMo Crockpot is basically a standard crockpot with the addition of Wi-Fi and Bluetooth, allowing you to control the pot, the heat, and the cook time from your phone. If you're busy, at work, or have holiday plans, it can literally be a lifesaver, although a normal crockpot is still useful, being able to turn down the heat, or turn up the heat at appropriate times, changes it from just useful, to a tool that you can use to cook a delicious holiday meal without ever being in the room (okay, you might have to put the food in the crockpot in the first place). It is a little pricey, and again, not for everyone, but extremely useful if you're busy.
Oster Cordless Warming Tray – Most of us make food well in advance of actually eating it, especially if the table is set up like a buffet. While you can use tea candles or clutter your table with warming trays, there are a number of brands that offer affordable cordless warming trays. The Oster is one option and one of the best for the money, with prices ranging between $30-$40 (some very similar competitors run at around $90-120), and features multiple warming functions including a re-heat, so you can prepare dishes in advance, and then simply reheat them right on the table. Most importantly, you can use it year round. More expensive options, like the Toastess are a little more aesthetic, but prices start at around $70.
Perfect Bake – The perfect bake is a scale with built in Bluetooth that connects to an app on your phone. You add the recipe to your phone, and it tells you how much of each ingredient you need, when you've added enough to the scale, and tells you to stop. If you hate cooking and/or don't have a lot of experience with baking, it's the perfect thing to help ensure that everything is just right for the holidays.
Decorations and Lighting
WiFi Bridge or Wifi Enabled Plugs – A WiFi Bridge or WiFI enabled wall socket plug allows you to cut the power, turn lights on and off as desired, and sometimes set up chaser and blinking patters which allow you to be as creative as possible. These can make decorating more fun, help you save as much energy as possible, and may allow you to change the colors. Belkin WeMo is a popular option.
LumenPlay – LumenPlay are wifi enabled Christmas lights, but they are extremely pricey. However, you can change the colors and styles at will with the app, which can be fun, and allow you to do a lot in terms of creativity.
BlissLights – If you hate putting up lights, don't have the time, or don't have the ability, BlissLights is an easy way to one up your neighbors without doing a thing. Just stick the tube in your lawn, point it at your house, and use the remote control to set up 3D holographic lights. Sure, it might be lazy, but it's also fairly affordable at $139 and features a 16 color LED, for a wide variety of color combinations. What's the catch? It only works at night.
Phillips Hue – If you know how to set up technology then a WiFi bridge is a lot cheaper, but the Phillips Hue light system has a lot to offer including changing light colors, themes, and WiFi control. This is especially useful if you're spending the holiday away, because you can turn on the lights at normal times, and turn them off when you go to bed, so anyone watching the house thinks that someone is home. Also check out the comparable Sylvania Lightify by Osram smart lights, they have almost all of the same features but are a bit lower in price.
There are dozens of ways to add tech into your Christmas, and most of them aren't even that expensive. For example, some lights will allow you to save hours of time in setting up, allow you to save power, and allow you to do things while you're away from home. With Wi-Fi and digital controls, you can also do a lot with creativity, style, and decoration, all with modern technology. Of course, the average price per gadget is usually between $40 and $150, so they aren't free either. However, you can add a lot of tech to your home, and you can use a lot of it year round.