Are Chinese Websites Like Ali Express Scams? 
REVIEWS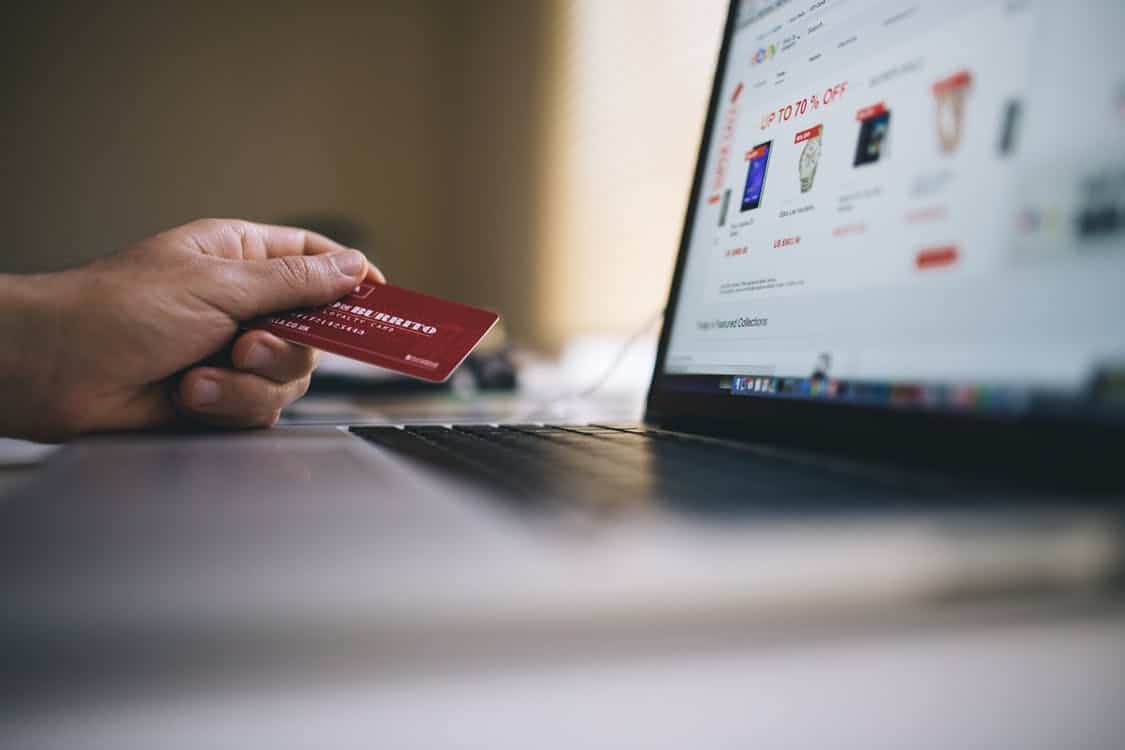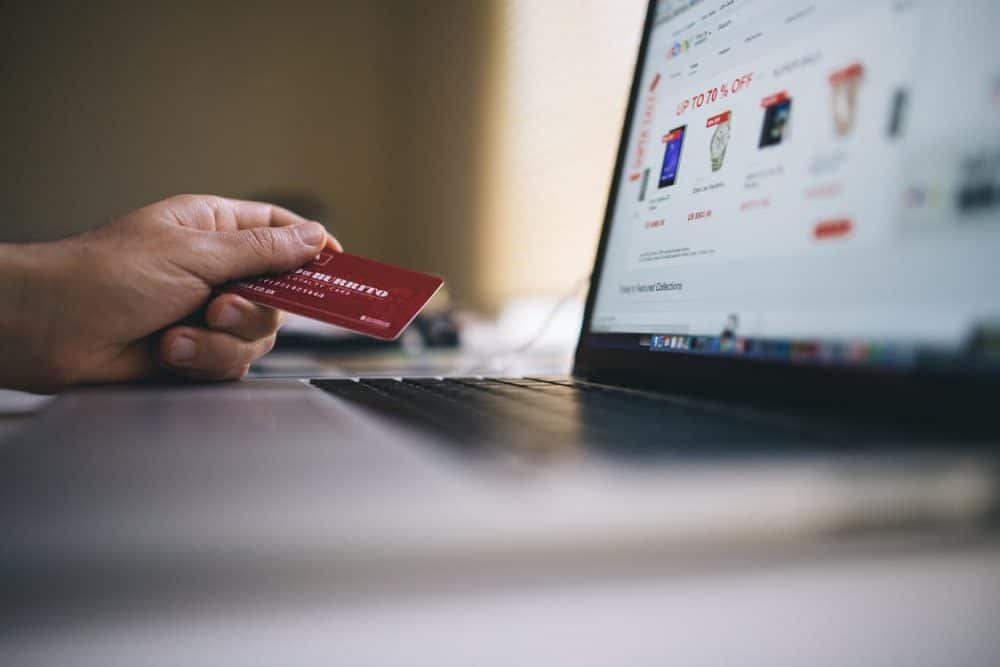 Are Chinese Websites Like Ali Express Scams?
Shopping online is risky under any circumstances, but when purchasing from China, it becomes even more so. Chinese websites like Ali Express, Alibaba, DHGate, Wanelo, and Wish.com offer extremely low pricing because they sell 'wholesale' or direct from China – dramatically reducing prices even on products and brands that you can get from the U.S. and U.S. shops.
But, are they scams? And can you trust products you purchase on them to be good quality?
That answer is unfortunately more complex than a simple yes or no, but we will walk you through everything you need to know to buy safely.
Buy At Your Own Risk
The most important consideration for shopping from Chinese websites is that some of them do offer very low quality. Some also offer knockoffs, which are poor imitations of another designer's work. Some sell these knock-offs using the original pictures, which can result in you purchasing or buying something that looks considerably different than the photos.
However, some also offer fairly decent quality, especially for the money. In some cases, you can get decent clothing for under $40, and it is often the same clothing that you can find in American and European shops for twice that money. However, this is a case by case basis. If you're concerned and have to worry about it, you should only buy from places with product reviews and customer photos of the product, so that you can judge the quality and veracity of the product on your own.
Shipping Time for Ali Express and DHGate
Almost any Chinese website will take 2-6 weeks to get you your order. In some cases, this can be as long as 12 weeks, and in some cases even longer. If your product is caught in customs, most customs officials can keep products for 6-12 weeks and then charge an average of 20% tax + a processing fee. However, most only look at items which cost more than $25.
What About Smell?
It's very common to purchase Chinese products directly from China and get them only to realize that they smell strongly of rubber. This smell is the normal result of manufacturing and will fade quickly, but is largely the result of rushed packaging – because the seller wants to cut costs so they can sell cheaply, so they don't wait for the smell to fade before packaging.
What Are Common Chinese Fashion Shops?
There are numerous shops offering goods directly from China. However, some are better than others.
AliBaba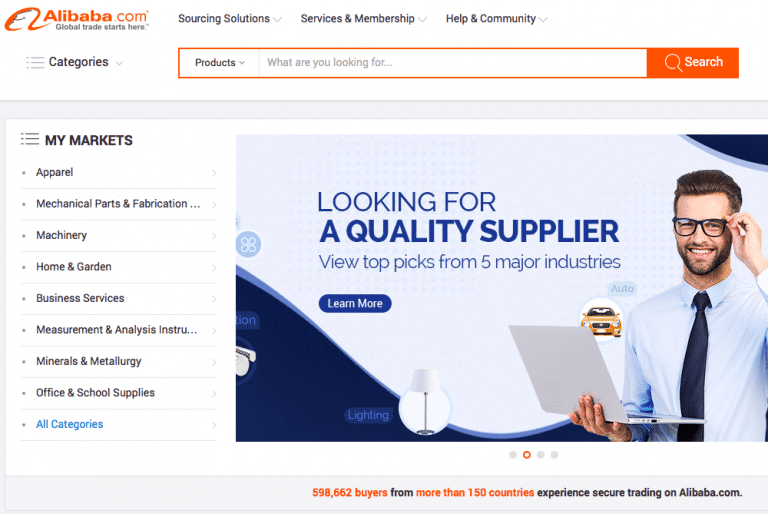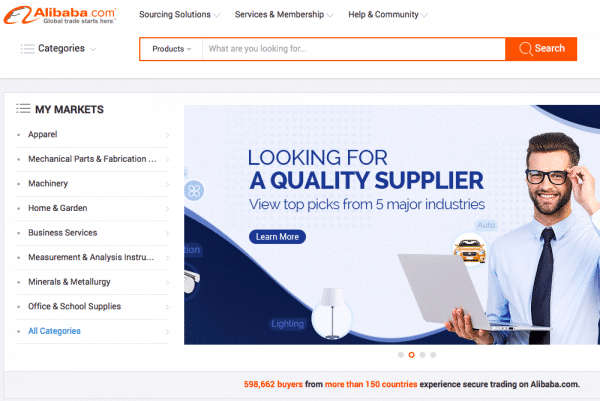 Alibaba is a wholesale marketplace featuring thousands of different sellers and manufacturers. As a consumer, you should not buy here. Alibaba offers little to no consumer protection for one-off purchases because it is intended for wholesale mass-purchases of several hundred items at a time. Quality also varies a great deal so you should be cautious, even if shopping as a wholesaler.
Aliexpress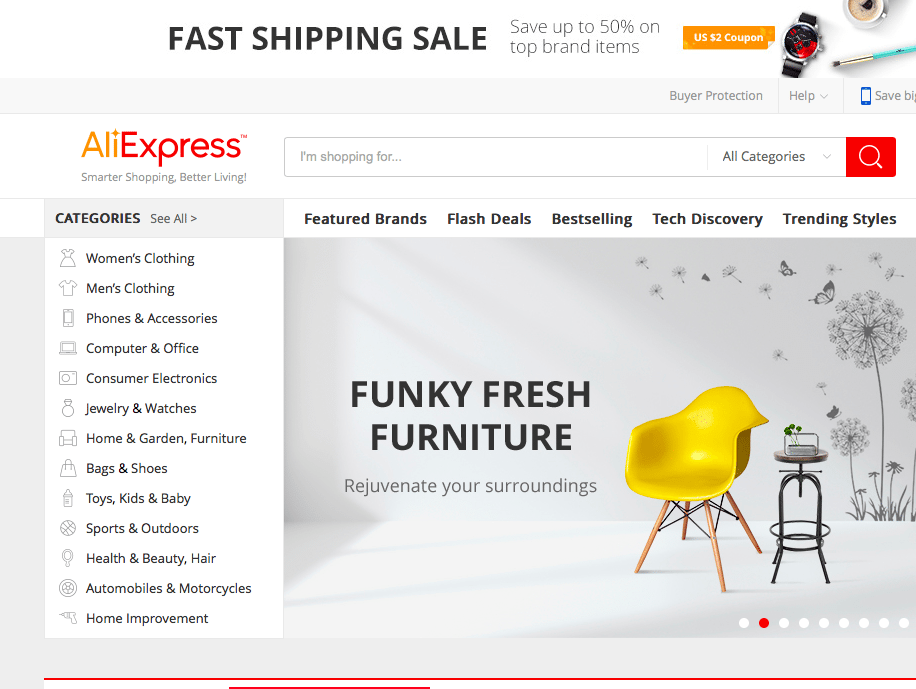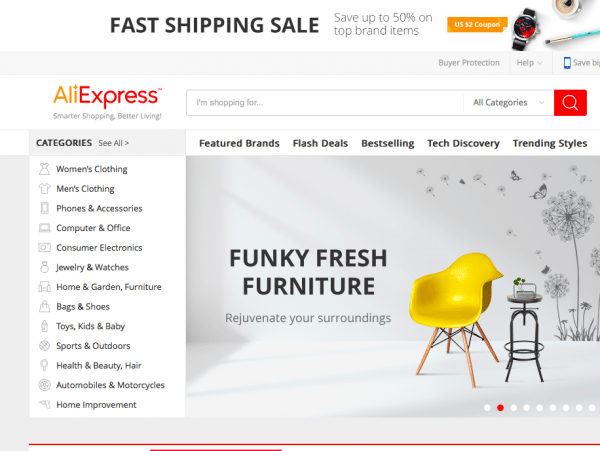 Aliexpress is a direct-from-China consumer website similar to Alibaba, but geared towards buyers who want just one item. Products vary significantly in quality and design and you do have to exercise extreme caution when shopping. However, Aliexpress offers considerable seller protection and you can get your money back if goods don't arrive, if goods are not as described, or you are otherwise unhappy with your order.
Our recommendations:
Check the sizing. Most Asian sizes are 1 or even 2 sizes smaller than Western sizes. You should probably size up.
Check reviews. Reviews with pictures are the best way to ensure that you will be happy with your product. Ali Express mostly does not have a problem with fake reviewers.
Dhgate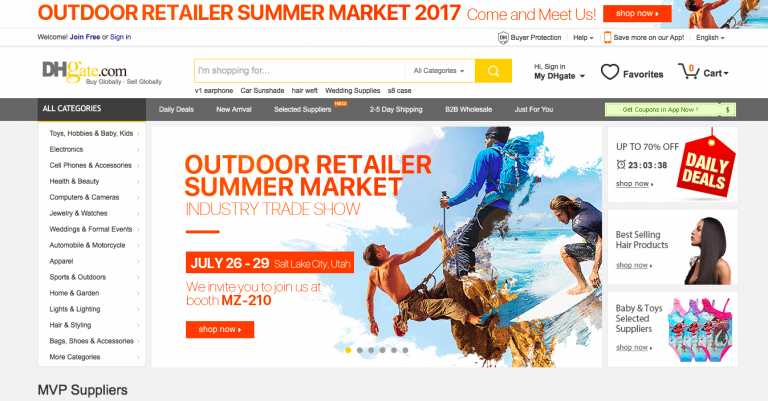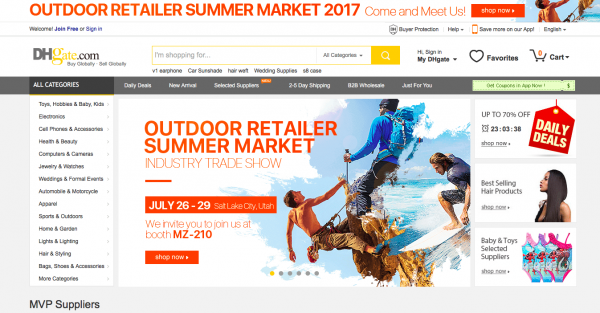 Dhgate offers wholesale electronics, fashion, jewelry and almost everything else. This site is very much like Alibaba in that it is not intended for consumers. While you can shop here and get very low prices, there is very little buyer protection for single item purchases, because most single item purchases are intended as samples to help buyers make up their minds.
In addition, some sellers link their fraudulent or scam websites to DHGate. If you are buying outside of DHGate itself, you must exercise caution.
We do not recommend that consumers purchase products here.
Wish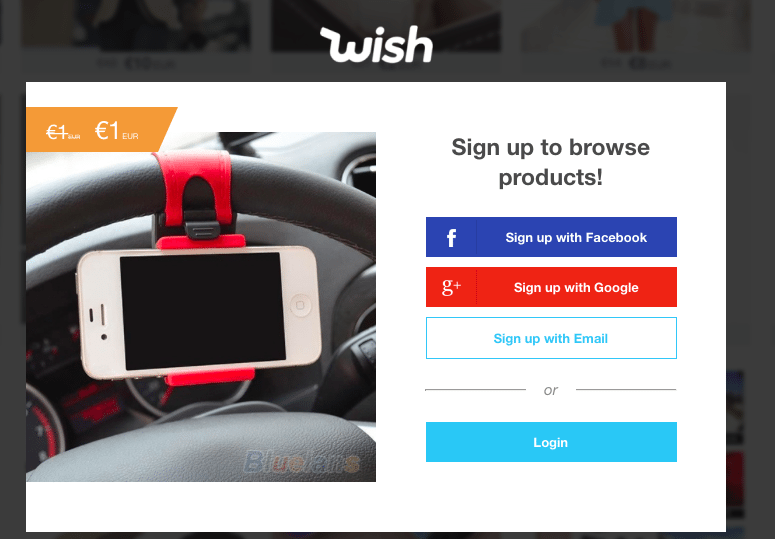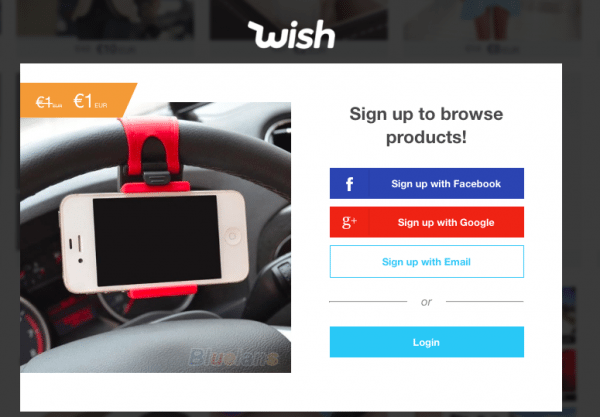 Wish.com is a seller marketplace like Aliexpress. You have to sign up for an account to see products, and like Ali Express, they vary a great deal in quality from seller to seller. Some sellers also list knock-off products, pretending they are the real thing so you should shop at your own risk. Check reviews, cross compare prices with eBay and Ali Express, and do your research to ensure that you are getting a good deal.
EBay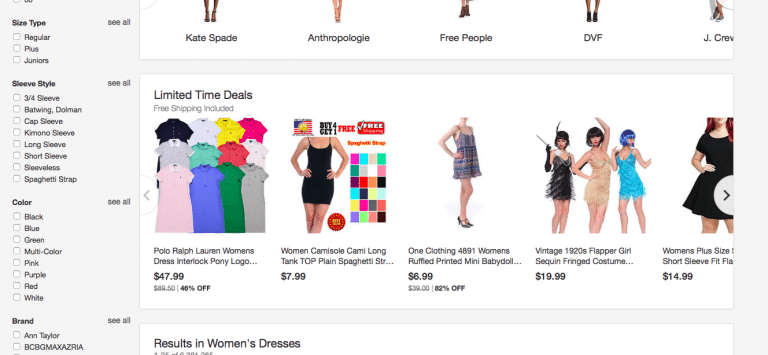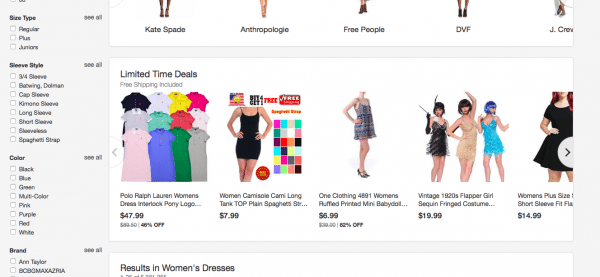 EBay sells a wide variety of products and items but more and more frequently, Chinese sellers list extremely low-cost fashion, electronics, jewelry, and household items. These can be priced very affordably but may also be sold with a heavy markup. If you're buying something and the seller is from China, you should do your research, ensure that you cannot find the product more cheaply elsewhere, and check to ensure that the product is genuine.
Buying products directly from China can help you to save money on some items, but it can also cost you more if the product is too low-quality or not usable. For this reason, you should always do your research, stick to websites like eBay and Ali Express that offer consumer protection, and check reviews and customer pictures whenever you can.
Good luck shopping.