Top Phone Camera Spy Apps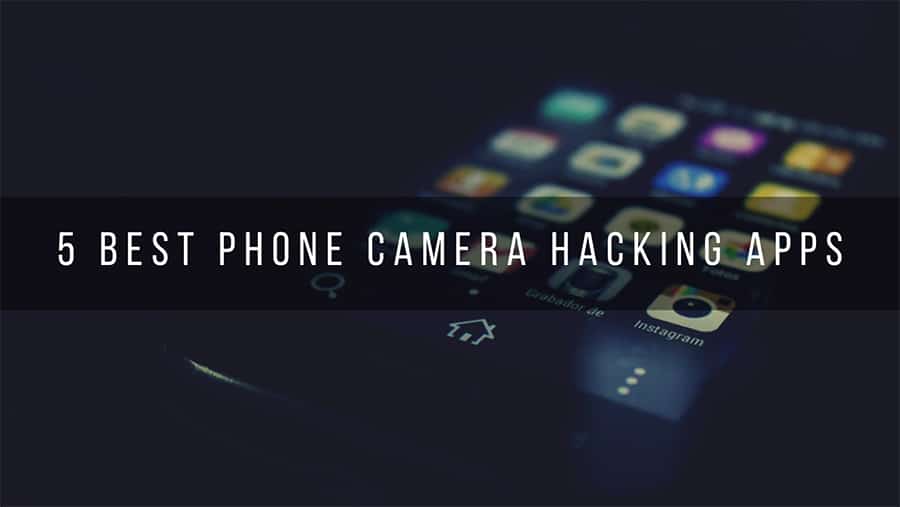 A spy app is the best way to hack a phone's camera. You can spy through the phone camera at will if you have one installed.
What is a Spy App?
Spy apps allow you to spy on someone else's phone without them knowing. You may obtain phone records, text messages, and even photographs shot using their camera. Android and iPhone spy applications are both available.
Why use spy apps?
There are numerous reasons why you might want to use spy apps. When a parent is not present, they may use a spy app to monitor their child's activities. A business owner may employ a spy app to monitor an employee's emails and text messages if they suspect the employee of stealing company secrets. They may be used by a spouse to ascertain whether their partner is cheating on them.
Can spy apps hack the phone camera?
Yes. Most spy apps allow you to hack into someone's camera and view their photos and videos without their knowledge. Furthermore, some spy apps can remotely activate the camera, providing you with a live feed from the target phone.
Top 5 spy apps for hacking phone cameras
These phone camera hacking apps can be used to turn the phone camera into a spy camera on both Android and iPhone smartphones.
CocoSpy
For cell phone camera hacking, CocoSpy is a good choice. It has some unique features not found in other apps, such as the ability to record the phone screen and activate the microphone to listen in on the target device.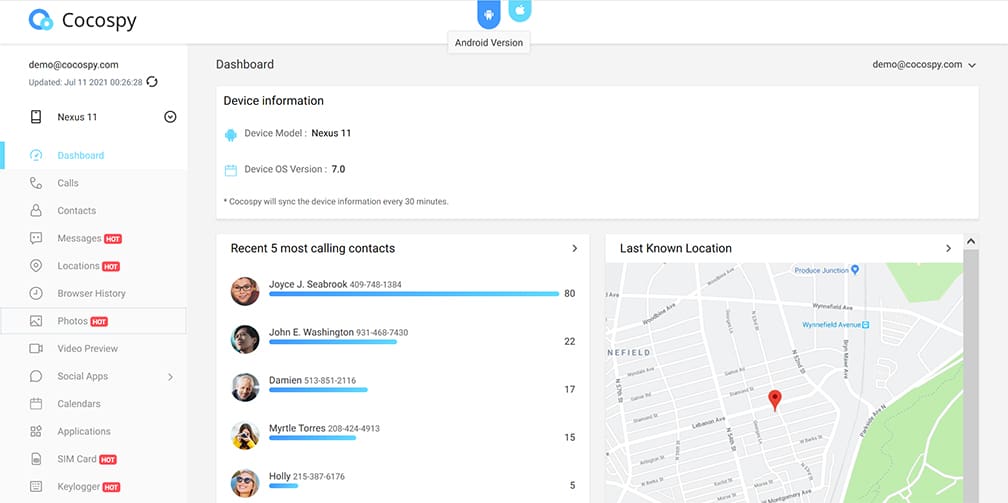 FlexiSpy
FlexiSpy is the most powerful spy software on the market. It has features that most other apps lack, such as the ability to access all media files on your target phone and control the camera remotely. The FlexiSpy app is simple to install, and you can even hide it from your target by embedding it in a game or other app. FlexiSpy also supports multiple phones, allowing you to monitor all of your family members' phones at the same time.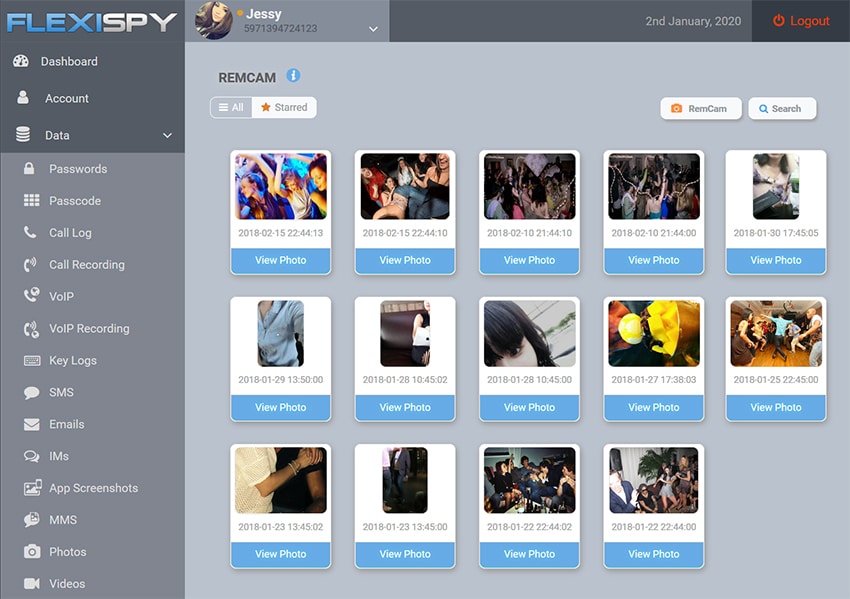 Spyier
Spyier has been around a little longer than FlexiSPY, but their app lacks some functionality. Spyier, on the other hand, is a good option if you don't need as many features and just want to spy on someone with your phone camera.
Spyic
Although Spyic is a new app, it has the most user-friendly interface. The on-screen instructions make it simple to set up the phone camera hacking features without the need for customer support. Spyic also includes a live view of your target's screen, allowing you to see exactly what they're up to in real time.
Spyera
You must be cautious when dealing with Spyera because they do not specify what you are purchasing. Is it a one-month commitment? A subscription for the rest of your life? Because the information on their website isn't clear, make sure you read the fine print before you buy. Spyera has some unique features, such as the ability to locate your target device and remotely take photos with the phone camera.
How to install a camera hacking app
Installing a spy app is more difficult than installing most other apps. The majority of other apps can be downloaded from the Google Play Store or Apple App Store, and you're good to go. Spy apps must be manually installed, which necessitates gaining access to your target phone. It could take 5-15 minutes to install an app, depending on which one you choose, so make sure you have that much uninterrupted time with the target phone.
Do I need to jailbreak or root the target phone?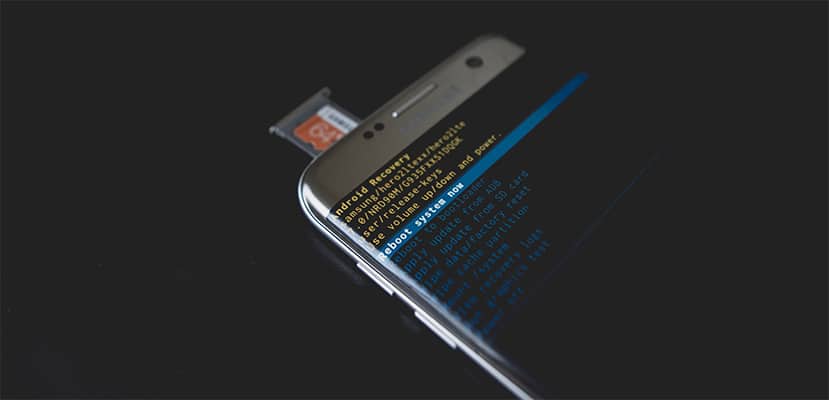 There are versions of most of the apps on the list above that don't require you to jailbreak or root the target phone in order to spy through the camera. In all cases, jailbreaking or rooting the phone will be the best option if you want complete control over it.
The benefits of using a spy app to access the phone's camera
Spy apps give you access to the camera, allowing you to take pictures and record video. You can also see what's on the target phone's screen, including any passwords they're entering. You will also have remote viewing capability from any computer if you choose the right spy app.
The dangers of using a spy app to access the phone's camera
Most spy apps come with explicit instructions on how not to use them. It's critical that you follow those rules; otherwise, you might find yourself in hot water. Don't share photos taken with your target phone on social media, for example. Do not upload any videos taken on the target phone to the internet. The video may contain information you don't want publicized, such as a password or other personal information.
The camera on your phone is generally unaffected.
What information you can get from hacking your loved one's phone camera?
You can find out anything your partner is hiding from you by hacking into their phone. Are they cheating? You might be able to find pictures of them with their lover or sexy selfies that were sent to someone other than you in the gallery.
Other ways to hack someone's phone camera without installing an app (iCloud, Facebook, etc.)
Installing a spy app is the best way to gain access to someone's phone camera, but you could also use iCloud or Facebook. Because this data comes from the cloud rather than the phone, there is a lower risk of detection.
Is it legal to use a camera hacking app?
Generally speaking, you can install whatever you want on your own phone. But, installing something on someone else's phone without them knowing is illegal in most locations, though there may be exceptions for the parents of underage children.
Laws can vary if you own the phone but someone else is using it without knowing if the spying app is installed. This happens many times when employers will monitor employees on company phones, or when a spouse has the phone in their name but their partner is using it. In some places this will be totally legal, and in others it can get you in serious trouble.
Do not install a spy app without consulting a lawyer first. Laws can vary too much from place to place and you need to be sure that what you are doing is legal.
Conclusion
This should give you a better idea of what camera hacking apps are, how they work, and what you can expect if you use one. There are numerous advantages to hacking into a camera, whether you want to gain access to your partner's camera or learn what your children are doing on their phones. Just make sure you're legally protected before proceeding.