2020 Amazon Prime Review: What is Amazon Prime and Should You Get it?
TECH
If you're already an Amazon.com shopper, or a big online shopper, you have probably heard of Amazon Prime. It's something you are usually offered when you're checking out on Amazon, or at the very least there's a lot of ads about it on the Amazon site and other money saving sites. Like me, you may have ignored these ads, because you know that anytime someone adds the word "prime" that it's likely something that's going to cost you money to join. This is indeed the case with the Prime Membership that Amazon.com offers, however, that doesn't make it something you shouldn't consider.
For most, the thought of the $99 a year is an immediate no, after all, what are you getting? Free shipping? Many items already offer free shipping, and what if you don't shop a lot on their site, meaning free 2 day shipping is something that doesn't really matter, certainly not for $100 a year. In reviewing Amazon Prime, I found that this thought on what Amazon Prime offers (free 2 day shipping) is indeed what most people think it's all about.
Admittedly, this is something I thought as well when I first signed up for their free trial, for me though the free 2-day shipping turned out to be worth it in itself, as I am now a very big Amazon.com user. After years of using their free trial every November, I finally kept my membership and it's one of the reasons why I began looking into what else I get with it. *Note: for students Prime is $49 a year and another option is $10.99 per month for those only wanting it a few months a year.
To decide if it's for you though, let's look at all of the features of the Prime membership.
Amazon Prime Features:
Free Two-Day or One-Day Shipping
Amazon Prime gives you free two-day, and for some lucky shoppers one-day shipping on millions of items. This fast shipping option is not on all products though, just millions, which I have noticed that nearly everything does offer Prime shipping, and if it doesn't, I will just look for another brand (if that's the issue) and find one that does have Prime shipping.
A few other nice things that comes with the free two-day shipping include:
One Click: If you know you want the item, simply press One Click and you're done. It has now been ordered and will be to you in 2 days, or you can also choose 1 day One Click.
One Day Shipping: That's right, if two days is too slow, you can pay just $2.99-3.99 per item and get it in one day, or in some cases if there's an Amazon shipping site near you this will be offered free. Even if you have to pay, that's not a bad price if you really want or need something the next day.
Free Same Day Delivery: In some locations free same day delivery is now being offered.
Sharing Prime Shipping and Video: This is something many Prime Members don't know about, and that is that you can share your Amazon Prime membership, the free shipping portion, with up to four additional family members, or up to four coworkers.
Getting Credit: If you don't need your purchase in two days you can option to skip that and get credit of $1 towards a movie or other digital item or in some cases they offer you a $5.99 credit for Prime Pantry, which is a good deal if you want to grab some grocery or household items and get a great deal on them.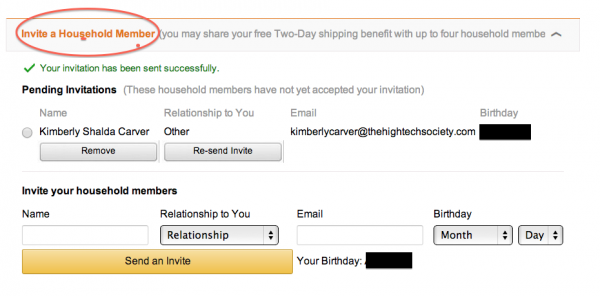 New – Prime Now: Free Restaurant, Grocery or Electronics Delivery
For eligible zip codes your Prime membership will come with Prime Now, which offers free restaurant, grocery and electronics delivery. Restaurant delivery is an hour, other items are guaranteed within 2 hours, however, if this is available in your city you can also pay $7.99 for one hour delivery. This is not in my area yet, but it may be in yours and if so I hope you'll comment below if you've used it.
Unlimited Streaming of Movies and TV Shows With Instant Video
Just like the name implies, with the Amazon Prime membership you get videos that will be able to instantly play on your compatible device. This includes thousands of movies and tv shows. If you have children or grandchildren, you will find oodles and oodles of kids shows and movies for them to watch, all free. You can access these videos with your Amazon Fire TV, Kindle, iPad, Blu-Ray player, some televisions, game consoles and some DVR's.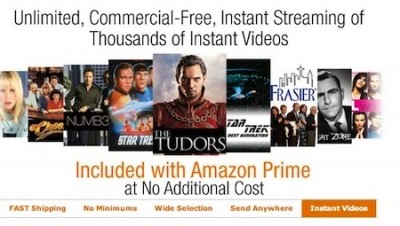 Prime Reading. Kindle Library and Audible Channels (New)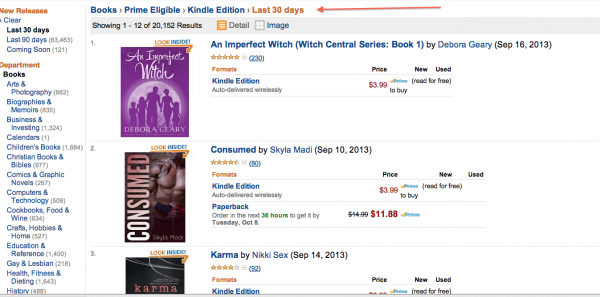 As an Amazon Prime member, even during the trial, you now get Prime Reading. This allows you to borrow books and magazines from the Kindle Owners' Lending Library. This lending library includes hundred of thousands of titles, many of them New York Times best sellers. Also, through Kindle First, you're allowed early access for new books and allowed to borrow one new book per month for free, and it can be delivered to any Kindle device that you have registered to your Amazon account. These books have no due date so you can keep it as long as you need to, but before you can get another free book you will have to return the last one. There are directions on how to borrow the books, as well as how to return them on their customer service page. Another great addition to Amazon Prime is Amazon Audible Channels. This was $60 a year, now it's free. You get unlimited listening to audio series and playlists, as well as access to Prime exclusive audio books.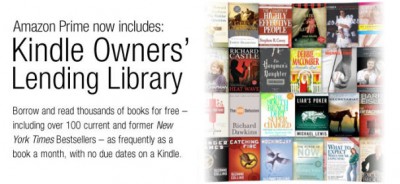 Here's an extra tip, this doesn't come with the prime membership, this is something available to all Kindle users. With your Kindle you can borrow books from over 11,000 public libraries in the U.S. Their site tells you how to set this up with your public library, so check there if you wish to use this other great free service.
Amazon Prime Music
Prime members now also get Amazon Prime Music, this is ad-free music that includes over two million songs. You can also join their unlimited music plan which is at a discount if you're a Prime member. Currently it's $7.99 a month.
New – Prime Photos
If you're like me you find that you often get alerted on your smartphone that you're running out of space due to all of your photos or other digital data taking up to much room. With Amazon Prime you now get free storage for your photos which can help alleviate the issue. I was paying Apple 99 cents a month for this extra storage, but with Prime I can now ditch that cost and save my images here. It's not only available for you it's available for your family members through your Family Vault. It has some great ways to organize, find and sort your photos as well.
New – Gamers Benefits: Includes Twitch Prime
Prime members get discounts and freebies when pre-ordering games. The discount is 20% off physical (boxed) new games. Also, they get a free channel subscription to Twitch.tv that includes ad-free viewing.
If you do keep Amazon Prime after your free trial, another added bonus is Amazon Family. This used to be called, Amazon Mom and was only for those with a child including grandparents. Now it's called Amazon Family and is included with Amazon Prime. It gives you 20% off of diapers and wipes and 20% of other family essentials. Expecting members also get a 15% baby registry completion discount.
Super Savings Tip: Kids all grown up? Join anyway. You can get savings on house cleaning, pet supplies, movies, cameras, electronics and more, and after all, you're still a mom even if they are all grown up!
Super Super Savings Tip: Use Amazon Subscribe & Save and if you order 5 or more items a month you'll get 20% off of them with this Mom membership. Without it it's 15%, so it's still good, but even better as a mom, or caregiver. Sign up for an item on Subscribe & Save and cancel it the next day if you don't want it every month (although you can set it to ship as infrequently as every 6 months so you may not want to cancel).
Amazon Student gives you exclusive offers and discounts for student related items, including text books. If you're a student with an .edu email address or can otherwise proove your student status, you also get Amazon Prime for 50% off! That makes it just $49, and that's a definite "yes, it's worth it" reply from me.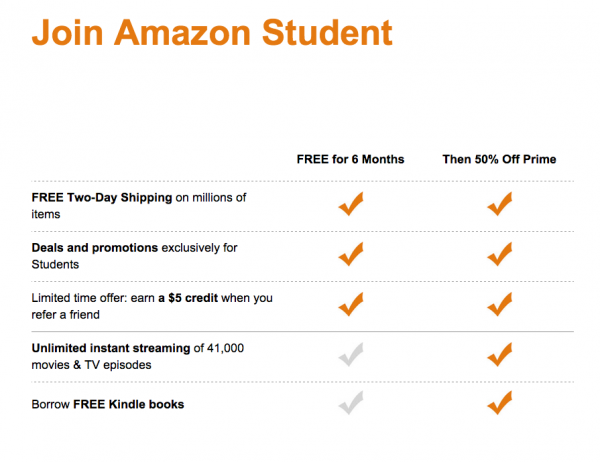 There is so much available with your Prime membership that we couldn't cover it all but we got the biggest things mentioned that would be worth it to join, should you wish to. Now though it's time to decide whether an Amazon Prime membership is really worth it for you. How to determine if this membership is for you or not is to decide whether it's worth $99 a year?
For it to be worth it consider these questions:
Do you do a lot of shopping on Amazon? Then yes, this membership is for you.
Do only a little shopping but need free photo storage, love watching tv shows and movies or reading books? Then again, yes, it's still worth it for you.
Do you hardly ever shop on the site, but you have children, or a big time tv watcher in the house? Again, I would say that it's worth it. At this rate it comes to a mere $8.25 per month, less than NetFlix or about any other subscription video service. Remember, you also get Amazon Family, so you're in for some super discounts that will really add up!
*Remember, you can also share this membership with up to four people (the site says family or coworkers).
When it's not for you:
Not a big Amazon shopper, buying something only 2-3 times a year? Not a big movie or tv fan, music lover or ebook reader? Then this membership is not for you, however, the free trial still is. The trial is perfect for anyone that just orders a few times a year, especially if you do most of your ordering in time for Christmas. Take advantage of this trial in October or November to save the most money.
As I said at the start, the free trial for Prime is something I did every year and after they kept adding more and more to the membership I decided it was worth purchasing. The free trial though is definitely worth it, especially since you have nothing to lose. In most cases you don't even have to worry about being charged if you forget to cancel it at the end of your 30 days. To work around that, after you sign up go to your account and unsubscribe to the auto renewal feature.
Even if you forget to do this you're still not stuck with it, just give them a call. How do I know this? I forgot to cancel my membership one year, okay two, and so when I saw the charge to my credit card I immediately called them to see what I could do because I really wasn't that much of a shopper at the time. They cancelled the membership for me and returned the $99.
Final opinion: You'll love the prime features you get with Amazon's Prime Membership, even if it's just for 30 days! Click on the button below to try it for yourself and be sure to let me know what you love most about it.