Affordable 3D Printers For Every User
TECH
Affordable 3D Printers For Every User
To date, one of the biggest barriers between everyday home users and 3D printing is not availability, but rather, price. Luckily, there are dozens of corporations bent on changing that, and new, cheaper 3D printers are constantly hitting the market. While not all of them are quite up to the quality or capabilities of more expensive models, here are a few of the best budget 3D printers on the market today.
Portabee
If you're looking for a compact 3D printer without a lot of bells and whistles then the $595 Portabee is a great option. While it's not quite as flashy as some of the other options we've dug up, it is pretty sturdy, and a great option for anyone looking for a sturdy but portable desk printer. The Portabee is available as the 'classic' and the 'Go', and both cost the same. Best of all, Portabee is already starting to ship out, although they suggest that yours may take 8-10 weeks to arrive due to backorders. The Go prints with 1.75 mm filament while the Classic prints with 3mm filament, with a 120x168x135mm build volume.
Solidoodle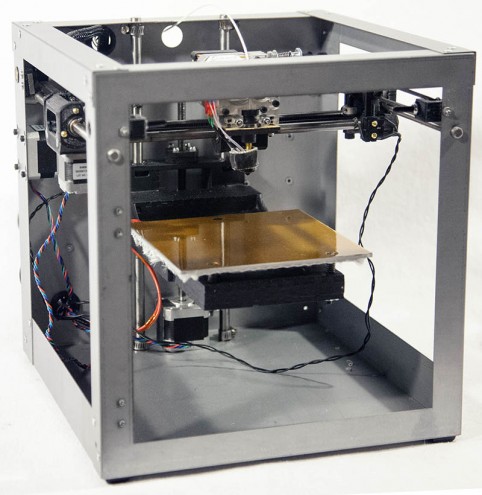 While the Solidoodle sounds a little silly, it's actually one of the first 3D printers that came out under $500. Now, they're already on the fourth generation of the printer, although only the second generation is available at $499. The base version prints at 1.75mm and uses either ABS or PLA plastics, although ABS is recommended. Print base is sized at 292x298x298, making it one of the larger printers you can get for the money. The Solidoodle 2 Base ships within 4 weeks of order, and comes preassembled.
da Vinci
The da Vinci looks to be one of the most promising affordable 3D printers for beginners because it comes pre-built. All you have to do is take it out of the box, plug it in, and you're ready to start printing. The da Vinci printer costs $499 and will ship in March of 2014. Best of all, the makers, XYZ printing have included a free database of printables, so you don't necessarily have to be a designer to start making stuff. In fact, you can actually just drag and drop print files to your printer to make something. The da Vinci prints with 0.1-0.4mm filament with a 200x200x200 build volume.
QU-BD One UP
Whether you're looking for something that sounds like it came out of a Star Trek film, or you're just looking for the cheapest thing out there, it's hard to match the QU-BD One Up in either case. This 3D printer starts at just $199 but does come disassembled. There are multiple upgrade options including a larger bed and a heat bed, which the $200 version does not come with. The lowest price QU-BD is just 99x99x124 mm in size, but you can upgrade to 175x175x124 mm for an additional $75. If you're just looking for something basic to print small things, this is the cheapest 3D printer you can buy.
Peachy Printer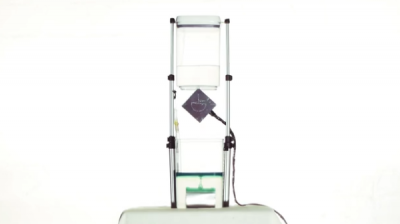 The Peachy Printer makes this list by pure dint of being the least expensive option, but it's also not the best option. At $100 it comes in as the most affordable 3D printing anywhere, but the catch is that it does not come with a case or base. You will have to build something yourself because all you're getting is the laser printing head. The good news is that you can likely build something yourself for less than $20, which saves you a good deal of money. From there, all you have to do is plug it in, use your Cad Files with Freedom Respecting Software, and you're ready to print. While the results look a little rough, and this doesn't ship until July of 2014, it's pretty cool in anyone's book to be able to get a printer this cheap.
There are plenty of other options that we haven't mentioned here (like the Pirate3D Buccaneer) and mostly for various reasons (for example the $479 Buccaneer costs $100 to ship). It should also be kept in mind that new printers are coming out all the time. We'll try to keep this list updated, but if you know of a low price 3D printer we haven't mentioned, feel free to leave us a comment.