A Guide to the Kindle Fire Amazon Silk Web Browser
A Guide to the Kindle Silk Web Browser
Amazon created their own browser for their Kindle Fire, and it is known as the Kindle Silk Browser or 'Silk'. While you can choose to use it as is without learning anything about it, the following information will make your life a bit easier if you choose to save items, download items, or make a purchase from your web browser.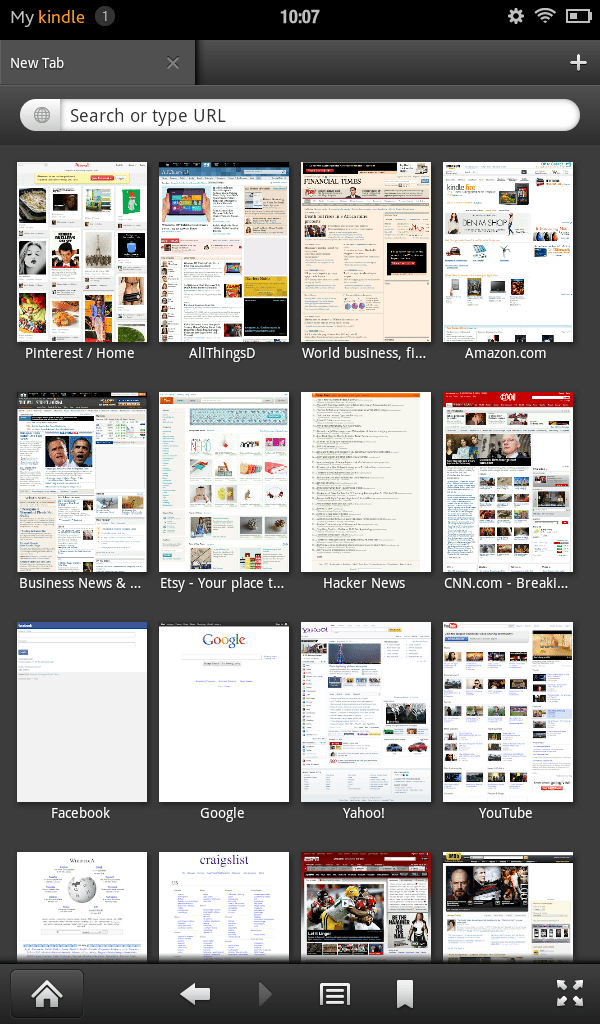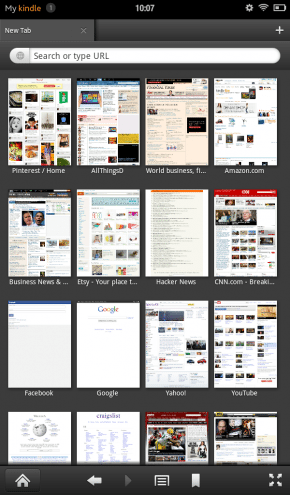 Opening Silk
You can open Silk at any time by accessing the 'Web' on your menu bar, or by scrolling through your items until you find 'Silk'. Simply tap on it to open it. It will open your previous pages unless you have cleared your browser during your last usage.
Searching With Silk
When you visit Silk, it will either open up your last page or your 'most visited page'. Here, you can tap one of the websites on the page to visit it, or tape the address bar at the top and type in a URL to visit a site. You can also type in a search term to visit the search results on Google, Bing, or Yahoo. Once you open up a site or a search page, you can tap on any link to visit it.
Closing Tabs
Use the + button at the top of the browser page to open a new tab. You can swipe left or right in the tab bar, or tap the tab you want, to navigate between them. You can also press and hold the tab to get a menu bar that will allow you to close the one tab, or all open tabs.
Saving Bookmarks
Open the URL you want to bookmark, tap the menu icon in the left hand corner, scroll down to 'bookmarks', and then tap 'add' at the top. Tap 'OK" to bookmark the current page. You can also tap the menu from any page and add in a unique URL by copy pasting or from memory. All bookmarks are available under the bookmarks bar on the menu, which you can easily visit by tapping.
Press and hold the bookmark to edit or delete it. You can also choose to copy the URL link to share it, or to open it in a private browser tab from this menu.
Downloading
Downloading items on the Kindle Fire is a bit more complicated then it should be, mostly because it can be difficult to find downloads on your Kindle. However, if you come across a downloadable, such as a Facebook photo, app from the web, or a document, you can find it under the 'Downloads' section in the Silk Browser.
Copy Paste
Copy Paste is unfortunately another thing that is difficult with the Kindle Fire, and for the most part, you probably can't do so easily. If you tap text and see two small flags, you can drag them each to hold all of the text that you want to copy and then press to get a 'copy' button. This feature is rarely available in Silk. If you only see one flag, then you cannot copy and paste.
General Settings
There are a number of General Settings that you can choose from and select based on personal preference. To get there, access the settings menu by tapping the small square of three bars in the top left menu.
Search
Silk usually has Bing set as your default search engine. Depending on your preference, you may want to change that. You can access 'Settings' by tapping the small three lines in the top left corner, and then scroll down to 'more', there you will see 'settings'. tap that and then tap 'Search Engine'. You will be able to choose between Bing, Google, and Yahoo. We recommend Google because it brings up the most search results, and the most accurately. Simply tap your selection, make sure that your selection has a yellow dot on it, and then the menu should close on its own.
Block Popup Windows
This is important for ensuring that you don't get popups on your kindle. The default is set to 'Ask', which means that it will ask if you want to block them or not. This is the best setting if you frequently visit web shops with popup menus and checkout buttons. You can also change the setting to 'always' and 'never'.
Cloud Features
Cloud Features means that you are using Amazon's cloud while you search. While this may mean that you use more bandwidth, it also means that you get a better browsing experience.
Optional Encryption
Optional Encryption means that your messages, purchases, and data are encrypted separately by Amazon's team before being sent to a website. This is ideal if you are making a purchase, but it does mean that pages will load more slowly. If safety is your main concern, tap the setting and select 'enable'. If you would rather have quickly loading pages, do not enable it.
Enable Instant Page Loads
Enabling instant page loads is a great way to load pages faster, but it does take up more data on your Kindle. Click 'enable' unless your WiFi is very slow.
Remember Passwords
Remembering passwords is great unless you happen to be sharing your Kindle. If your Kindle is just for your use, or you trust anyone else using it, then selecting 'remember passwords' makes logging in to websites considerably more convenient, especially if you follow recommended security protocol and use different passwords for each website. You should always write your passwords down separately whether you intend to let Silk remember them or not.
Accept Cookies
Cookies are a necessary part of the web because they allow you to load and use the Internet. Some of them also track your browser and will remain there for 2-3 weeks or until you clear your browser. You should usually select 'Accept cookies" unless you have a very good reason for not doing so. If you're worried about being tracked, simply clear your browser data at the end of every session, but keep in mind that you will have to log in again. Cookies are generally harmless and used for advertising, analytics (website data), and allowing you to load some website elements more quickly.
Enable Location Access
Enabling your location access is something that is a personal preference but keep in mind that some websites, especially government websites, will block users who have turned off their location services. Disabling this service means that most websites cannot easily see where you are. You can turn this off if you don't intend to visit a lot of websites that require location services.
Prompt Before Download
You should always have prompt before download turned on for multiple reasons. The first is that you want to know when something is downloading to your Kindle Fire in case it was not started by you, and second because sometimes downloads on the Kindle can be slightly difficult to find. A prompt turns into a popup, which clearly asks you if you want to download the file first. If you did not hit 'download' on something, just say 'no'.
Clear Browser Data
Clearing your browsing data removes all of your search history, cookies, logged in websites, and other data from your Kindle Fire. You should clear your data occasionally to free up space, or each time you use Silk for security reasons. Just tap the bar, and then tap each of the menu options to clear that data. Your options include 'History', 'Cache', 'Passwords', 'Cookies', and 'Location Access'. Usually, you should not clear your passwords. Tap your selections, make sure there is a yellow check next to it, and then tap 'confirm' to clear your data.
Advanced
You should usually leave the advanced items alone unless you have a very good reason to mess with it. These settings mostly enable how you view the web and should only be changed if you have a specific reason. Advanced settings include 'load images' 'enable JavaScript', 'Closed Captions', 'Show Security Warnings', 'Send Do Not Track' request to Websites, prompt for experimental streaming viewer, and 'resent all settings to default'. The last you can use in case you think you've messed something up, or do not know how to revert your changes.
Help
The help button on the silk browser will take you to the Silk FAQ, where you can read more about Silk in case you get stuck, don't know what to do, or can't remember where to find something.