Happy 1st Anniversary to The High Tech Society!
Happy 1st Anniversary to The High Tech Society!
It really doesn't seem like a year has passed, not to me anyway, but it has. 365 days ago we put our first posts up on the website and said hello to the world as TheHighTechSociety.com. It had been developed, both in mind and reality, just one month before it went live. This past year was like that first month, it went fast, but we accomplished more than we ever thought we would, and with mega support it went full steam ahead!
Why Create The High Tech Society?
We have been so supported by other bloggers and writers, that it's certainly due to them that our site is doing so well. They support us because they supported me, but also because they supported the "why" of why I wanted to make The High Tech Society.
So, why? I had begun working from home about 18 months before I decided to make the site. I worked for many websites, mostly as a writer, but also at times as a researcher and legal assistant. It was as a writer that I excelled the most, and was and is the job I loved the most, and so it was quite upsetting when I was asked by many of the website that I wrote for, to write with a male pen-name.
I found out that this was the bain of many women writers, not only myself, and it really bothered me. Some (those that required a male name) of my male bosses would say it was because "people only accepted the writer as authoritative in the area of technology (or any other STEM subject) if it came from a man."
[
Hmmm…..What to Do?
What could possibly be done though? We can't make them use our true name, or even any name, which means you just shut your mouth, don't "rock the boat" and do your job. However, anyone that knows me knows that I just can't do that! My poor husband knows this better than anyone, but he's also a wonderful husband, because he always supports me in my fights against whatever injustice it is that I am seeing and this time was no different.
After talking to him about how very dismayed, and frustrated I was over how the world still worked, I decided to not just complain and instead do something about it. Could I really change the world's view? No, I am not delusional, but I could help some change their view, and some was enough for me.
I had no idea how to make a website, but like everything else, it can be learned on the internet, so off I went on my Google searches to learn! This also meant having to give up some of my jobs, as I couldn't spend time running a site and working, it would also require money to pay for the content and other essentials, but we (my husband and I) decided we would go for it.
With his (husband Harry) help, which he knew even less than I did about websites, we started creating TheHighTechSociety.com. I then went to the writer's groups that I belonged to and announced what it was that I wanted to do. I told them I couldn't pay very much, but that I would let them use their real female names and even promote them in any way I could if they would come write for me.
I had over 70 applications, even at the 1 cent a word rate I could afford. I hated having to narrow it down, so many excellent writers, and I did not discriminate, we even had some men in there. Okay, we weren't really like the image below, but it sort of felt like we were!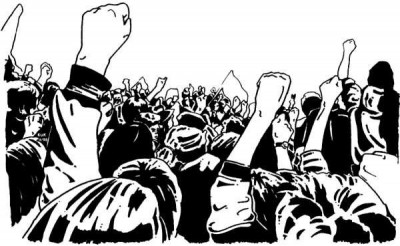 I had to pick 10, but I couldn't, I ended up picking 13 and went over budget, but it worked out. These 13 writers (and other staff) ended up staying by my throughout the year, and although they were paid, the amount was so little, especially for those running Admin with me, that it has mostly work that was volunteered. Something for which I can never thank them enough.
Admin & Other:
Brandy Cross (Writer, Analytics, SEO and too many other job titles to list…)
Dennis Berry
Cindy Purdin (Editor) (passed away but still with us all in our hearts)
Teri Boron (Social Media Manager)
Heather Reed (Writer & Graphics)
Writers:
Brandy Cross
Terri Chapman
Karen Brook
Cynthia Thompson
Jennifer Bentley
Erin Packard / Arcadia Dwyer
Angela Cox
Nastassia Welch
Shana Moore
With the help of Heather Reed and CourtenayJDesigns, I was able to say a small thank you in the way of a gift to these 13, which can be seen below soon (once all writers get their gifts).
We also had other writers that helped us throughout the year, so thank you as well to each of you! All of you, the 13 and the 61 other writers, editors, website owners and WAH leaders, in our group, have all made us The High Tech Society, and a family. As have our own families, and even my clients that did let me write in my name and helped me all along the way in learning more about SEO, writing, and websites.
[box type="shadow" align="aligncenter" ]The most beautiful post ever, The High Tech Society Family, written by Terri Chapman, but came from all of the writer's as a whole. [/box]
The Good & The Bad …..and No Ugly!
*Warning, may be boring if you don't know or care about website stats, of course it may be boring even if you do!  😆
We have had a year of ups and downs, but thankfully we had more ups.Our major down came when we changed servers about six months ago, we went from Apache to Lite Speed when we changed our host from GoDaddy to a VPN with KnownHost. We couldn't be happier with our decision to change over, the site runs faster, is up all the time (unlike our times with GoDaddy), and KnownHost is just awesome to work with.
The down part with the server change was that we seemed to be lost to search engines, in that we lost half our traffic over night lost. Just last month we seemed to seeing a recovery from this, so we are so happy to see that. So, bloggers beware! Server changes shouldn't be done lightly.
On some up side notes our Alexa Rank has steadily been declining, which is a good thing, and currently is around 112,000. That is a really great number for a website that is just a year old. Most sites our age are still in the millions.
You can help us out a lot if you would download our tool bar:

Thank you!
Our Page Rank is also good, not great, but good and it's a 2 (went up to a 3 shortly after we turned 1). We should go up to at least a 3 (as we can calculate from backlinks), if Google's page rank algorithm works correctly with the next round of updates, which is due anytime. A PR of 3 would also put us at "awesome" for a site just around a year old.
Our DA (domain authority) rank is now a 36! This too is great and ranks 1-100, with 100 being best and almost never attained, but we would hope to be up over 60 eventually. We've learned a lot this year, and we are looking forward to putting what we have learned to good use as 2013 continues on.
Thank You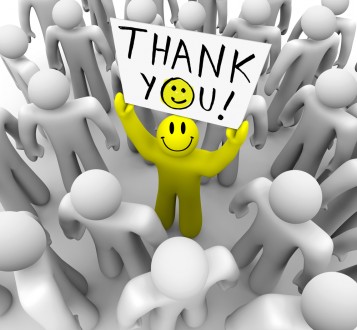 Thank you to all of you, even those of you just wandering upon us for the first time. We wouldn't still be here if it wasn't for YOU. A society is made of people, not one individual, and you all have indeed built this society, male and female alike.
This is not a anti-male, or some feminist website, this is just a site that wants to help create and keep equality for all moving forward, not backward. Your help has come to support us ,and our cause, so to speak, by reading and sharing our posts, written by women and men that know about gaming, science, technology, and other STEM subjects. So, thank you so much for helping us do that.